Good morning, Insiders.
Bucks are starting to chase does, northern mallards are moving through the state, small game season is in full swing and anglers have started to catch fall-run steelhead on streams throughout Michigan's Northern Lower Peninsula.
I am coming off a 10-day vacation that included an annual grouse camp in Northern Michigan and a second camp in Northern Wisconsin. Bird populations seem to be healthy and there was no lack of grouse and woodcock to chase around — most always seem to elude my shot, though.
With the Michigan Legislature ramping up as they look to tackle priorities before the holiday break, MUCC staff is busy ensuring your rights as a conservationist are protected for generations to come.
My hope is that you are able to get outside in the coming weeks and enjoy all of the splendors Michigan's late-fall season affords us. Whether you are chasing a mature buck, trying to harvest your first doe, just taking a hike or looking forward to hard water for ice fishing, there are bountiful opportunities to enjoy our seasons here in Michigan.
Good luck if you get out, and I would love to hear some stories and see some photos. Email me at editor@michiganoutofdoors.com if you have a good story to share.
Policy
Michigan Legislature
With the state budget passed, MUCC is eager to work with state lawmakers on furthering its members' priorities.
HB 5358 (Rep. Howell, R-North Branch), HB 5359 (Rep. Cherry, D-Flint), HB 5360 (Rep. Martin, R-Davison) - Commercial Guiding
This package of bills seeks to form a baseline for commercial guides in Michigan. MUCC worked on a similar package during the 2019-20 legislative session, and little changes have been made to that package of bills since. The organization has a 1997 policy resolution on the matter.
Compared to the inception of this proposed legislation in 2015, many changes have been made in reaction to stakeholder feedback and concerns, including removing the liability insurance requirements and lowering the license fees.
HB 5187, 5188 - Emergency powers
These bills would prevent an emergency order issued by the governor to restrict the operation or sale of firearms and ammunition suppliers, dealers or retailers. The bills also prohibit an executive order from restricting the lawful act of hunting, fishing and trapping. MUCC testified in support of the bills during the House Oversight Committee meeting yesterday.
HB 4715, 4716 - Community Solar
This package of bills would allow for community solar projects to be developed with a subscriber method in place. Subscribers to the project would be eligible for bill credits based on energy generation. The sites would not be allowed to exceed 5 megawatts.
MUCC has been engaging in these conversations starting with support for removing the distributed generation cap in Michigan as well as providing comments to the updated DNR Public Land Strategy which included that marginal and brownfield lands are the only siting for solar on public lands if required.
HB 4535 - Restricting ORVs on snowmobile trails
This bill would restrict any motor vehicle other than a snowmobile from being on a trail from Dec. 1 to April 1 if the trail is part of the statewide trail network AND is snow-covered and groomed for snowmobile use.
MUCC has not taken a position on this legislation and is inquiring about the potential impacts this would have on hunting access.
HB 5390 - Year-round squirrel hunting without a license
This bill was recently introduced and is awaiting a hearing in the House Natural Resources and Outdoor Recreation Committee. The bill would allow squirrel hunting year-round without a license. Recent news regarding this bill has caused confusion of whether this is already enacted and law. The bill is introduced and would need to pass the House, Senate and get a signature from the Governor before enactment.
MUCC is opposed to this legislation due to its violation of Proposal G, which gives the Natural Resources Commission sole authority to regulate hunting seasons.
Federal
Chronic Wasting Disease Research and Management Act
H.R. 5608 was recently introduced by Rep. Kind from Wisconsin. The bill would support state and tribal governments' efforts for Chronic Wasting Disease research and management. The bill would authorize $70 million annually for this work. If passed, the funds would still require federal appropriation.
MUCC thanks Rep. Kind for introducing this important legislation. Check out this release for more information.
Natural Resources Commission
The October Natural Resources Commission consisted of several passed fisheries orders and discussions on steelhead bag limits and sandhill crane management. See a recap of the meeting here.
The November meeting agenda can be found here. Stay tuned for a detailed preview of the meeting which will be posted on MUCC's blog page and Facebook page.
Education
MUCC is currently looking to hire our new AmeriCorps member for the 2021/2022 year. If you or someone you know is interested in applying for the position, please visit the Huron Pines website to learn more. Applications for the AmeriCorps position close tomorrow, Oct. 29.
Communications
MUCC has been in the news recently regarding elk populations, sandhill crane management and the Wolf Management Advisory Council (WMAC).
Sandhill cranes: https://www.interlochenpublicradio.org/2021-10-26/will-sandhill-cranes-be-hunted-in-michigan
Elk: https://www.michiganfarmnews.com/record-elk-hunting-applications-fuel-conservation-efforts
WMAC: https://www.alloutdoorsupdate.com/updates/
Habitat
During three consecutive weekend events, 60 volunteers with the On the Ground (OTG) program planted 150 mature mast-producing trees and more than 900 native wildflowers on public lands across Michigan. From forests and fields in Camp Grayling and Kalkaska to the rare oak openings of Petersburg State Game Area in Monroe county, more than 131 acres of wildlife habitat has been improved in October alone through the OTG program. To learn more about the events, please visit the blogs at the links provided below.
October 2, 2021 - Tree Planting at Camp Grayling with the National Wild Turkey Federation
Read the National Wild Turkey Federation's article about this event HERE.
October 9, 2021 - Wildflower Planting at Petersburg SGA with The Nature Conservancy
October 16, 2021 - Tree Planting Near Kalkaska
These habitat improvement and restoration projects would not exist without our conservation partners, and we would like to acknowledge and thank the organizations and individuals who helped design and host these events with MUCC.
Currently, the OTG program is entering its annual fall and winter pause to begin designing the volunteer event calendar of 2022. To learn more about the award-winning OTG program and to view updates about events, please visit mucc.org/on-the-ground or contact MUCC Habitat Volunteer Coordinator Makhayla LaButte at mlabutte@mucc.org.
MUCC staff and members continue to improve conservation in Michigan through our various pillars. As an MUCC member, you are an integral part of Michiganders' conservation legacy, and we can't do it without you.
For this holiday season, consider giving the gift of an MUCC membership to that special conservationist in your life. They will receive Michigan's premium outdoor journal — Michigan Out-of-Doors — and be able to engage in MUCC's grassroots policy process.
I look forward to hearing your stories from this fall season. Good luck out there wherever this season may take you.
Yours in Conservation,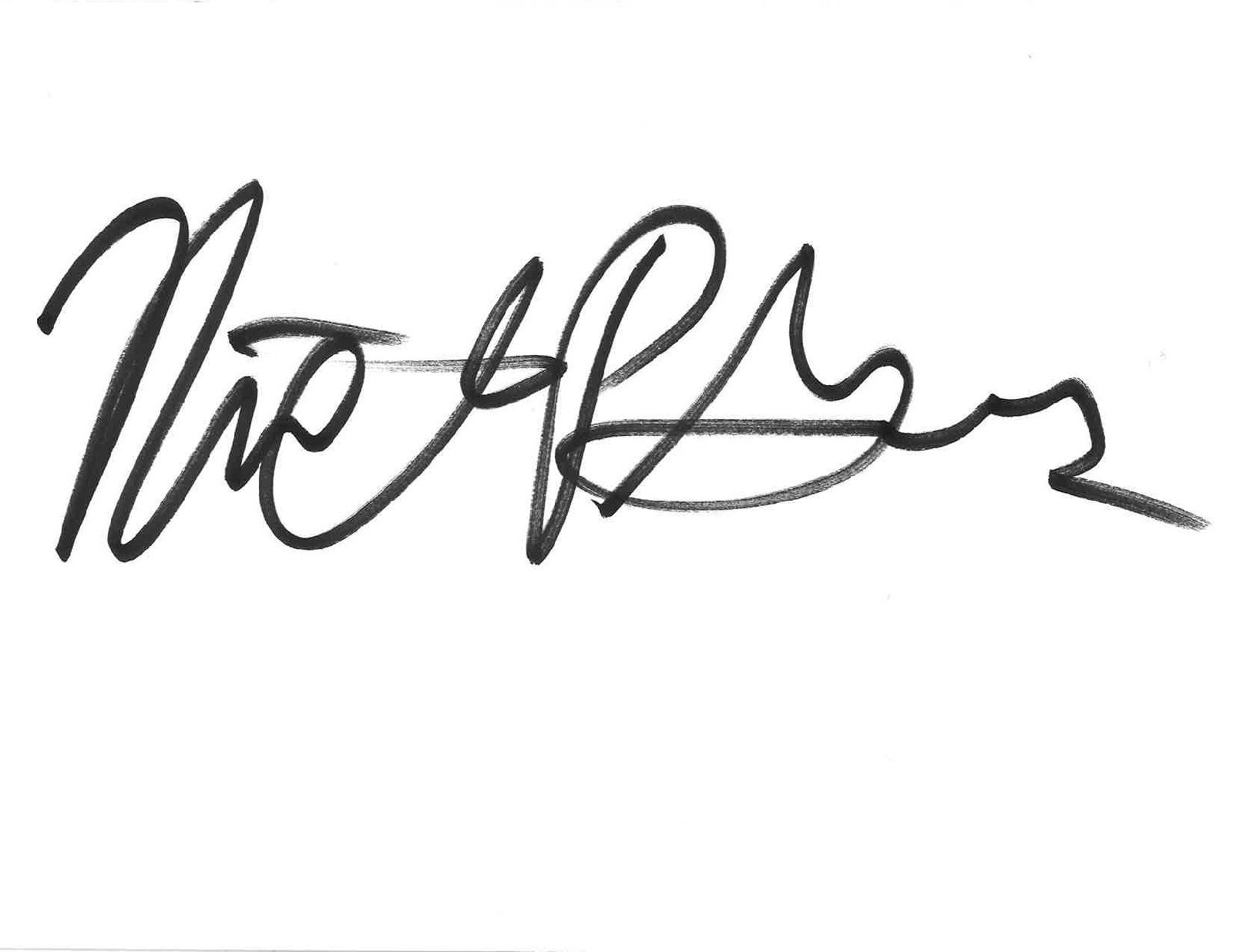 Nick Green, Editor