Community Resource Day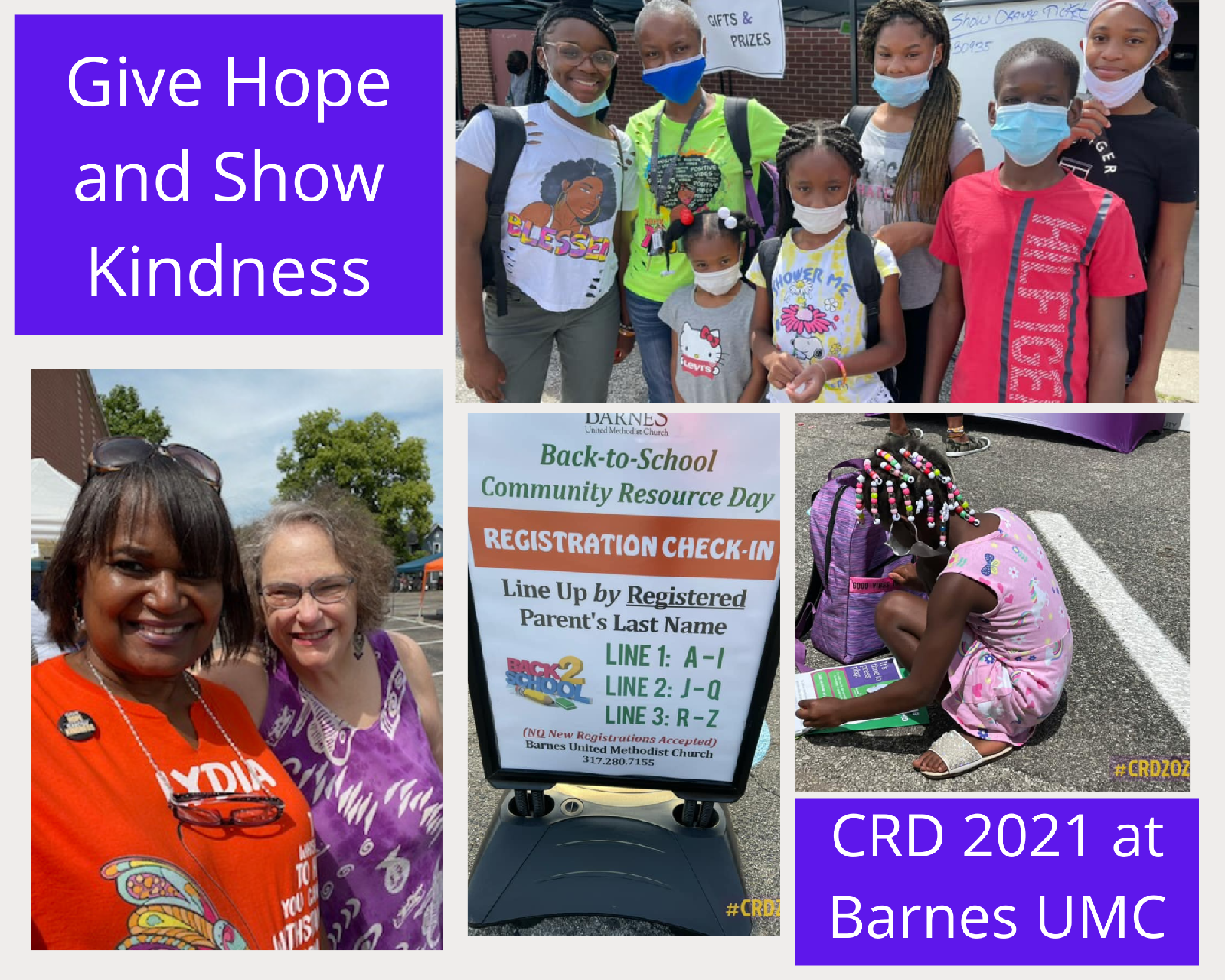 Metro Board Member Marsha Petry and her husband Jeff wanted to see what the Community Resource Day at Barnes UMC was all about. They arrived around noon this past Saturday while volunteers were finishing with setup and families were starting to arrive. Min. Lydia L. Davis., Coordinator Extraordinaire of this event for four years now, was glad to have two more volunteers! She asked Marsha and Jeff to help out by staffing one of the tables, making sure backpack and shoe pickups were flowing properly.
As their table was along the route to the restrooms, Marsha and Jeff got to greet many of the day's attendees. Marsha's favorite moment of the day was an unsolicited hug from a little boy who must've thought she needed one. She described her first Community Resource Day experience as witnessing "the best melting pot ever, with a mix of heritages, races, backgrounds, languages and religions, all talking, laughing and accepting one another. "
The resource providers on-site engaging with children and their families were: IU Health, IMPD, Community Health/Goodwill, Familia Dental, Girl Scouts, Humana, Christian Family Credit Union, Center for Leadership Development, WIC, Marion County Library Book Mobile, Mass Impact Group, Prayer/Care Team, Second Helpings, Shalom Health Mobile HIV clinic and Vanguard Collegiate Middle School. What a list of resources!
It was certainly another successful community resource day, with 381 children registered for shoes and backpacks. And because of the generosity of donors, an additional 60 children who had not pre-registered were able to take home supply-filled backpacks. The backpacks and shoes, the 39 church and community volunteers, 16 resource providers, 5 sponsors and a proclamation from Mayor Hogsett and the City of Indianapolis resulted in "one beautiful God-given day" said Min. Lydia.
To ensure the success of the day extends well into the future, Community Resource Day has partnered with Christian Family Credit Union. 190 of the young people who signed up for the day's resources also signed up to participate in a Financial Literacy Workshop in September. Youth who successfully complete this upcoming workshop will have youth savings accounts set up for them and will start saving for their futures!
As Marsha told me when she summed up her experience, Metro's grant award to Community Resource Day was "certainly funds well-spent!" AMEN! And well done, You Feed Them Missional Food Pantry & Barnes UMC!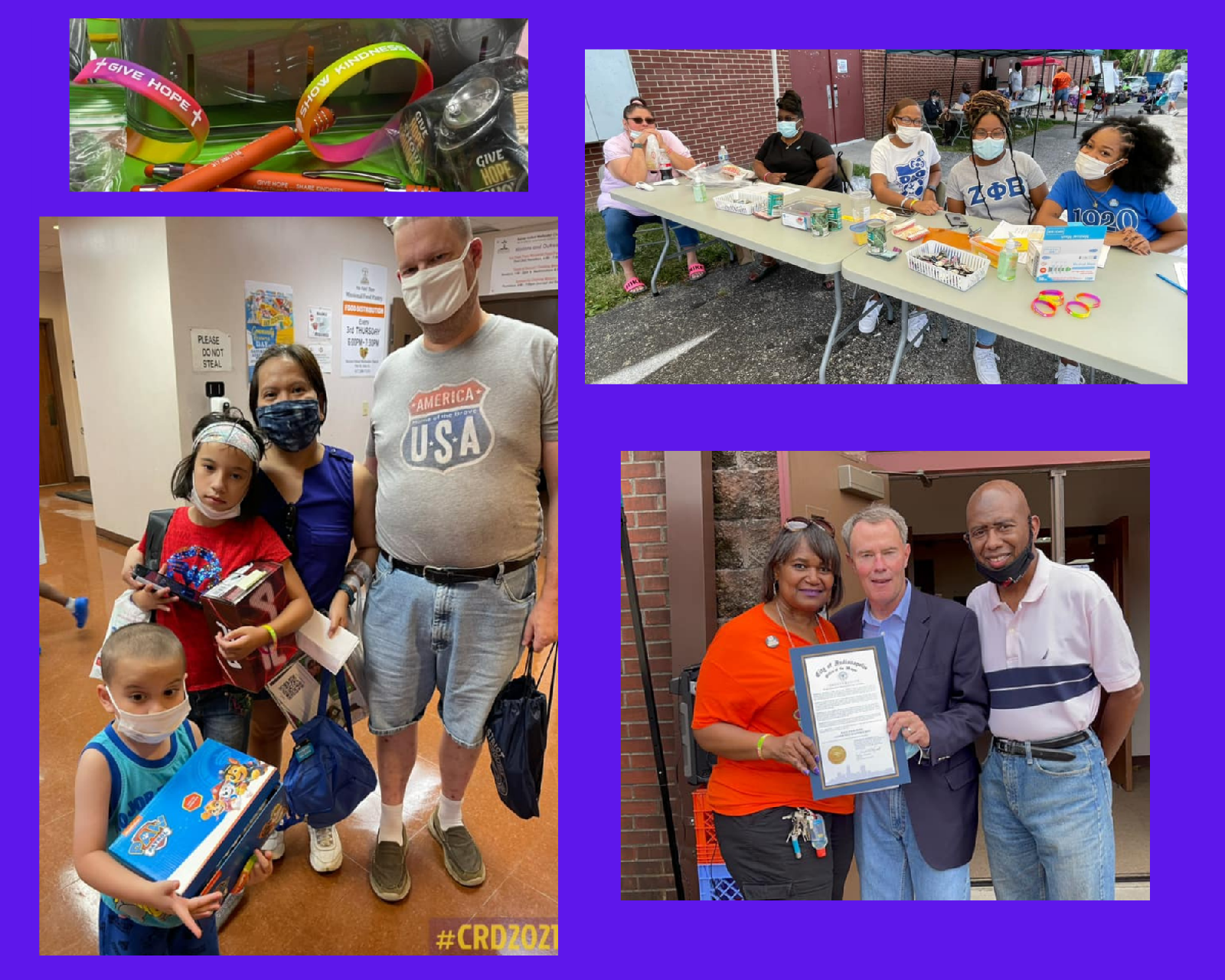 _______________________________________________
Eastside Meal Pack 2021 This Saturday!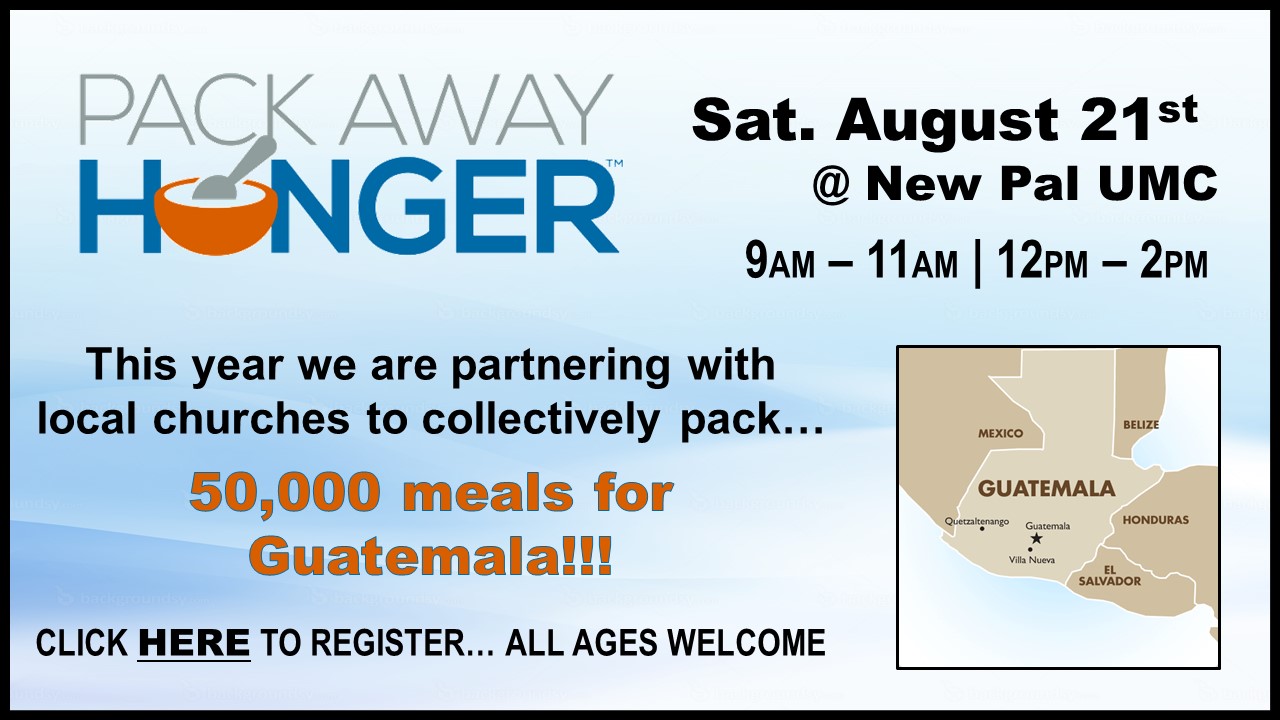 You are invited to come help with the Eastside Meal Pack event this Saturday, August 21. Five UM churches on the east side of the Central District are sponsoring a Pack Away Hunger event, where they hope to pack 50,000 meals for Guatemala!.
Mt. Comfort, McCordsville, Gateway CC at Fortville, Cumberland and New Palestine have come together to host this event, held at New Palestine UMC located at 3565 S. 500 W. in New Palestine. There will be two shifts, 9 - 11am and 12-2pm. Volunteer spots are still available, click HERE to register.
If you have never joined a Pack Away Hunger event, here's your chance.. If you have volunteered before, then you already know what a great opportunity for fun, easy and productive teamwork this is. All ages are welcome. Metro Ministries will be there to capture the fellowship.
_______________________________________________
2021 Miles for Metro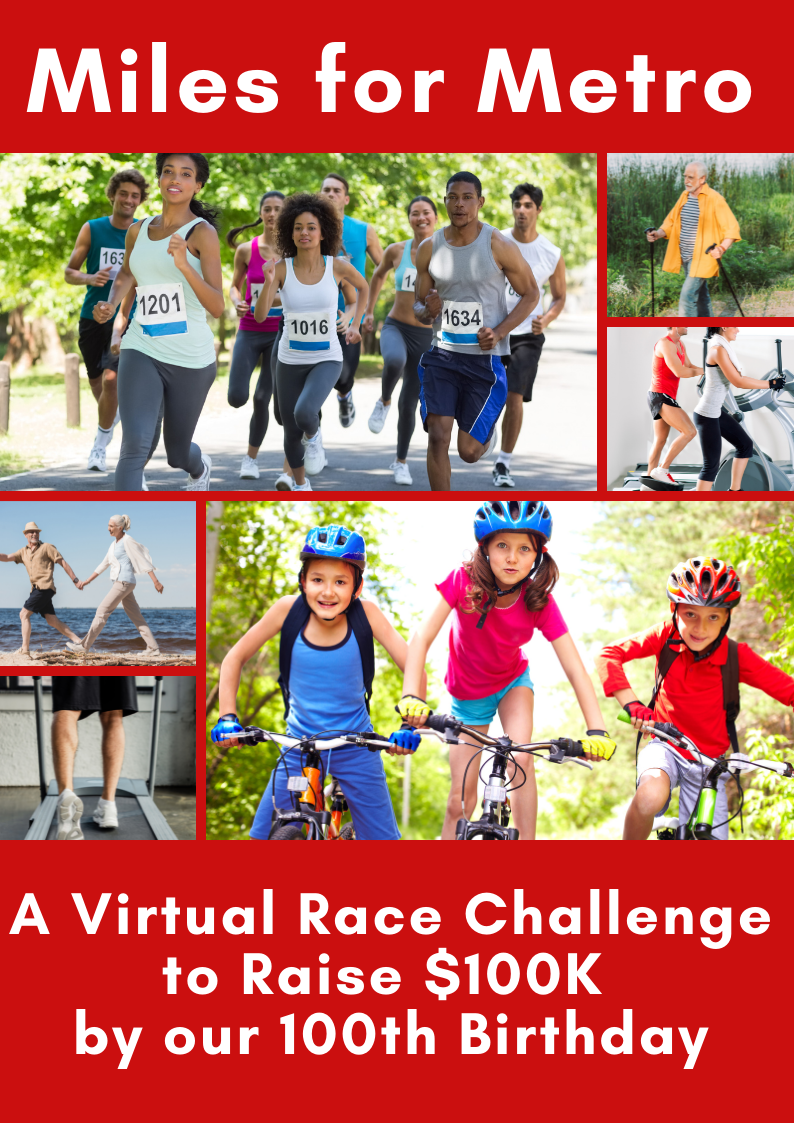 We are a little less than two weeks away from the start of the Miles for Metro 8-Day Challenge! We have raised over $2,600 so far but have a long way to go to reach our $33,000 goal. We need your help!
Registration is $20/person, with children 12 and younger registering for free! Have a friendly competition amongst your family, your friends, your church members or your co-workers.
Click to sign up today and accept this challenge!
We encourage you to also become a fundraiser and invite your personal network to join in the challenge and/or make a donation on your behalf. You will have the ability to create your own personal fundraiser link to share with folks in your circle to raise funds for Miles for Metro. If accumulating miles is not for you, you can still become a fundraiser without registering for the event.
You can also make a direct donation towards our goal. You can choose to make your donation anonymously, in support of an individual fundraiser, on behalf of yourself, or in honor or memory of someone special to you.
Why are we doing this? We envision repeating this challenge every year and hope to raise $100,000 by 2023, Metro's 100th Anniversary. Register, fundraise and/or donate! Get started today!
Top fundraisers and those recording the most miles by age categories will be recognized at the conclusion of the challenge.
All funds will go directly to growing Metro's Grants programs. Imagine how we might, together, impact children and youth and their families across Central Indiana. Will you accept this challenge?
_______________________________________________