Little Mom Stop at St. Andrew UMC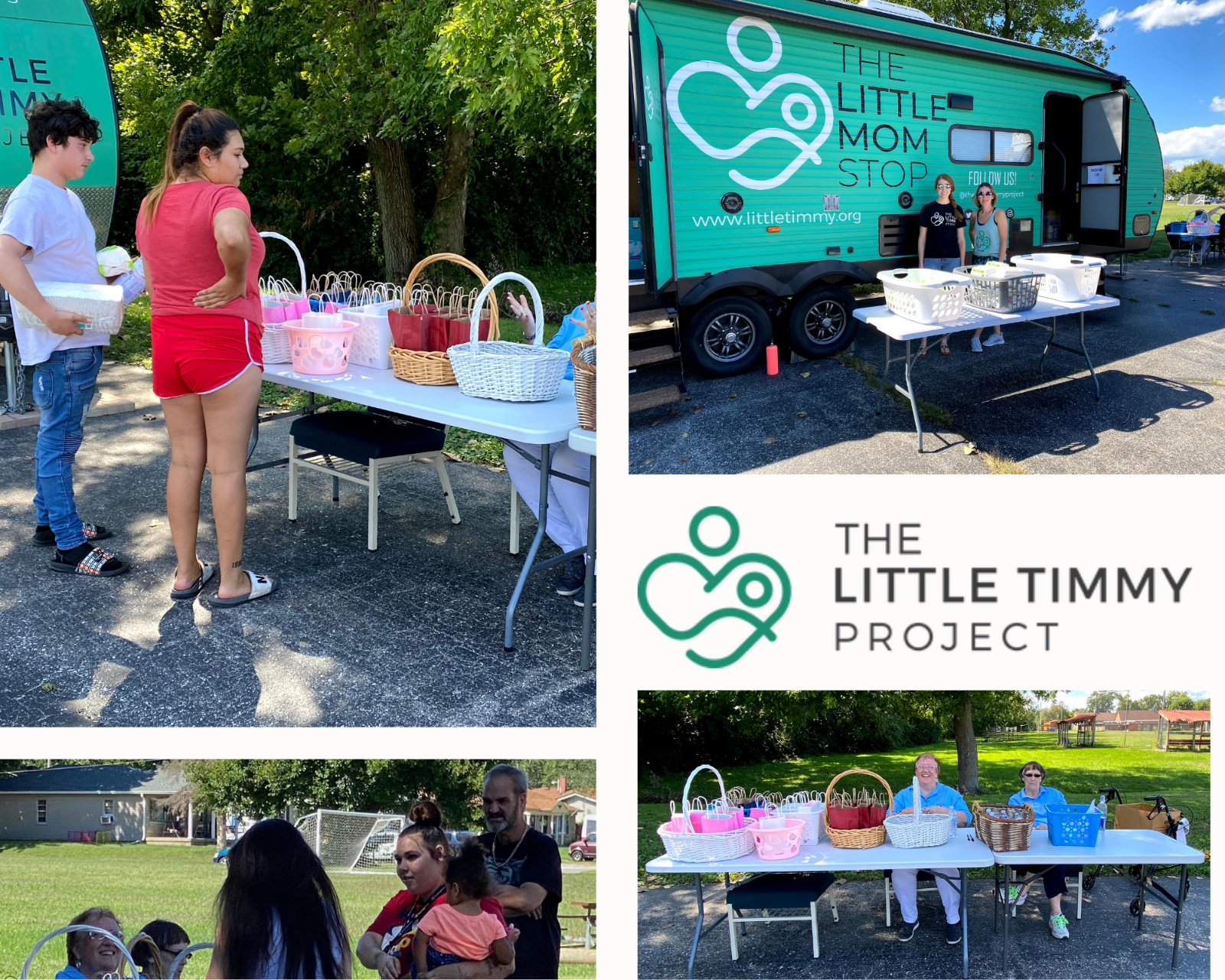 Last week St. Andrew UMC welcomed The Little Timmy Project's Little Mom Stop to their parking lot. On Wednesday, Little Timmy Project volunteers were onsite to hand out diapers, wipes and community resource information to moms from the community.
Members of St. Andrew UMC's Missions team were on hand to greet the women and families that came by, giving them care packages, each containing a stress ball, toiletries, a chocolate treat and information about the church. The women were invited to complete a survey about a potential support group for moms of young children. 9 surveys were completed, most expressing interest in attending a support group. St. Andrew's Missions team is excited to be moving forward with the planning phase of this new and bold initiative. Stay tuned for updates!
The Little Timmy Project is a local nonprofit organization that provides support, collaborative efforts and advocacy for birthing persons in the community. Their goal is to promote positive pregnancy outcomes while addressing the maternal and infant health crisis in Indiana. The Little Mop Stop is their new program where the mobile unit is parked in a participating church's parking lot for 1-2 weeks to raise awareness, then have specified hours when volunteers are on hand to distribute supplies. They hope to also have a healthcare provider on hand to check women's heart rate and blood pressure. Watch for The Little Mom stop in your community!
Visit littletimmy.org for more information. They are seeking volunteers in a number of capacities. Complete the Volunteer Form to sign up with this growing organization and help work toward better health outcomes for central Indiana mothers and their babies
_______________________________________________
Updates from Camp Atterbury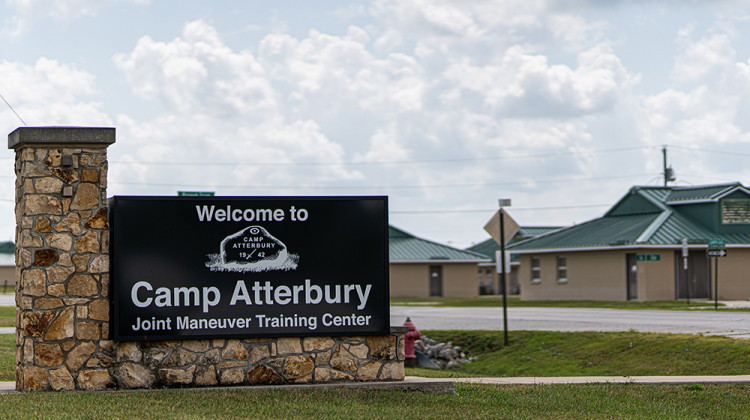 As of today, there are approximately 6,600 guests at Camp Atterbury, having arrived over the course of the last fourteen days after fleeing Afghanistan with multiple vetting stops along the way. Half of these individuals are under the age of 19, with 1,000 children between the ages and 1 and 4. The total number of individuals is tracking towards 7,500, with capacity at Camp Atterbury for up to 10,000 people.
Since last week, there has been an outpouring across Central Indiana and throughout the state of offers to volunteer, to donate funds and purchase needed items. Churches, schools, businesses and individuals are all stepping up, doing what they can to show Hoosier hospitality to our new neighbors.
Last Thursday, four Central District churches agreed to be collection sites for a collection drive that ends this Sunday. Donations can be dropped off at one of these locations that will then be delivered to a warehouse managed by Team Rubicon. Please reach out to the relevant church contact for days and times to drop off donations.
St. Luke's UMC- Indianapolis
Contact: Pastor Nicole Caldwell-Gross nicole.caldwellgross@stlukesumc.com
Mount Auburn UMC- Greenwood
Contact: Rev. Jeff Buck jeffb@mtauburnumc.org (mobile) 317.777.1406
Edinburgh UMC
Contact: Pastor Jason Hyer jason.hyer@inumc.org (mobile) 812.343.9628
Grace UMC-Franklin
Contact: Beth Stillabower bethstillabower@franklingrace.org
Items collected at the above locations will be delivered to the Team Rubicon warehouse, at 5921 School House Rd, Edinburgh, IN 46124 Bldg 3022.
Please note that all donated items must be NEW. Donations of used items will not be allowed within Camp Atterbury.
As of the time of writing, the most needed items are as follows:
Men's t-shirts, short or long sleeves, sizes S - L

Women's long sleeve t-shirts, sizes S - M

Men's and women's sweat pants

Children's Shoes

Feminine napkins

Diapers, all sizes

Wipes
Please avoid branding on clothing items if possible. An Amazon wish list has been created for the most needed clothing items for men, women, infants and children. Purchasing from the wish list will have items shipped directly to Team Rubicon's warehouse. To reduce the amount of sorting required, consider purchasing multiple quantities of one or two of the most needed items.
A full list of items that will be needed once families begin re-settling, along with Team Rubicon information, is HERE.
Please keep in mind that the highest needs continue to change. Metro Ministries will send a separate message if there are materials changes in needs, volunteers or process guidelines.
_______________________________________________