If you're having trouble viewing this email, you can see it online.
News & Events for Health Empowerment // October 7, 2021
Salud y Herencia en Nuestras Comunidades Latinas

La pasión por la nutrición basada en plantas abunda entre las organizadoras de la comunidad latina de PPMNY - Aifra, Claudia, Laura, Mare, Maribel, y Stephanie - quienes han trabajado de manera diligente y creativa para educar a sus compañeros de habla hispana sobre cómo tener una buena salud a través de la comida. Este Mes Nacional de la Herencia Hispana y Latina, celebramos a nuestros increíbles voluntarios y la hermosa fusión de un estilo de vida basado en plantas con sabores y especias latinos. Disfrute de esta receta de una ensalada de frijoles negros y luego únase a nuestras organizadoras latinas esta noche y este sábado para aprender sobre cómo llevar un estilo de vida activo y saludable a base de plantas sin dejar de ser fieles a nuestras raíces.


Health & Heritage in Our Latin Communities


Passion for plant-powered nutrition is abundant among our Latinx community organizers -- Aifra, Claudia, Laura, Mare, Maribel, and Stephanie -- who have worked diligently and creatively to educate their Spanish-speaking peers about getting healthy with food. This Hispanic & Latinx Heritage Month, we're celebrating our incredible volunteers as well as the beautiful fusion of a whole food, plant-based lifestyle with traditional Latin flavors and spices. Enjoy this Black Bean Salad recipe and then join our Latinx organizers tonight and this Saturday to hear about living an active and healthy plant-based lifestyle while staying true to your roots.


Ensalada de frijoles negras

Ingredientes:

2 tazas Frijoles Negros (cocidos)

1 Taza de Maíz (cocidos)

1 Pimiento rojo (picado)

1/2 Pimiento naranja o amarillo (Picado)

1/4 taza Cebolla Roja (picada)

1 Aguacate (cortado en cubitos)

1/4 taza Jugo de lima

1/4 cucharadita Chile en polvo

1/4 cucharadita Comino

1/8 cucharadita Sal marina

Método:

1. En un tazón grande, combine los frijoles negros, los pimienta, el maíz, la cebolla y el aguacate.

2. Agregue el jugo de limón, el chile en polvo, el comino y la sal a un frasco de vidrio. Selle con una tapa y agite hasta que se combinen.

3. Vierta el aderezo sobre la mezcla de frijoles negros y revuelva hasta que esté uniformemente cubierto.
Sirve frío y disfruta.
Receta cortesía de la organizadora de la comunidad latina de PPMNY, Aifra Ruiz, y adaptada de That Clean Life.



Black Bean Salad

Ingredients:

2 cups of black beans, cooked

1 cup of corn, cooked
1 red bell pepper, chopped

1/2 of an orange or yellow bell pepper, chopped
1/4 cup of red onion, chopped
1 avocado, diced
1/4 cup of lime juice
1/4 teaspoon of chili powder
1/4 teaspoon of cumin
1/8 teaspoon of sea salt


Instructions:

1. In a large bowl, combine the black beans, peppers, corn, onion, and avocado.

2. Add lime juice, chili powder, cumin, and salt to a glass jar. Close with a lid and shake until well-mixed.

3. Pour the dressing over the black bean mixture and toss until everything is covered.

4. Serve cold and enjoy!

Para más recetas en español, acceda a nuestra app de recetas!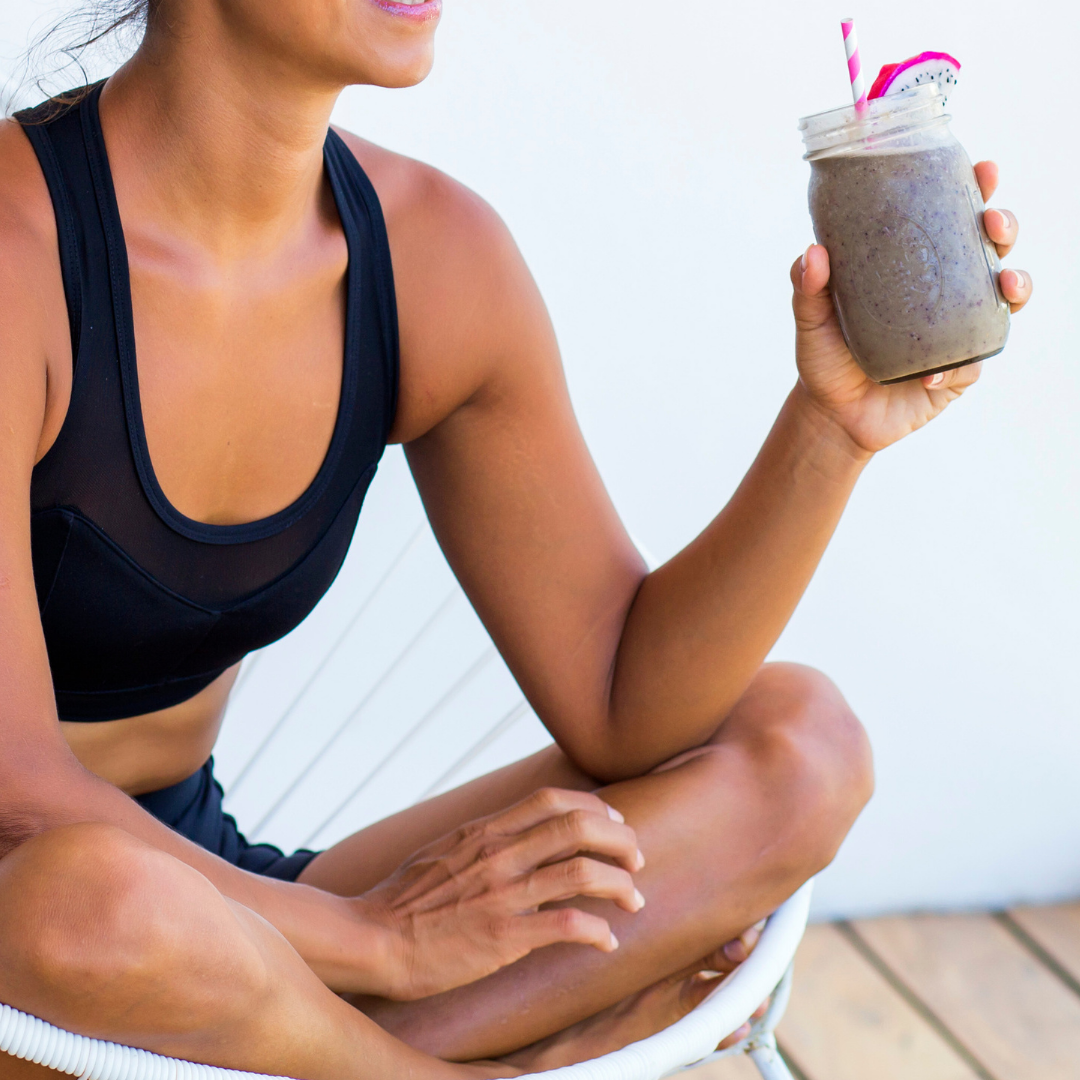 15 Minutos Para Reiniciarte
ESTA

NOCHE

! Jueves 7 de octubre, 6:30 - 7:30 PM - En línea


Donación sugerida

- register here


Si estás teniendo un día muy cansado o estresante, la Coach y Organizadora de la Comunidad Latina de PPMNY, Aifra Ruiz, nos enseñará cómo reiniciar nuestro cuerpo y mente en solo 15 minutos. Además, vendrá acompañado de una rica y saludable batida para energizarnos.


Manteniendo Nuestras Raíces Latinas En Un Estilo De Vida Plant-Based
Sábado 9 de octubre, 11:30 AM - 12:30 PM

GRATIS -
En vivo en nuestra página de
Facebook
para la comunidad latina
Únase a las organizadoras de la comunidad latina de PPMNY, Marta Gomez-Bolaños y Aifra Ruiz, mientras comparten sus historias personales de transición a un estilo de vida basado en plantas y cómo disfrutan de versiones más saludables de recetas vegetarianas tradicionales y adaptan otras para mantener los sabores de la cocina latina.



Last week, we announced that our Plant Powered Book Club will be reading The Future of Nutrition: An Insider's Look at the Science, Why We Keep Getting It Wrong, and How to Start Getting It Right by nutrition scientist T. Colin Campbell, Ph.D. In this fascinating book, he explores the history of cancer research, our societal obsession with animal protein, the limitations of scientific findings, and recommendations for the future.
If you're excited to join but haven't purchased the book yet, sign-up here by noon on Thursday, October 14 for your chance to win a copy! We'll announce the lucky winner later that day.

Our upcoming 21-Day Plant-Powered Jumpstart is your chance to fully dive into a whole-food, plant-based lifestyle, with tons of support. From educational sessions to culinary demonstrations to group mentorship meetings, you'll explore the science and learn practical skills to transform your health.

Consider joining with a friend, family member, or colleague who is near or far!


Choose the rate that fits your budget:

Sponsor rate (supports participation for you and one other): $250

Sustainer rate (pays for your participation): $150

Community rate (discounted): $50

If the fee is a hardship, never fear: Thanks to a generous donor, we have 5 spots to give away to New York metro area residents! If you're interested in being considered for a scholarship, email us at info@ppmny.org and let us know what motivates you to jump into the program.

If you're already on the plant-based path, please consider sharing this email, or our jumpstart video, with others.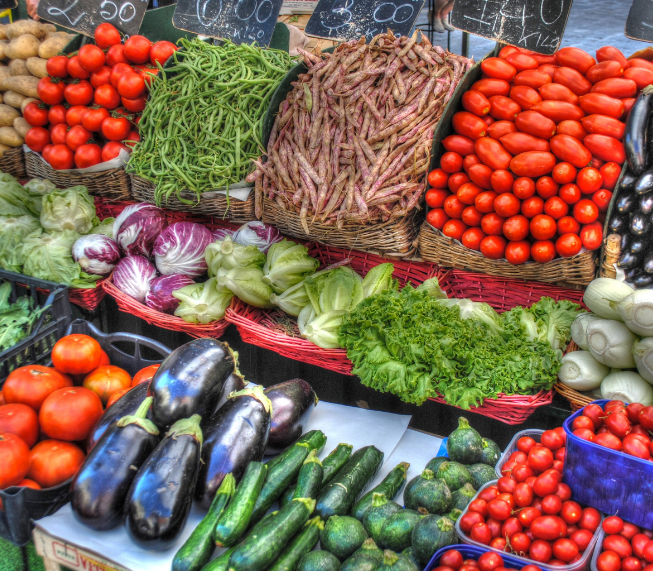 Farmers' Market Tour: Union Square Greenmarket
Saturday, October 9, 10:00 - 11:00 AM - In-Person, Manhattan
Suggested donation:

register here
Expand beyond your go-to fruits and vegetables, talk with local farmers, and learn tips to store and enjoy your fresh fall produce as you tour the greenmarket with PPMNY Ambassador Kim Siansky.


***

Catch a Bite-Size Cooking Tip with Chef Carole
Wednesday, October 13, 6:00 PM -
L
ive on Facebook & YouTube
She'll share which spices she considers essential!
***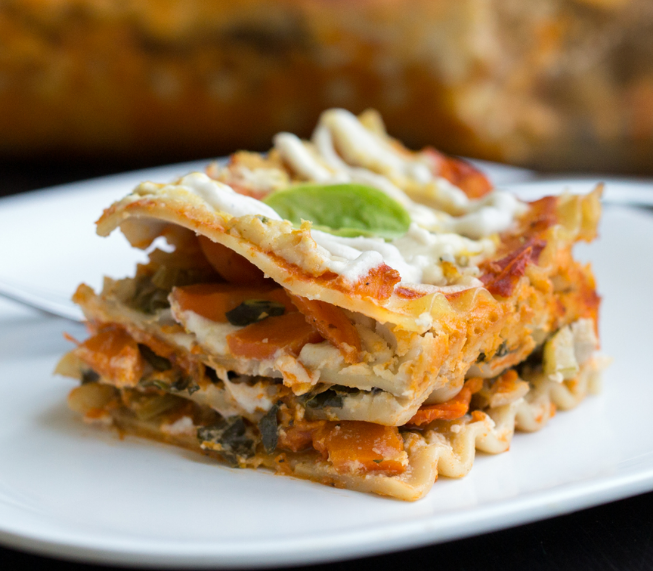 Hungry for Health: Green Street Eatery
Wednesday, October 13, 6:30 - 8:00 PM - In-Person, Levittown, NY


$75,

includes $45 donation to PPMNY -

register here

Register by Sunday, October 10; space is limited to 30 guests
Join us for a whole food, plant-based meal on the patio at the new Green Street Eatery! During dinner, PPMNY Medical Advisor, Michelle Loy, MD, from Weill Cornell Medicine will share about the nourishing power of wholesome plant foods. Bring a friend or family member new to plant-based nutrition to let them experience how delicious eating healthy can be!

PPMNY community members gathered in Central Park on Sunday to reconnect with familiar friends and meet new ones.

On Tuesday, the

Healthy Lifestyle Day street fair, organized by Lifestyle Lifespan in Parkchester, featured an hour-long presentation and demo by our volunteers.

PPMNY volunteer Rebecca Johnson

participated in the Ephesus Church Community Health Fair

in Harlem.

Last night, Joel Fuhrman, MD, shared the nutrition science of cancer prevention and immune health. Watch the replay here.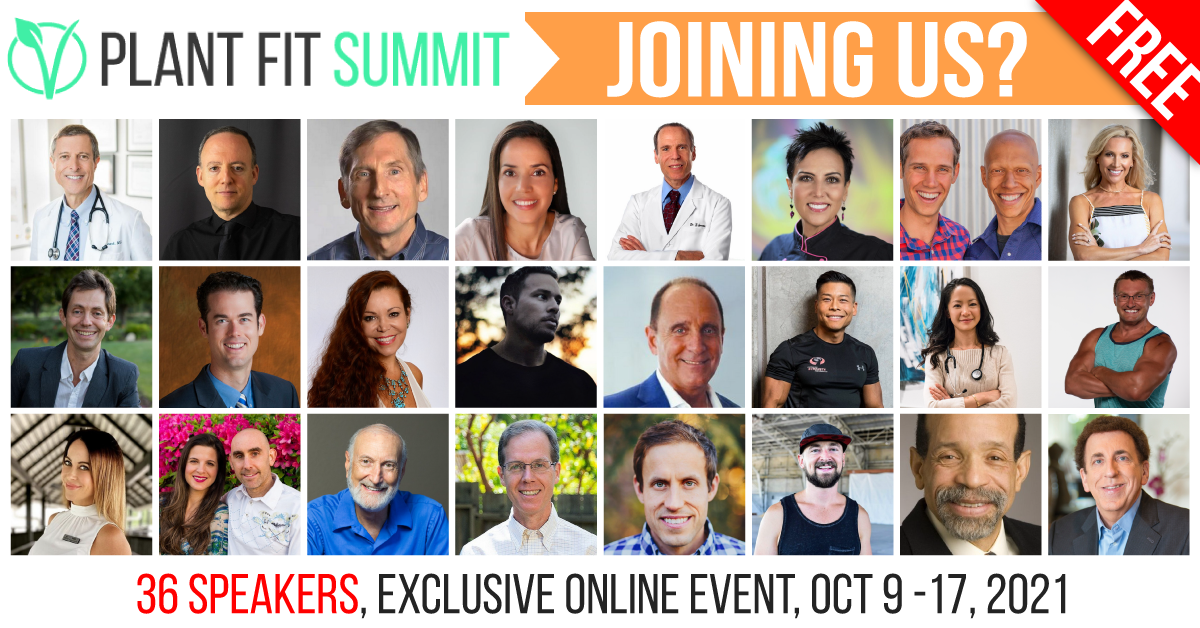 5th Annual Plant Fit Summit
Presented by Better Life Summits
Saturday, October 9 - Sunday, October 17 - Online


FREE

-

register here


Please note this is an affiliate link, and PPMNY will receive a portion of the registration fee.




Whether you want to eat healthier, lose weight, raise healthy kids, get fit, live longer, or simply wake up feeling vibrant and alive, this summit features physicians, world-class athletes, and coaches to help you improve your health and live your best life.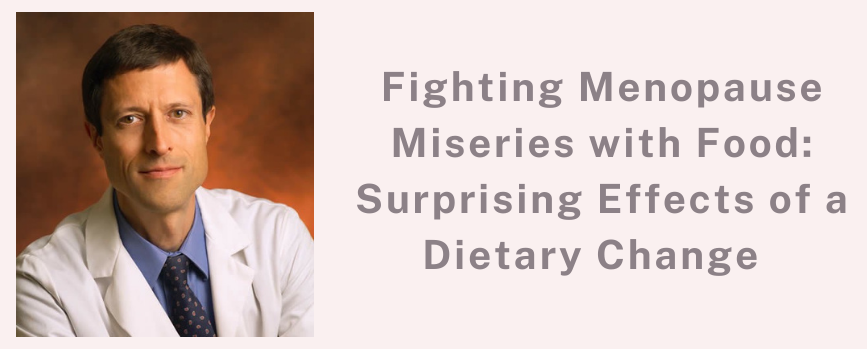 Fighting Menopause Miseries with Food: Surprising Effects of Dietary Change
with Neal Barnard, MD
Presented by Rochester Lifestyle Medicine Institute
Tuesday, October 12, 7:00 PM EDT - Online
Suggested donation - register here

In honor of World Menopause Month, join Neal Barnard, MD, founding president of Physicians Committee for Responsible Medicine, to learn about his groundbreaking research that demonstrates how diet changes can be much more powerful for treating hot flashes than previously known.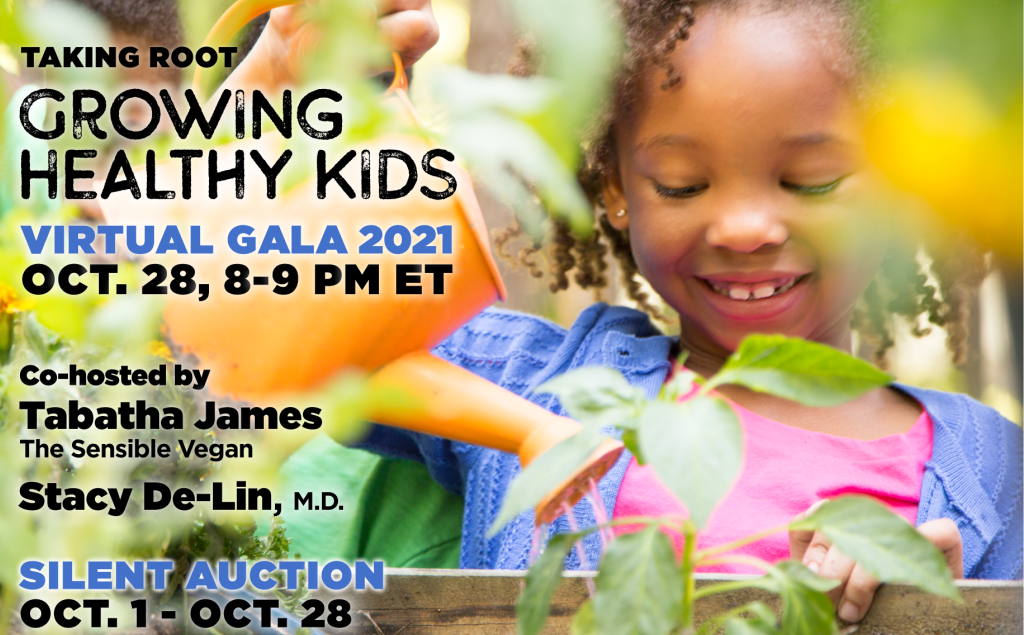 Taking Root - Growing Healthy Kids 2021 Gala
Presented by Coalition for Healthy School Food
Thursday, October 28, 8:00 - 9:00 PM EDT - Online
Donation-based - purchase tickets here

Support the Coalition for Healthy School Food by attending their virtual gala co-hosted by Tabatha James, The Sensible Vegan, and Stacy De-Lin, MD. The event features a DJ performance, a silent auction, and will honor PPMNY Board Member and Chilis on Wheels New York Executive Director Eloisa Trinidad.



Our mailing address: Plant Powered Metro New York, PO Box 20771, New York NY 10025

Plant Powered Metro New York empowers people to find better health and overcome chronic disease through whole food, plant-based nutrition. We offer evidence-based education, resources, and support to create community and inspire change throughout the New York metropolitan area.
Questions? Email us at info@ppmny.org.