Spotlight: Fletcher Place Community Center's Community Garden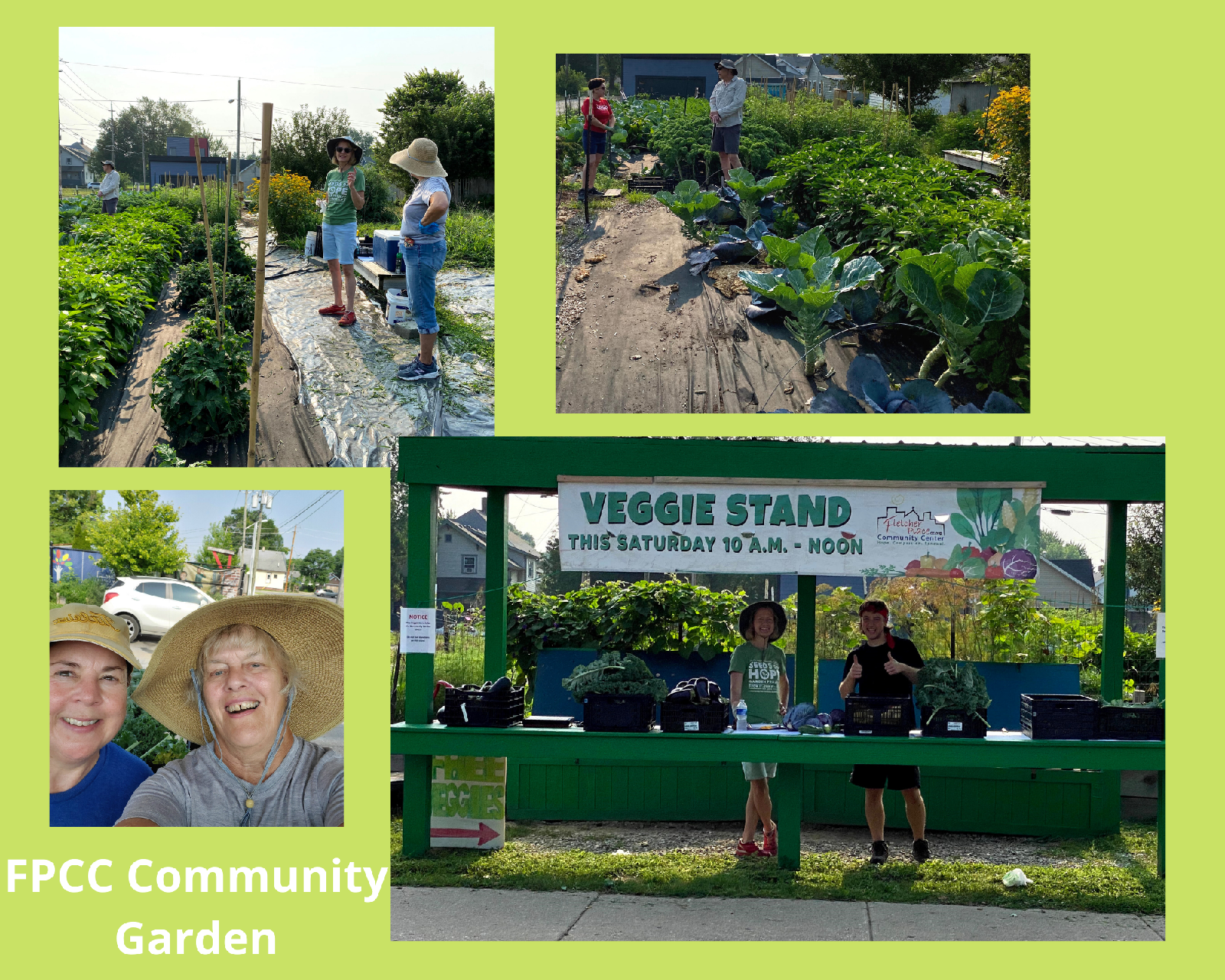 What a great morning spent at Fletcher Place Community Center's Community Garden last Saturday! Metro's Board Treasurer Deanne Heidrich and I helped other volunteers harvest fresh produce from the garden and then distributed the bounty to 43 individuals who stopped by.
315 pounds of produce were harvested including eggplant, zucchini, cabbage, cherry tomatoes, onions, kale and collard greens, plus an additional 92 pounds of produce were donated by Corteva Agriscience. The most popular item of the day? Collard greens, with over 80 pounds harvested and distributed!
Metro Ministries is proud to see how this year's grant to Fletcher Place Community Center was used in the community garden. We are grateful for all the amazing ways Fletcher Place CC serves their neighbors!
Interested in helping a few hours on a Saturday morning? Volunteers are needed from 9am to noon throughout garden season. Jobs include harvesting, pulling weeds, and manning the vegetable stand. Contact Beth Opell at beth.opell@gmail.com to sign up for part or all of an upcoming Saturday.
_______________________________________________
Grant Deadline Nears, Apply Now!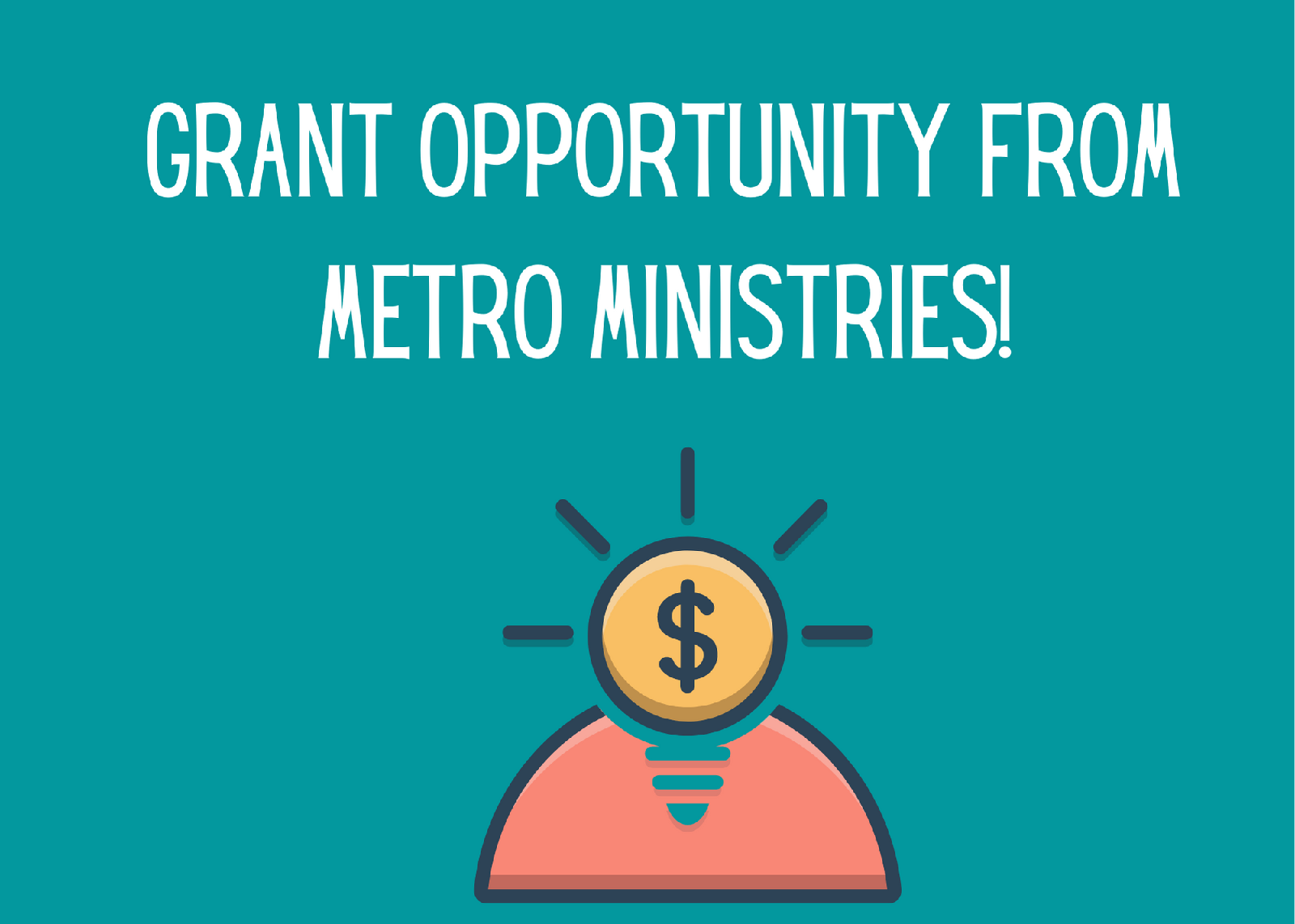 The deadline is August 8! Metro Ministries invites all United Methodist Churches in the Central District to consider proposal submissions that demonstrate caring for children in meaningful and lasting ways. We are seeking proposals focused on children in or more of these areas:
Non-violence

Food insecurity

Education

Mental Health
Grants of up to $1,500 each will be awarded by the end of August.
Review all of the details on our website. Don't miss this opportunity to support children and youth in your community!
Churches are encouraged to collaborate on their proposals within their own church and/or with other churches, schools or organizations in their respective communities.
Reach out to Tina McAninch with any questions you have, at metrodirector1923@gmail.com or (317) 452-4786.
_______________________________________________
2021 Miles for Metro Challenge!
Have you signed up for Miles for Metro yet? If not, won't you join in this FUNdraiser?
The week leading up to and including Labor Day - August 30 thru September 6 - Metro challenges you to walk, run, bike or swim. Or log miles on a treadmill, elliptical machine, stationary bike, or even convert your daily steps to miles.
Registration is $20/person, with children 12 and younger registering for free! Have a friendly competition amongst your family and friends. Who can log the most miles in 8 days? Click to sign up today and accept this challenge!
Note: if you have registered for a race or challenge using RaceSignup platform in the past, you can use your pre-existing account to sign up for this race.
We encourage you to also become a fundraiser and invite your friends and families to join in the challenge and/or make a donation on your behalf. You will have the ability to create your own personal fundraiser link to share with folks in your circle to raise funds for Miles for Metro. If accumulating miles is not for you, you can still become a fundraiser without registering for the event.
You can also make a direct donation towards our goal. Make your donation anonymously, on behalf of a fundraiser or in honor or memory of someone special to you.
What is our goal? We envision repeating this challenge every year and hope to raise $100,000 by 2023, Metro's 100th Anniversary. In order to reach this ultimate goal, we are targeting to raise $33,000 through this year's challenge. So we need your help! Register, fundraise and/or donate! Get started today!
Top fundraisers and those recording the most miles by age categories will be recognized at the conclusion of the challenge.
All funds will go directly to growing Metro's Grants programs. Imagine how we might, together, impact children and youth and their families across Central Indiana. Will you accept this challenge?
_______________________________________________