Public Banking Workshops
This month at #UjimaWednesdays we're studying Public Banking! This series is designed to highlight the growing movement across the Commonwealth to bring a public bank to Massachusetts— Ujima's flagship issue.
The Massachusetts Public Bank will be a financially sustainable institution designed to address the needs of small businesses, community development institutions, municipalities, land trusts, and local agriculture. It will work cooperatively, not competitively, with Massachusetts community banks.
Learn more about MA Public Banking on their website and Facebook.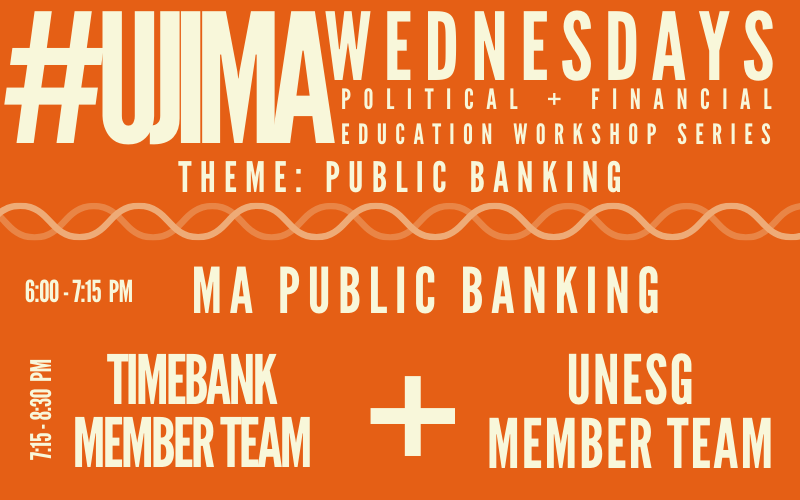 Time: Wednesday, September 8th, 6PM | Location: Zoom Only
6:00-7:15p #CoLearn: Massachusetts Public Banking with Christine Desean and Nadav Orian Peer.
Christine Desan teaches about the international monetary system, the constitutional law of money, constitutional history, political economy, and legal theory. She is the co-founder of Harvard's Program on the Study of Capitalism, an interdisciplinary project that brings together classes, resources, research funds, and advising aimed at exploring that topic. She is the founder and managing editor of JustMoney.org, a website that explores money as a critical site of governance. She has recently published a book called Making Money: Coin, Currency, and the Coming of Capitalism (Oxford University Press, 2014). She is also the editor of Inside Money: Re-Theorizing Liquidity (in progress), and co-editor with Sven Beckert of Capitalism in America: New Histories (2018).
Nadav Orian Peer is an associate professor at the University of Colorado Law School. His scholarship and teaching focus on financial institutions, bankruptcy, community development finance, and climate finance. Prof. Orian Peer's research explores the intense framework of governance and regulation that undergirds the day-to-day functioning of financial markets. Recent projects include work on large-scale government lending programs, the past and present of central bank emergency supports, and crisis dynamics in derivatives clearinghouses. Current work in progress includes the history of shadow banking, the liquidity premium of money, and the benefits of public banking.
7:15-8:30pm #CoCreation: Timebank and UNESG Member Teams
PLEASE RSVP. Thank you!
Share on Facebook | Join us on Zoom
---
Upcoming Ujima Meetings
We hold Open Meetings every Wednesday at 6PM via Zoom.
Check out our September calendar below!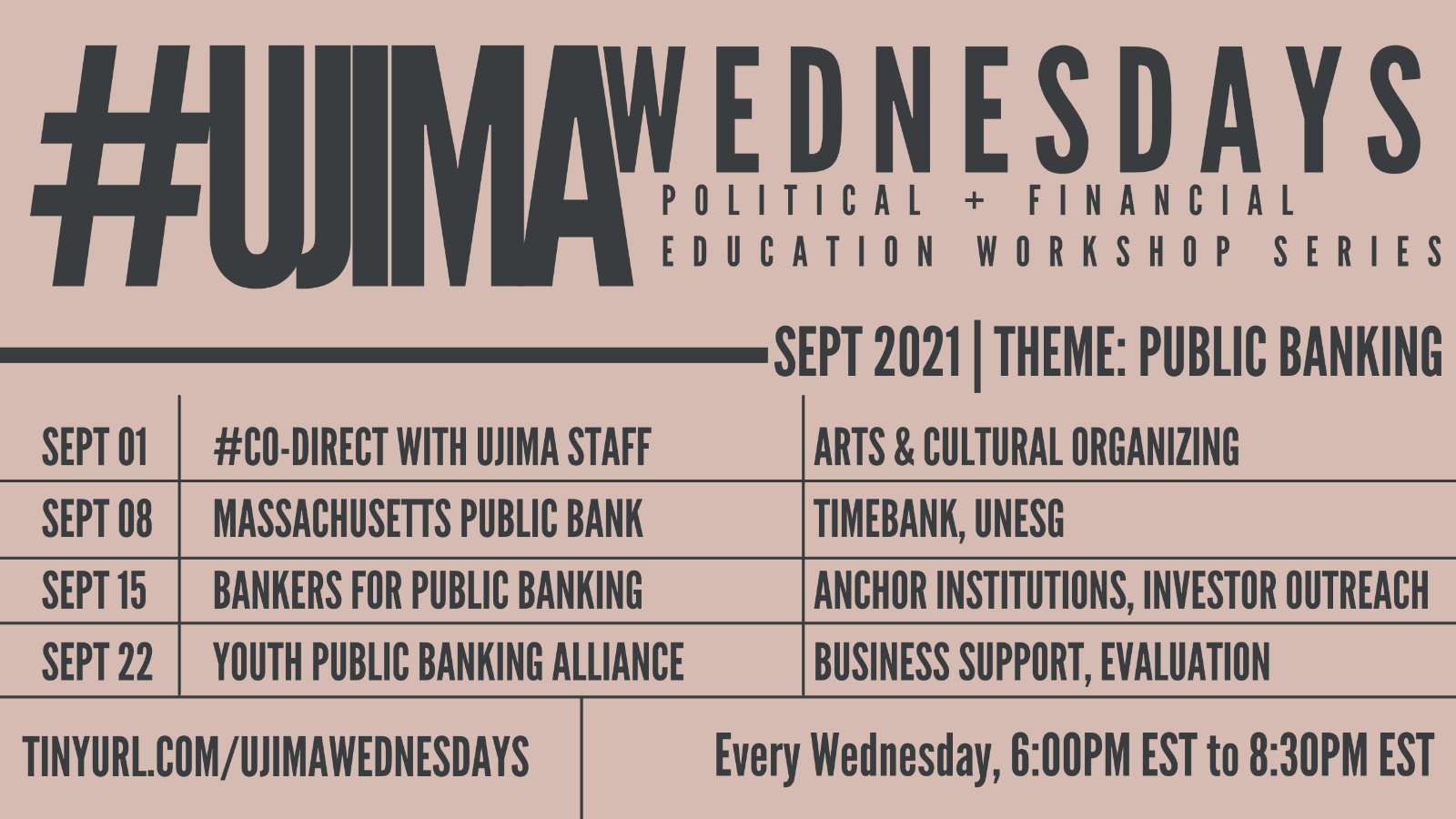 #UjimaWednesdays Meeting Agenda:
6:00-7:15 - Community Building + Financial and Political Education
7:15-8:30 - Member Team Meetings