If you're having trouble viewing this email, you can see it online.
News & Events for Health Empowerment // January 6, 2022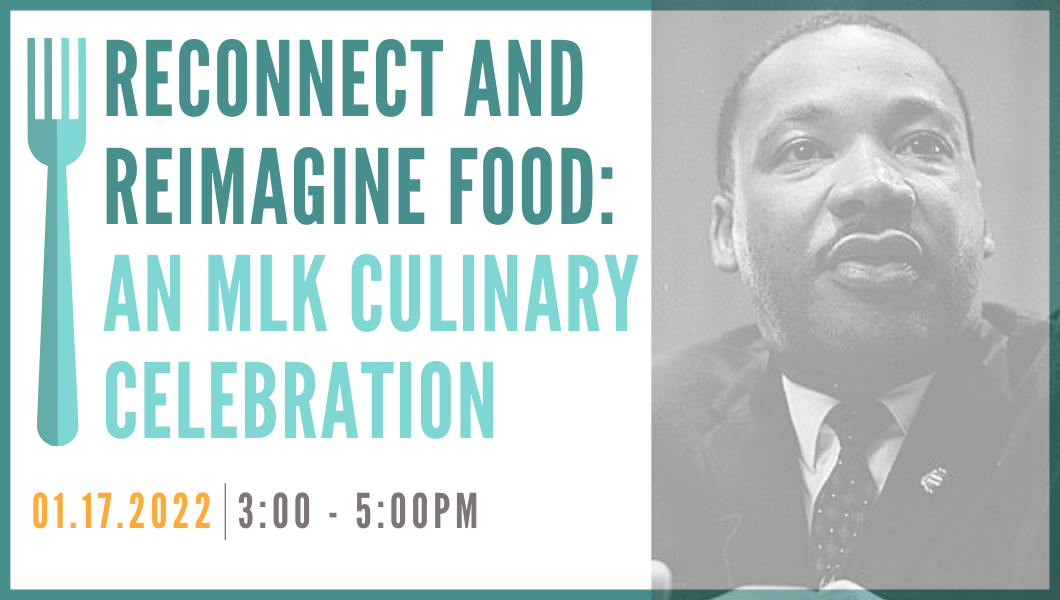 "Here's a secret about eating plant based: You can still honor your heritage and give up fried fish. You can honor Mama and Grandma and eat tofu…. You can make Granddad's corn muffins with ground flaxseeds instead of eggs. Jambalaya with tempeh instead of sausage…. We are honoring their sacrifice by returning to our roots and reimagining soul food…."
Mayor Eric Adams, Healthy At Last (p. 49)
In a world where racial inequity persists, we're cooking up strategies to help Black communities in the New York metro area reclaim their health and well-being through our daily fare. One of the most common questions we're asked is how to let go of the parts of traditional soul food that promote disease, from fried foods to mac and cheese. This is where we turn to creative chefs for inspiration – and it's how Plant Powered Metro New York will honor the Reverend Dr. Martin Luther King, Jr. later this month.
Hosted by Rebecca Johnson, PPMNY Culinary Organizer and plant-based chef, and moderated by Chef Nina Curtis from AdventHealth in California, four local chefs will present consecutive demonstrations representing different aspects of Black cuisine that are sure to capture your imagination, satisfy your tastebuds, and nourish, all at the same time!
Reconnect and Reimagine Food: An MLK Culinary Celebration
Monday, January 17, 3:00 - 5:00 PM - Live on Facebook & YouTube
Suggested donation - register here for a reminder


Presented with
Sponsored by

Thanks to the generosity of nearly 120 of you, we are prepared to begin 2022 with gusto! Since we announced our matching campaign in mid-November, you donated a total of $46,500 – amazingly close to our $50,000 matching goal – and a generous donor matched each dollar, for a grand total of $93,000! We are thrilled to put this money to good use to educate more and more people about evidence-based nutrition, expand and deepen our community partnerships, offer transformative programs, deploy our peer mentors, and make more noise about the healing power of whole food, plant-based nutrition. Thank you from the bottom of our plant-strong hearts!
| | | |
| --- | --- | --- |
| In February, our weekly series, Fortify Your Heart Health with Food, with the Esselstyn Family Foundation and in partnership with the Marlene Meyerson JCC Manhattan, will explore how heart disease can be prevented and even reversed through a wholesome plant-based lifestyle. As an introduction to the workshops, our Plant Powered Book Club is reading Dr. Caldwell Esselstyn, Jr.'s groundbreaking book, Prevent and Reverse Heart Disease. It's not too late to grab a copy for an engaging read! | | |
Join our January book club discussion, led by Lynn Diamond, PPMNY Associate Network Director, together with Judy Zerden, PPMNY Cardiovascular Health & Westchester Organizer, and Jim Spellos, PPMNY Network Technology Advisor.


Set yourself up for a healthy 2022 and beyond with our 21-Day Plant Powered Jumpstart, to learn firsthand how powerful whole plant foods bring on health. You'll be in the virtual company of others who are seeking better health and have the support of our nutrition experts, culinary educators, and peer mentors.


What's included? Lots!
| | |
| --- | --- |
| 🌱 | A prep session to prepare you and your kitchen |
| 🌱 | Engaging educational sessions covering the basics of evidence-based nutrition, grocery shopping, mindset, and more |
| 🌱 | Support with setting and achieving goals for healthy eating |
| 🌱 | Guidance from a medical provider trained in healing through nutrition |
| 🌱 | Weekly group mentorship meetings in themed tracks for specific chronic diseases or life stages |
| 🌱 | Farmers' market tours for local participants |
| 🌱 | Culinary demonstrations to build your recipe repertoire and meal prep skills |
| 🌱 | A virtual community for peer-to-peer support |
| 🌱 | A jumpstart app with easy access to resources, including a shopping list and meal planning resources |
| 🌱 | A chance to win prizes to support your whole food, plant-based lifestyle! |
Orientation Session: Wednesday, January 26, 7:00 - 8:30 PM ET
Educational Sessions: Sundays, January 30 - February 27,
beginning at 3:00 PM ET
Group Mentorship Meetings: Wednesdays or Thursdays
from ​February 2 - 24


Register by Friday, January 21, 2022.

Program fee ranges from $50 - $250. Choose the fee that fits your budget.
Full scholarships are available to anyone age 50+ for whom these fees are prohibitive, thanks to a grant from the NextFifty Initiative – inquire at jumpstart@ppmny.org.
Already loving a plant-based lifestyle? Share this email with a friend who may want to take charge of their health through food.


In partnership with
Sponsored by
| | | | |
| --- | --- | --- | --- |
| | | | Office of the Brooklyn Borough President |

Subscribe to our YouTube channel for newly uploaded videos of past events.
All times below are Eastern Time.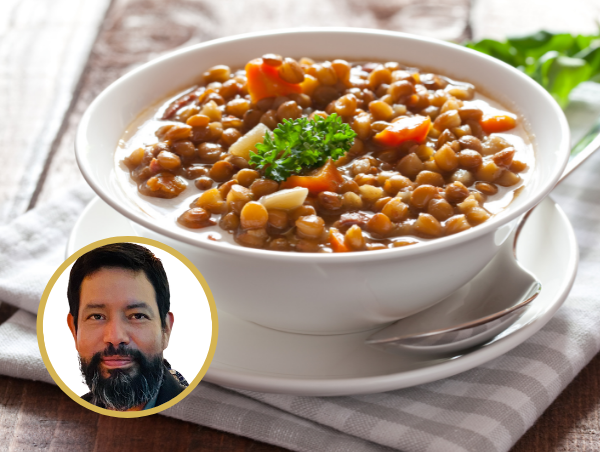 Sopa plant-based económica
Jueves 13 de enero, 7:00 - 8:00 PM - En línea
Donación sugerida - regístrate aquí

Comer a base de plantas no es sólo saludable para el cuerpo, sino también para tu bolsillo. Orlando Cornejal nos demuestra cómo crear una sopa de lentejas con sólo $5.00 para toda la semana. Una sopa 100% plant-based, deliciosa y saludable.

Conversations with the Doctors
Presented by the Slave Food Project
Friday, January 7, 7:00 PM ET
Join Eric Walsh, MD, and Columbus Batiste, MD, of Slave Food Project, alongside
Tracye McQuirter, MPH, founder of 10 Million Vegan Black Women, for a conversation around reducing the burden of disease to millions through plant-based nutrition.
***
Presented by Forks Over Knives
Wednesday, January 12, 4:00 PM ET
In this eye-opening webinar, Will Bulsiewicz, MD, will pull back the veil on the science of weight loss and metabolism and show you the reasons why a fiber-fueled diet is the answer for long-lasting weight loss.
Presented by the Washington Heights/Inwood Food Council
Applications must be submitted by Friday, January 14
Program available for residents of Washington Heights and Inwood
Plant the seeds of health by growing your own fresh produce!
Our friends at the WHIN Food Council are launching a winter round of their Grow From Home project to put food gardens on the windowsills of local families. Participants will receive a free selection of edible plan
ts and supplies to grow and harvest at home. Residents of Washington Heights and Inwood may
apply here
.
Presentado por El Consejo de Alimentos de Washington Heights/Inwood
Las solicitudes deben ser entregadas antes del viernes 14 de enero
Programa disponible para residentes de Washington Heights e Inwood
Plante las semillas de salud cultivando sus propias frutas y verduras frescas. El C
onsejo de Alimentos de Washington Heights/Inwood están lanzando una serie invernal de
Sembrar Desde Casa, un proyecto
para crecer plantas y comida desde nuestras casas. Los participantes recibirán una selección gratis de plantas comestibles y otros
materiales necesarios
para sembrar y cosechar en sus hogares. Residentes interesados de Washington Heights e Inwood pueden
aplicar aquí
.
Our mailing address: Plant Powered Metro New York, PO Box 20771, New York NY 10025

Plant Powered Metro New York empowers people to find better health and overcome chronic disease through whole food, plant-based nutrition. We offer evidence-based education, resources, and support to create community and inspire change throughout the New York metropolitan area.
Questions? Email us at info@ppmny.org.