Brookside Scholarship Recipients

When Brookside UMC closed in 2008, the church decided to memorialize their ministry by establishing a legacy endowment with United Methodist Foundation of Indiana. Metro Ministries was asked to administer the scholarship recipient selection process.
Metro Ministries reaches out each year to church and ministry leaders in and near the Brookside neighborhood to identify potential candidates. This year, we are pleased to introduce you to this year's recipients, Alexis Foxworthy and Jayla Johnson.
Alexis Foxworthy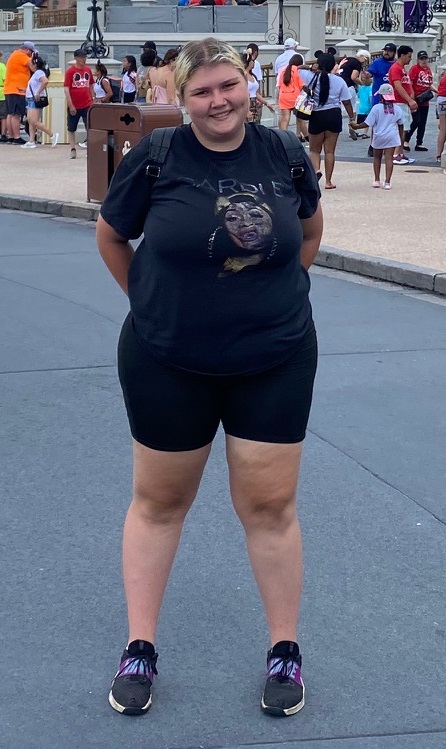 Alexis Foxworthy graduated from Hoosier Academy in June and is headed to Vincennes University next week to pursue a degree in Elementary Education.
Alexis has been a part of East Tenth UM Children and Youth Center (the Center) since she was six weeks old, having gone through nursery care, preschool and then school age programming at the Center. She participated in the Center's Leaders in Training program and at age 15, qualified to be an assistant counselor for the summer program. Once she graduated this year, she was hired as an employee, and has been incredibly helpful and reliable during what has been a challenging summer. Alexis continued to work through last week and is taking a break this week before moving onto campus.
Alexis says her experience with the Center is what has motivated her to become a teacher. She is determined to make the world a better place by teaching children to be kind, safe and not to judge a book by its cover. She has also learned the importance of making learning fun so that children stay engaged and focused.
Alexis often experienced an unstable home environment while she was growing up, and she struggled in high school. She is incredibly grateful to the whole staff of the Center for encouraging her to persist and to be her best self. Jean Casmir-Hill, the Center's Executive Director stated "Alexis has overcome many obstacles during her 18 years, and I know she will be an amazing teacher because of her past experiences. We are so proud of her!"
Jayla Johnson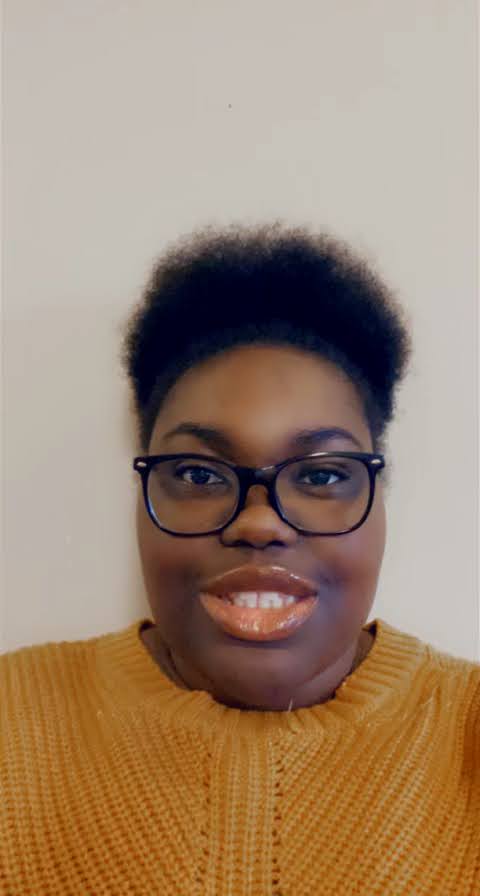 Jayla Johnson graduated from Charles A. Tindley Accelerated High School this past June. Jayla has been accepted to Hampton University in Virginia, where she plans to pursue a pre-medical degree.
Jayla considers herself to be a hard worker and has always refused to quit when faced with life challenges. She has been interested in the medical field since she was a child, when she would often watch medical shows on TV. It was seeing her grandmother struggle with medical issues that firmed up her desire to become a doctor. She wanted to understand everything she could about her grandmother's illnesses and treatment plans, and after her grandmother passed, she often wondered if more could have been done. She has decided she wants to work in pediatrics, to work with kids who cannot speak up for themselves.
Jayla has been committed to learning since kindergarten, having consistently been an honor roll student. She is in the high school band, having achieved first chair in clarinet and has served as band president her senior year. Jayla is very involved with The Sanctuary Church, where she has been a part of dance team, children's choir and youth praise team.
Jayla's band teacher, Brandon Barnett, states that Jayla is a very driven student and a passionate person who knows how to keep herself focused on the task at hand. Brandon is "100% grateful for her", for stepping up in the past year, to make sure the band had a game plan for starting back up after COVID-19 restrictions. Jayla was the leader Brandon needed when he experienced family losses and was unable to completely focus on the band. Jayla did not let him down.
Metro thanks Jean Casmir Hill with East Tenth UM Children and Youth Center and Rev. Michael Gant with Miracles and Blessings UMC for connecting these young women with the Brookside Scholarship opportunity. Join us in congratulating Alexis and Jayla. We look forward to watching their futures unfold!
_______________________________________________
2021 Miles for Metro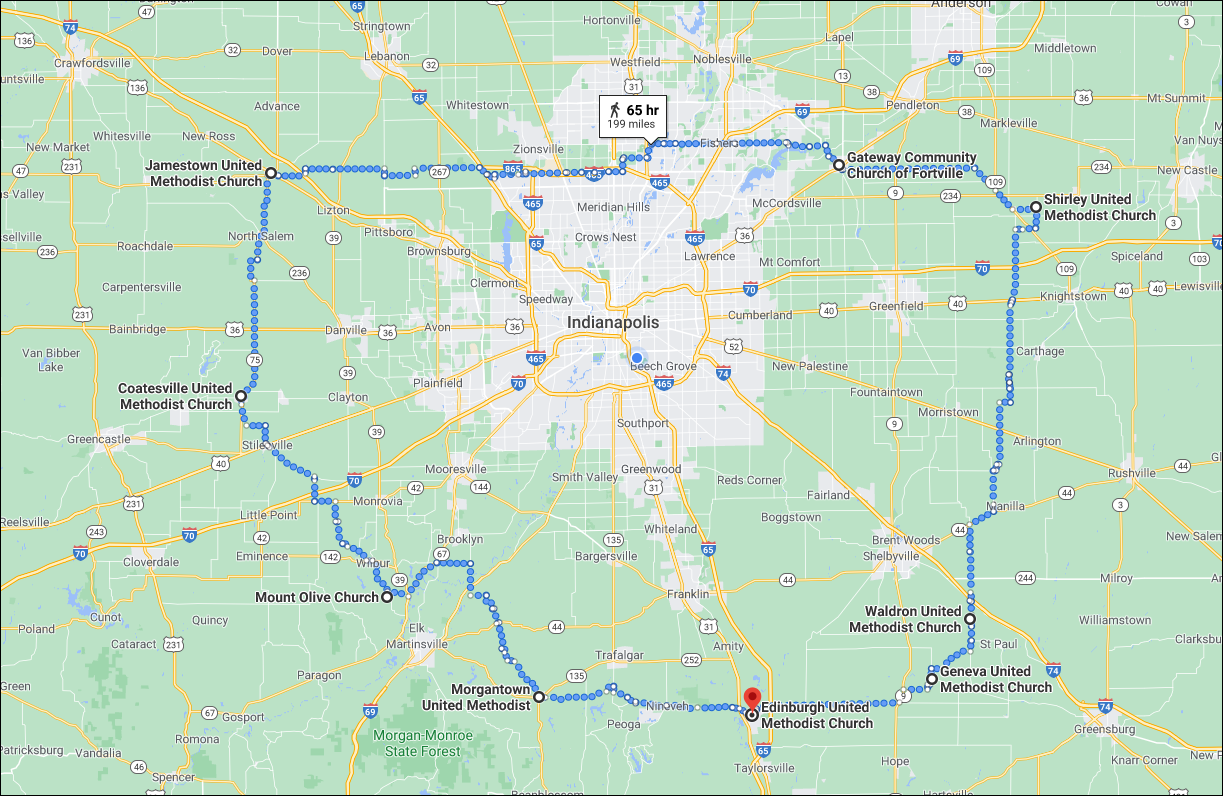 Did you know that the distance around the outer boundaries of the Central District is approximately 200 miles? According to Google MapsTM, it would take 65 hours to walk all the way around. If this was the Miles for Metro Challenge, it would be a little over 8 miles per day if spread over 8 days.
Of course, we are not challenging anyone to walk that far or for that long. We are challenging everyone who is able in the Central District to walk, run, hike, bike, swim, or log miles on a treadmill, elliptical machine or stationary bike, for as far and as long as you want, between August 30 and September 6.
Registration is $20/person, with children 12 and younger registering for free! Have a friendly competition amongst your family, your friends, your church members or your co-workers.
Click to sign up today and accept this challenge!
Note: if you have registered for a race or challenge using RaceSignup platform in the past, you can use your pre-existing account to sign up for this race.
We encourage you to also become a fundraiser and invite your personal network to join in the challenge and/or make a donation on your behalf. You will have the ability to create your own personal fundraiser link to share with folks in your circle to raise funds for Miles for Metro. If accumulating miles is not for you, you can still become a fundraiser without registering for the event.
You can also make a direct donation towards our goal. You can choose to make your donation anonymously, in support of an individual fundraiser, on behalf of yourself, or in honor or memory of someone special to you.
What is our goal? We envision repeating this challenge every year and hope to raise $100,000 by 2023, Metro's 100th Anniversary. In order to reach this ultimate goal, we are targeting to raise $33,000 through this year's challenge. So we need your help! Register, fundraise and/or donate! Get started today!
Top fundraisers and those recording the most miles by age categories will be recognized at the conclusion of the challenge.
All funds will go directly to growing Metro's Grants programs. Imagine how we might, together, impact children and youth and their families across Central Indiana. Will you accept this challenge?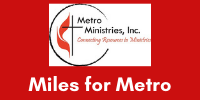 _______________________________________________