Spotlight: Ascent 121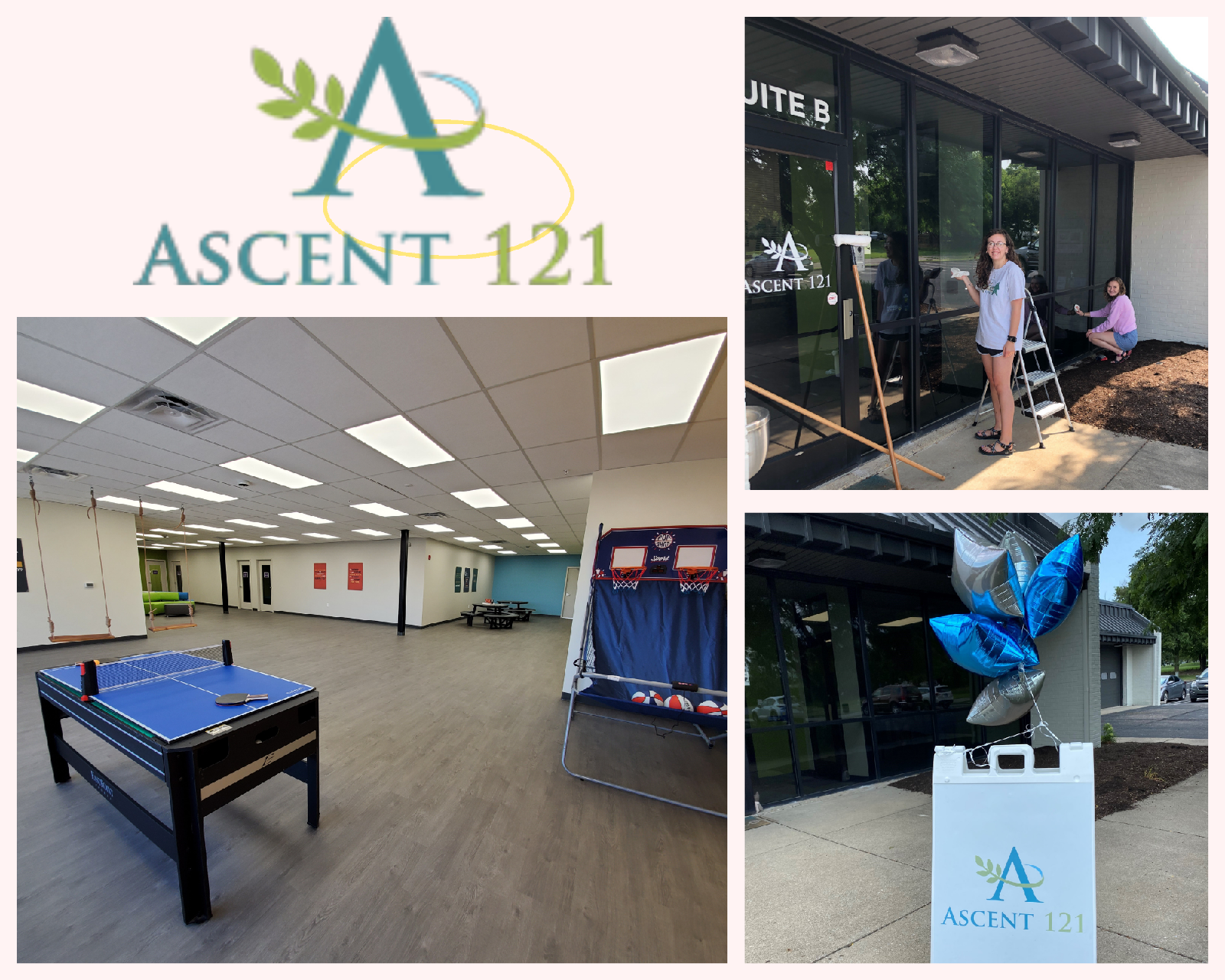 Have you heard of Ascent 121? This faith-based non-profit organization, that takes its name from Psalm 121, has been working with young people in Central Indiana since 2013. If you have not heard of them, it is likely because people do not often talk about sex trafficking in Indiana, especially sex trafficking of children, or about the service providers who work to heal and restore these children. Ascent 121 offers long-term trauma recovery for teen survivors of sex trafficking, providing a continuum of services to over a hundred Indiana teens and children each year.
Ascent 121 does not share stories or photographs of the young people served. Due to the level of trauma the kids have endured, it is very important to keep their anonymity protected and leave it to each child to tell their unique story, or not, as they choose. Over 150 kids were served in 2020, with 90% being teenage girls (average age 14-16), but with an increase in both the number of boys and number of younger children, as young as six, needing services.
The vast majority of kids served by the organization weren't kidnapped from their homes and sold into sex work by strangers, rather they were trafficked by a parent or other family member or by a trusted older boyfriend or girlfriend, or were a runaway then exploited by an adult who preyed on their vulnerability. Many of the kids have been trafficked repeatedly for weeks, months or even years, and some kids may not even be consciously aware that they have been/are being victimized.
There are very few service providers in Indiana that specialize in caring for kids who have been exploited and victimized by human traffickers. Ascent 121 is the only organization in Indiana that provides a full continuum of services, including in-depth assessment, community-based therapy, residential programming and case management. Referrals to Ascent 121 most often come from the Department of Child Services (DCS) or from local law enforcement. Ascent 121 continually collaborates with DCS, law enforcement and other organizations to ensure the youth have the support, expertise and care needed to deal with their trauma, to build trust in others and hope for their own futures.
In 2020 Ascent 121 began developing a Peer Mentoring Program, as it was apparent that the young people needed adults who could relate directly to their traumatic experiences. Metro Ministries is proud to have provided a 2021 grant towards Ascent 121's Peer Mentoring, with the funds being actively used to develop curriculum and onboarding procedures for mentors and life coaches.
Last month Ascent 121 moved into new space, after years of utilizing office space in various churches. The fully remodeled space includes therapy rooms, a sensory room, dance and fitness studio and a fully equipped kitchen being used to help build vocational skills. Metro congratulates them on their new space and their growing peer mentor program and says "Thank you!" for the critically important work they are doing for youth in Central Indiana. To learn more about their work and how to get involved, visit their website.
______________________________________________
Grant Deadline Is Next Monday!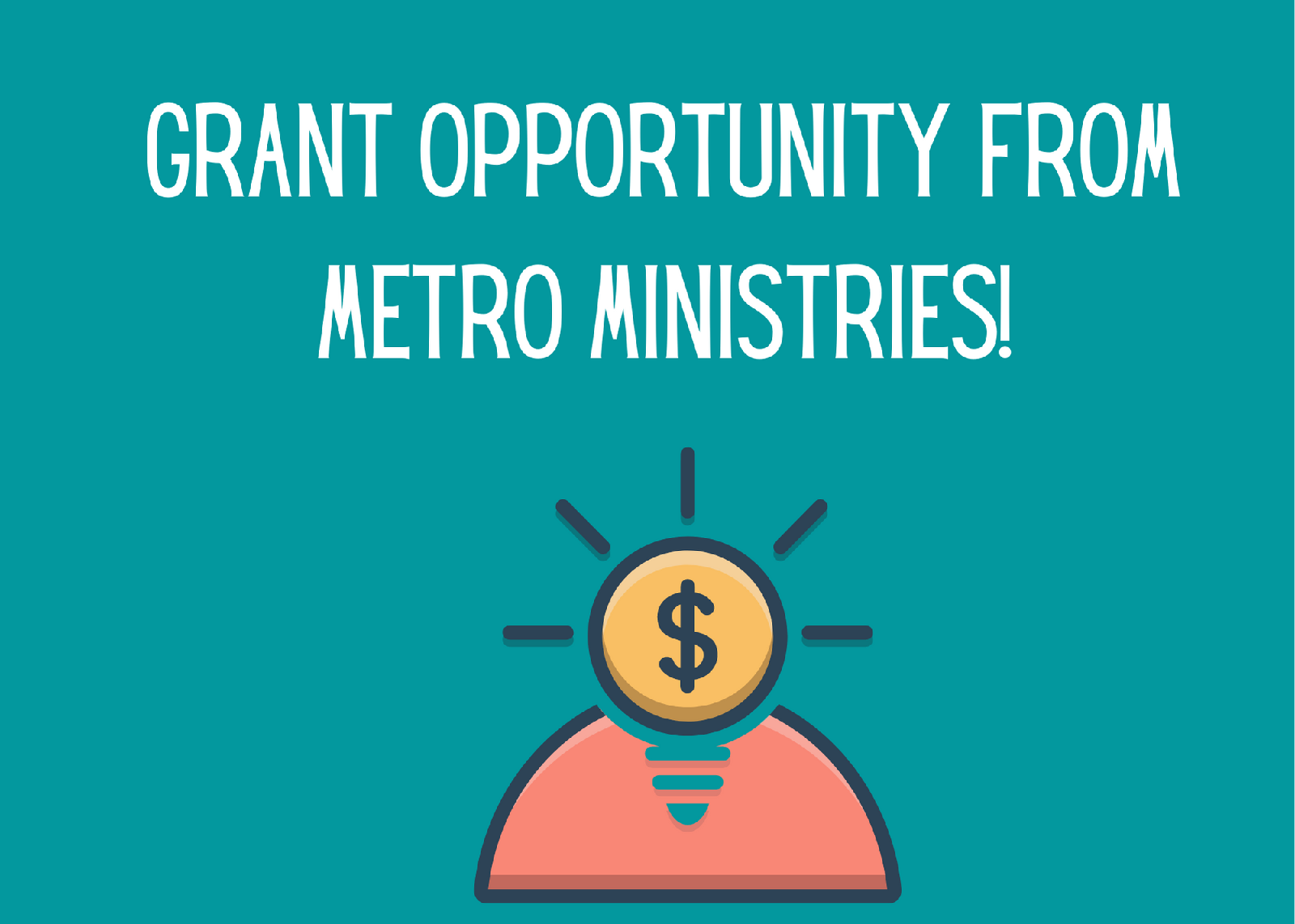 The deadline is August 8 at 11:59 pm! Metro Ministries invites all United Methodist Churches in the Central District to consider proposal submissions that demonstrate caring for children in meaningful and lasting ways. We are seeking proposals focused on children in or more of these areas:
Non-violence

Food insecurity

Education

Mental Health
Grants of up to $1,500 each will be awarded by the end of August.
Review all of the details on our website. Don't miss this opportunity to support children and youth in your community!
Churches are encouraged to collaborate on their proposals within their own church and/or with other churches, schools or organizations in their respective communities.
Reach out to Tina McAninch with any questions you have, at metrodirector1923@gmail.com or (317) 452-4786.
_______________________________________________
2021 Miles for Metro Challenge!
Have you signed up for Miles for Metro yet? If not, won't you join in this FUNdraiser?
The week leading up to and including Labor Day - August 30 thru September 6 - Metro challenges you to walk, run, bike or swim. Or log miles on a treadmill, elliptical machine, stationary bike, or even convert your daily steps to miles.
Registration is $20/person, with children 12 and younger registering for free! Have a friendly competition amongst your family and friends. Who can log the most miles in 8 days? Click to sign up today and accept this challenge!
Note: if you have registered for a race or challenge using RaceSignup platform in the past, you can use your pre-existing account to sign up for this race.
We encourage you to also become a fundraiser and invite your friends and families to join in the challenge and/or make a donation on your behalf. You will have the ability to create your own personal fundraiser link to share with folks in your circle to raise funds for Miles for Metro. If accumulating miles is not for you, you can still become a fundraiser without registering for the event.
You can also make a direct donation towards our goal. Make your donation anonymously, on behalf of a fundraiser or in honor or memory of someone special to you.
What is our goal? We envision repeating this challenge every year and hope to raise $100,000 by 2023, Metro's 100th Anniversary. In order to reach this ultimate goal, we are targeting to raise $33,000 through this year's challenge. So we need your help! Register, fundraise and/or donate! Get started today!
Top fundraisers and those recording the most miles by age categories will be recognized at the conclusion of the challenge.
All funds will go directly to growing Metro's Grants programs. Imagine how we might, together, impact children and youth and their families across Central Indiana. Will you accept this challenge?
_______________________________________________