Dear Ride Illinois,
Thanks for your interest in Ride Illinois and our statewide, nonprofit bike advocacy work. Together, we're making Illinois better through biking! Our monthly e-newsletters contain relevant, useful information and stories about biking for recreation and transportation in Illinois. We hope you enjoy this month's e-newsletter.
Did you know that you can easily check your membership status and giving history by clicking here? We hope you enjoy this new feature of our membership portal!
Education Materials Available in Spanish

Ride Illinois' education materials are now available in Spanish! In addition to the free, online Spanish BikeSafetyQuiz, our BikeSafetyQuiz info cards and Bike Law Wallet Cards will be used to reach the 17% of Illinois residents who speak Spanish.
Contact us at info@rideillinois.org to request any of our education materials.
Membership Drive Raffle Winners
New Ride Illinois Corporate Member
Ride Illinois Safely
Regional Action Teams Update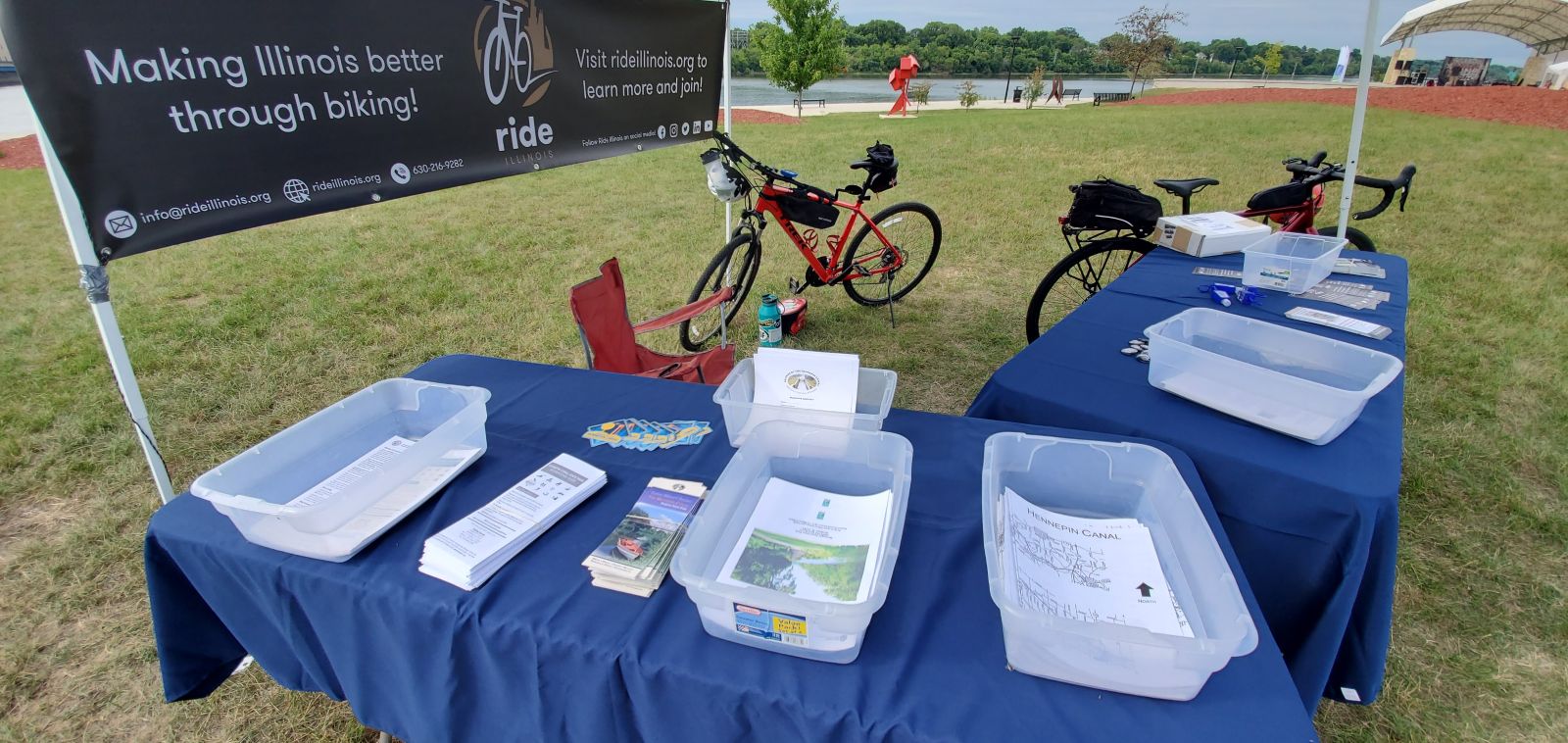 Photo credit: Jason Schneider
Our Regional Action Team volunteers have been out and about this summer! From Food Truck Fridays in Sterling to community bike rides in Niles to the Ride with D45 in Villa Park, friendly RAT volunteers have been sharing their love of cycling around the state.
The time and energy that volunteers offer help to expand Ride Illinois' reach and bring the benefits of riding a bike to the community level. To learn more about our Regional Action Teams and sign up as a volunteer, visit rideillinois.org/advocacy/regional-action-teams.
Advocacy in Action in Huntley
2021 Let's Ride, Illinois!
Ride Illinois
Making Illinois Better Through Biking!