Anniversary Celebration Highlights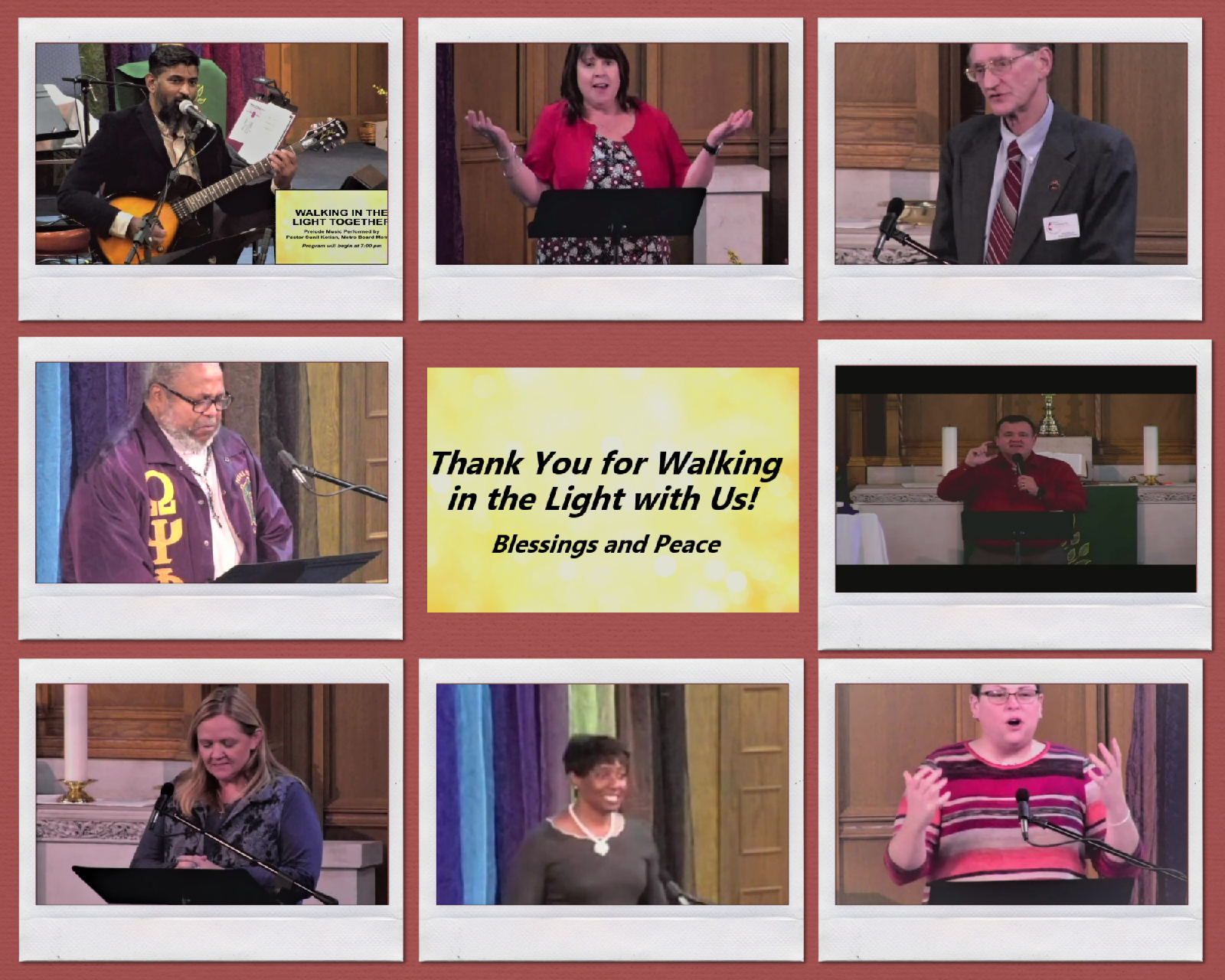 I hope you were able to join us last Thursday evening, as we celebrated via Livestream, Metro Ministries, Inc.'s 98th anniversary. We celebrated Walking in the Light Together for over 90 minutes by: enjoying beautiful prelude music by Pastor Sunil Kotian and sharing stories of impact from several 2021 grant recipients.
We imagined ourselves as pilgrims walking alongside Rev. Dr. Jeremiah Gibbs, enjoyed moments of prayer from Rev. Michael Gant and Rev. Dr. Jenothy Irvine and smiled at and laughed with children from All God's Children Preschool and Pittsboro UMC Preschool.
We heard words of appreciation for all of Metro's board members, particularly for Tom Shryock, Metro's outgoing Board President, and we listened to Tom's words on what Metro has meant to him for the past 11 years.
We watched a slideshow of the year's grant recipients as we listened to "This Is Our Call" by Rev. Joe Johnson. We heard words of gratitude from Amy Sell for our hosts at Grace United Methodist Church, for our event sponsors and for all of our donors. We shared the names of those honored and remembered through generous tribute gifts to Metro, and we heard from Rev. Dr. Aleze Fulbright the big announcements of this year's Missioners of the Year (see next article).
While we were not together in person, it is my hope that everyone who watched from home felt connected through the various elements of the program. We are so grateful for everyone who joined us. If you were not able to join us last week, I invite you to watch the recording when you have a chance. You can access HERE anytime.
As we now turn to wrapping up these last weeks of 2021, we are also looking forward to making new connections and building new relationships in 2022. We hope you will continue to walk alongside us, as we close out Metro's first century next year.
_______________________________________________
Metro's 2021 Missioners of the Year
Several weeks ago, we asked you all for nominations of individuals, churches and organizations, that you felt met the criteria for Missioners of the Year. You responded with great nominations, making our job of choosing recipients a difficult one. We are sure though, these folks are very much worthy of this recognition.
Sandy and Todd Frauhiger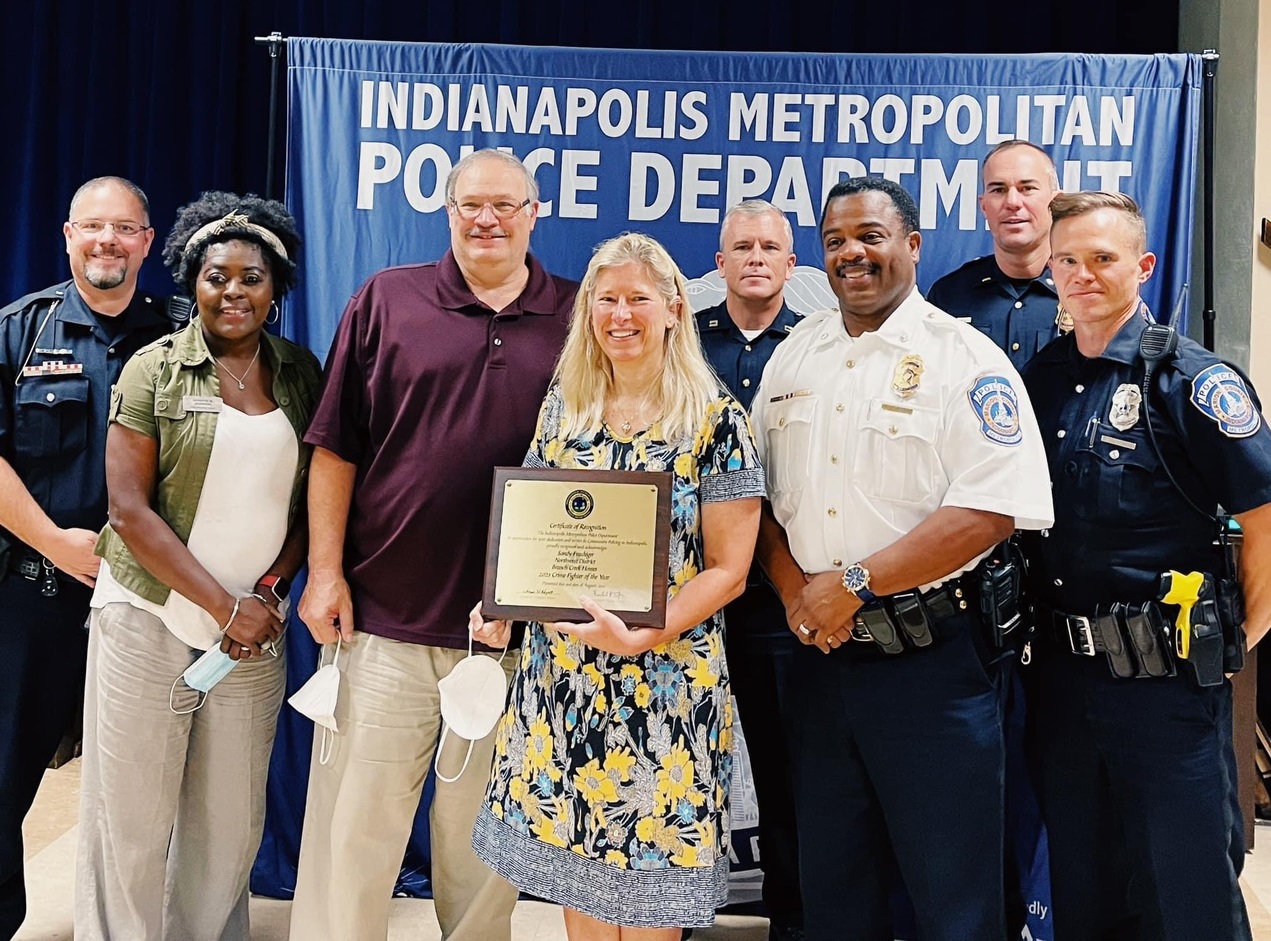 Sandy and Todd Frauhiger are faithful members of Bethel UMC, where they are active Commissions members and Youth Group leaders. Sandy and Tood were instrumental in launching a new outreach ministry this year, Bethel's Sweet Cheeks Diaper Pantry. They envisioned this as an outreach opportunity to the Pike community and a way to enhance ministry activity with Bethel Early Childhood Academy (BECA).
Sandy and Todd sought to partner with Indiana Diaper Bank and were approved to receive monthly allotments of diapers. They also applied for and received a grant from the Indiana Conference Diversity, Mission and Justice Ministries and responded to Metro's callout for Expressions of Interest earlier this year, receiving funding from the anonymous Family Foundation who partnered with Metro this year.
Sandy and Todd's contributions to the pantry have not let up for a minute since the program launched, as one or both of them can be seen unloading diapers from Indiana Diaper Bank each month and then again at each pantry giveaway. Their focus on this new initiative has not diverted them from continuing to work tirelessly keeping Bethel's food pantry stocked, nor has it interrupted their service to Children's Moments, Giving Sunday sermons and leadership and participation in Bible studies. Sandy and Todd Frauhiger are shining examples of God's servants.
Shared Blessings Community Food Pantry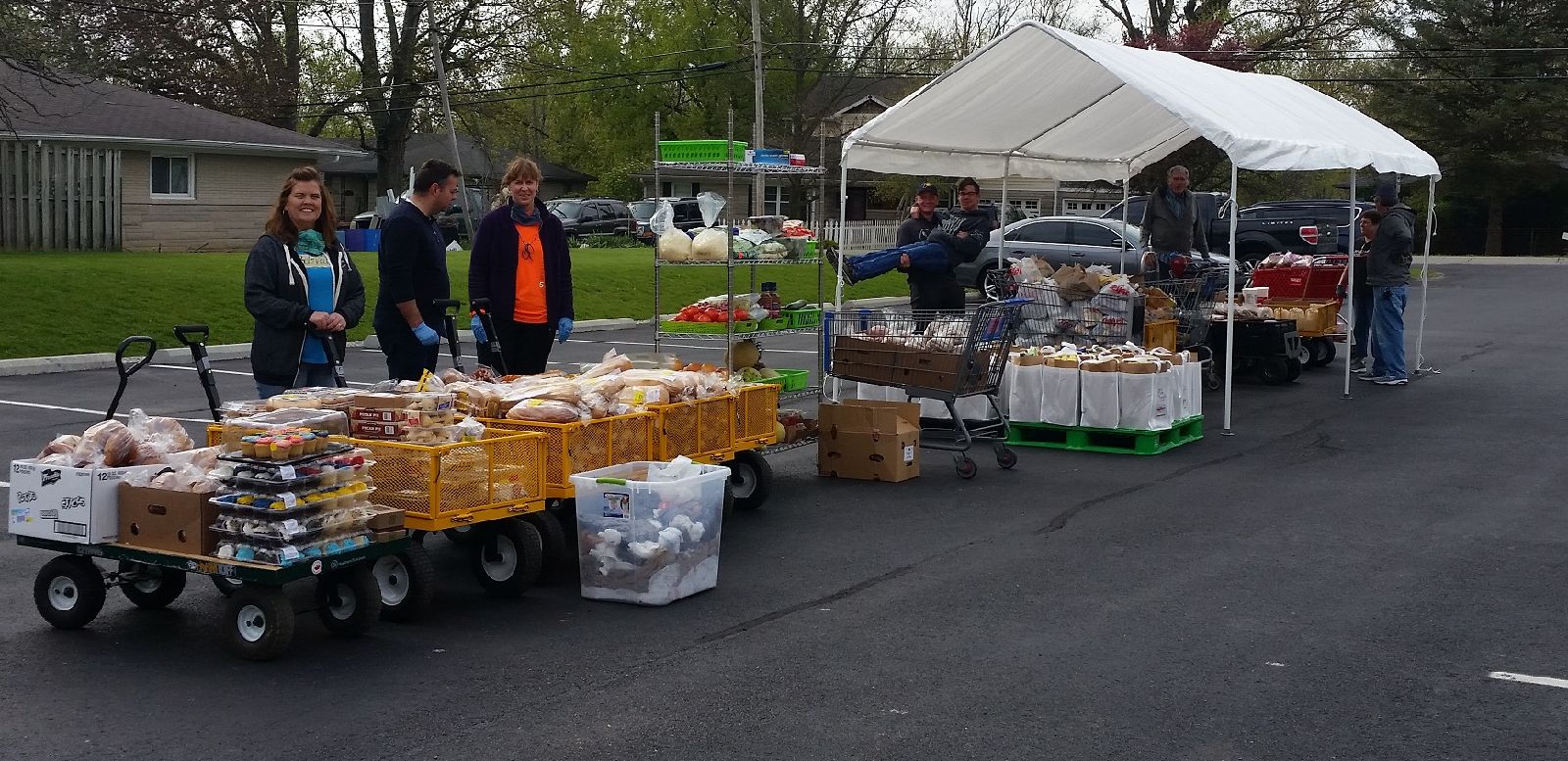 Shared Blessings Food Pantry has been in operation out of Danville UMC for 15 years. What began as a small pantry out of a closet serving two to three families a week, has grown to serving over 4,600 families in 2020. No longer operating out of a closet, rather the pantry has spacious and open area in Danville UMC's lower level.
The pantry is a collaboration with several churches, businesses and individuals in Hendricks county and serves anyone in the county in need of food. The pantry is a member of the Hendricks County Food Pantry Coalition, an organization that works to maximize the positive impact of all of the food pantries in the county.
Diane DeMontelle is the pantry director who recruits and oversees upwards of 100 volunteers in any given month. Volunteers come from across the community and beyond, including DePauw University campus where Diane's daughter attends. While operations had to change in 2020 from a shopping experience to a drive-through model due to the pandemic, Diane and her army of volunteers pivoted without missing a beat.
Last winter on a Saturday, temperatures were very low and there was a heavy snow. Several regular shoppers called that day, concerned the pantry would be closed. Instead, volunteers brought in portable space heaters that heated up the outdoor area, and extension lights were placed to light up the entire parking area. Nearly eighty families came through the pantry line that evening, while sixty volunteers braved the weather to make sure the families got what they needed. So many volunteers showed up, not in spite of the weather conditions, rather because of the severe weather conditions. They knew the pantry's services were needed more than ever.
Metro Ministries is pleased to congratulate Sandy and Todd Frauhiger as this year's Individual Missioners of the Year and Shared Blessings Community Food Pantry as this year's Missioner of the Year organization.
_______________________________________________