If you're having trouble viewing this email, you can see it online.
News & Events for Health Empowerment // December 28, 2021
The start of a new year is a time for reflection, resolution, and new beginnings. As we continue to navigate the challenges of the pandemic, fortifying our health with whole plant foods offers a practical way to move into a healthy and hopeful 2022. Take stock of how you can diversify your plate of plants, resolve to eat more greens, or support a friend or family member by making a gentle introduction to a whole food, plant-based lifestyle. Wherever you are on your path to better health, our community is here to empower you with the knowledge, tools, and resources you need to make it happen.
Cheers to your best health for 2022 and beyond!

| | | |
| --- | --- | --- |
| We're getting ready to welcome the Esselstyn family back for weekly educational events in February with our partners at Marlene Meyerson JCC Manhattan. To prepare, spend the next few weeks digging into our Plant Powered Book Club selection for January: Dr. Caldwell Esselstyn, Jr.'s revolutionary book, Prevent and Reverse Heart Disease. Based on his twenty-year nutritional study, Dr. Esselstyn illustrates that low fat, plant-powered nutrition can not only prevent the progression of heart disease but also reverse the effects of our nation's #1 cause of death. | | |
"After three or four months, Don Felton's chest pain eased. He no longer had to sleep propped up by pillows to ease the angina, which had been much worse when he lay down flat. And about seven months after he started the program, he mentioned that he had been so focused on his heart that he had forgotten to tell me about his leg: he was now able to walk across the skyway to my office without stopping -- without a single stab of pain. I immediately sent him to the vascular laboratory for another pulse volume test, which showed that the flow of blood in the artery that had been blocked was back to normal." (p. 47)

Join our discussion, led by Lynn Diamond, PPMNY Associate Network Director, together with Judy Zerden, PPMNY Cardiovascular Health & Westchester Organizer, and Jim Spellos, PPMNY Network Technology Advisor, who both credit whole food, plant-based nutrition in their recovery from heart-related conditions.


Committing to a plant-based lifestyle may seem daunting, but having community support can be a game-changer. Our 21-Day Plant Powered Jumpstart, launching in late January, is your chance to experiment with dietary change with the support of our nutrition experts, culinary educators, and peer mentors.


Orientation Session: Wednesday, January 26, 7:00 - 8:30 PM ET
Jumpstart Sessions: Sundays, January 30 - February 27,
educational sessions beginning at 3:00 PM ET
Group Mentorship Meetings: Wednesdays or Thursdays from ​February 2 - 24


Registration will be open through Friday, January 21, 2022.


Program fee ranges from $50 - $250. Choose the fee that fits your budget.
Full scholarships are available to anyone age 50+ for whom these fees are prohibitive, thanks to a grant from the NextFifty Initiative – inquire at jumpstart@ppmny.org.




Do you have great design sense and want to be part of a dynamic marketing team? PPMNY is hiring a part-time Network Design & Media Associate to develop our visual presence online and in print, and to support our media engagement through traditional and social media channels. Learn more about the role and apply here.

Only 3 days remain to meet our matching goal of $50,000! Each $1 is worth $2 to PPMNY thanks to our generous anonymous donor. Donate by December 31st to double your impact and strengthen our health empowerment movement!

If your employer provides a corporate match, you can now find PPMNY on Benevity.

| | |
| --- | --- |
| Perfect for picking up fresh produce and pantry staples, our new cotton tote bag is available in English and Spanish. Visit our online store for totes, tees, and sweatshirts. | |
Please note: items are printed on-demand to save PPMNY from purchasing inventory in advance. Printing plus shipping time is approximately 8-14 days.



Subscribe to our YouTube channel for newly uploaded videos of past events.
All times below are Eastern Time.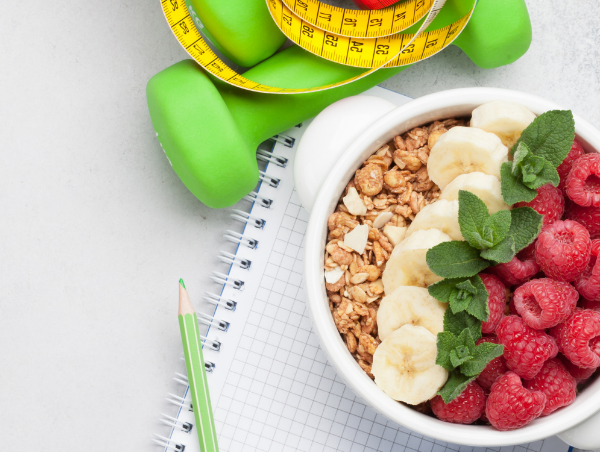 New Year's Fitness Fair
Sunday, January 2, 10:00 AM - 4:00 PM
Online & In-Person, Manhattan
Presented together with Marlene Meyerson JCC Manhattan

with Michael Klaper, MD; Sapana Shah, MD; Chef Jillian Mariscal;

and Chef Carole Levy

FREE -
register here
Begin 2022 with a powerful day of plant-based lifestyle learning! A part of the Marlene Meyerson JCC Manhattan New Year's Fitness Fair, our virtual plant-based nutrition track includes:
11:00 AM - A New Year's Revolution with Plant-Powered Nutrition with Sapana Shah, MD, MPH, NYU Grossman School of Medicine & Bellevue Hospital

12:00 PM - Food as Medicine for Reclaiming a Healthy Weight with Michael Klaper, MD, Moving Medicine Forward

1:00 PM - Meals to Power Your Health with Jillian Mariscal, PPMNY Culinary Educator

2:00 PM - Getting Organized to Eat Healthy with Carole Levy, PPMNY Culinary Educator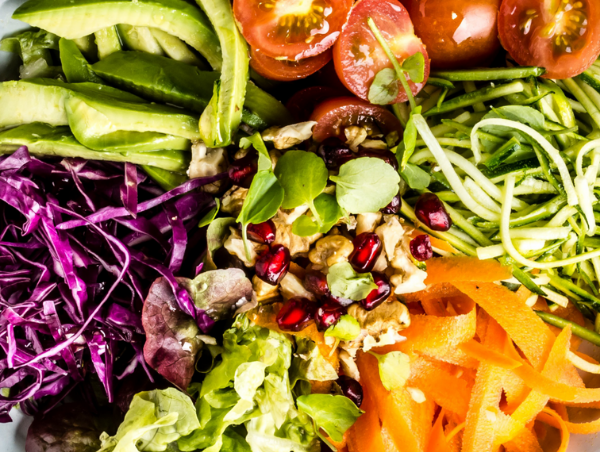 Get Started with Whole Food, Plant Based Nutrition
Tuesday, January 4, 7:00 - 8:30 PM - Online
Suggested donation -
register here
If you're new to whole food, plant-based nutrition, start here! Led by Gail Mayer, MS, RD, CDN, PPMNY Nutrition Educator, and Chef Brandy Cochrane, PPMNY Culinary Educator, this session will give you a foundation of knowledge and practical next steps to get started on your path to a plant-based lifestyle.
Support PPMNY when you shop on Amazon!
Amazon will send a small percentage of all your purchases to PPMNY when you're shopping at smile.amazon.com. Select "Plant Powered Metro New York, Inc." from the list of charities here.
Our mailing address: Plant Powered Metro New York, PO Box 20771, New York NY 10025

Plant Powered Metro New York empowers people to find better health and overcome chronic disease through whole food, plant-based nutrition. We offer evidence-based education, resources, and support to create community and inspire change throughout the New York metropolitan area.
Questions? Email us at info@ppmny.org.