If you're having trouble viewing this email, you can see it online.
News & Events for Health Empowerment // November 18, 2021


Our Giving Tuesday celebration will knock your plant-loving socks off! Leaders in the field of whole food, plant-based nutrition and people like you are joining us from near and far to offer their insights, dynamic cooking demos, and inspiring personal stories to bring tremendous perspective and fun to our Plantathon livestream.

12:00 PM

Mystery guest; Decolonizing Food with

Eloisa Trinidad

, Chilis on Wheels

1:00 PM

Eating to Heal Us and Our Planet with Ocean Robbins, Food Revolution Network; Crave This? Try That! with Chef Brandy Cochrane

2:00 PM

Hora Hispana con los voluntarios de la comunidad Latinx de PPMNY y la Dra. Ana Negron

3:00 PM

Plant Powered Cook-Off with Chef AJ and Chef Carole Levy

4:00 PM

Catching Up With the Campbells with Nelson Campbell, PlantPure Communities, LeAnne Campbell, T. Colin Campbell Center for Nutrition Studies, and The China Study co-author Thomas Campbell, MD; demo by Kim Campbell, PlantPure Nation

5:00 PM

Smoothies Don't Suck! with David Dunaief, MD, and the Hands of Joy with Alona Pulde, MD

6:00 PM

Plant Powered Cook-Off with mother-daughter duo Ann and Jane Esselstyn, The Esselstyn Foundation; Ditching Dairy with Dotsie Bausch

7:00 PM

Live Q&A with

Michael Greger, MD

Thanks to our Plantathon sponsors!
| | | |
| --- | --- | --- |
| | | |
There's still time to sponsor! Ask us how.




Our 21-Day Plant Powered Jumpstart came to a close this week, but it's just the beginning of healthy plant-based living for our 70 participants!
Here's what a few of our graduates had to say about their first 21 days of eating whole plant foods:
"I cannot say enough about how well the Jumpstart program was run and how supported I felt to transition to a WFPB diet. Not only was it a lot easier than I expected, but I found a lot of joy and so much delicious flavor in the recipes I tried. In just three weeks, I lost twelve pounds and have physically felt better than I have in a very long time, especially as I've struggled with debilitating long Covid symptoms for over a year and a half."

- Nicole

"I was feeling very fatigued before, and now I have more energy and just feel great and so light overall."

- Laura

"I've become so much more aware of what I am eating. Never paid attention before."

- Kathirvel

"I am wonderfully grateful to each and every one of you. YOU are truly changing the WORLD, one fork bite at a time.... I feel love and extreme gratitude."

- Wanda

"I am off my cholesterol medicine and blood pressure meds."

- Randi
We're inspired by the huge effort they all made to improve their health. Check out a few of the plant-powered dishes our jumpstarters prepared over the past few weeks!
Finally, thank you to our tremendous team of volunteers and staff who made the jumpstart possible:

Medical Partners
David Dunaief, MD
Suzanne Reuter, RPAC, DipACLM
Aisha Smith, AGPCNP-BC

SUNY Downstate Researchers
Ayanna Besson, MPH
Jennifer De Los Santos

PPMNY Culinary Educators
Brandy Cochrane
Jillian Mariscal

PPMNY Lifestyle
Mentors
Denise Bassin
Mitch Castell
Jade Edwards
Karen Gloegger


Seth Hoffman
Sherry Jarrett
Robert Klein
Melinda Mann, MD
Danielle Medina
Bryant Meythaler
Dany Nelson
Lori Pitkowsky
Enrica Sacca
Wendy Sax
Jeff Schrager, MD
Susan Shockett
Kim Siansky
Magda Slawecka
Pamela Trester
Jillian Valpey

PPMNY Jumpstart Team & Support Staff
Lianna Levine Reisner
Britt van de Poel
Sherry Jarrett
Lynn Diamond
Bryan Barrett
Jim Spellos
Hope Escobedo Ansanelli
Holly Hatfield-Patel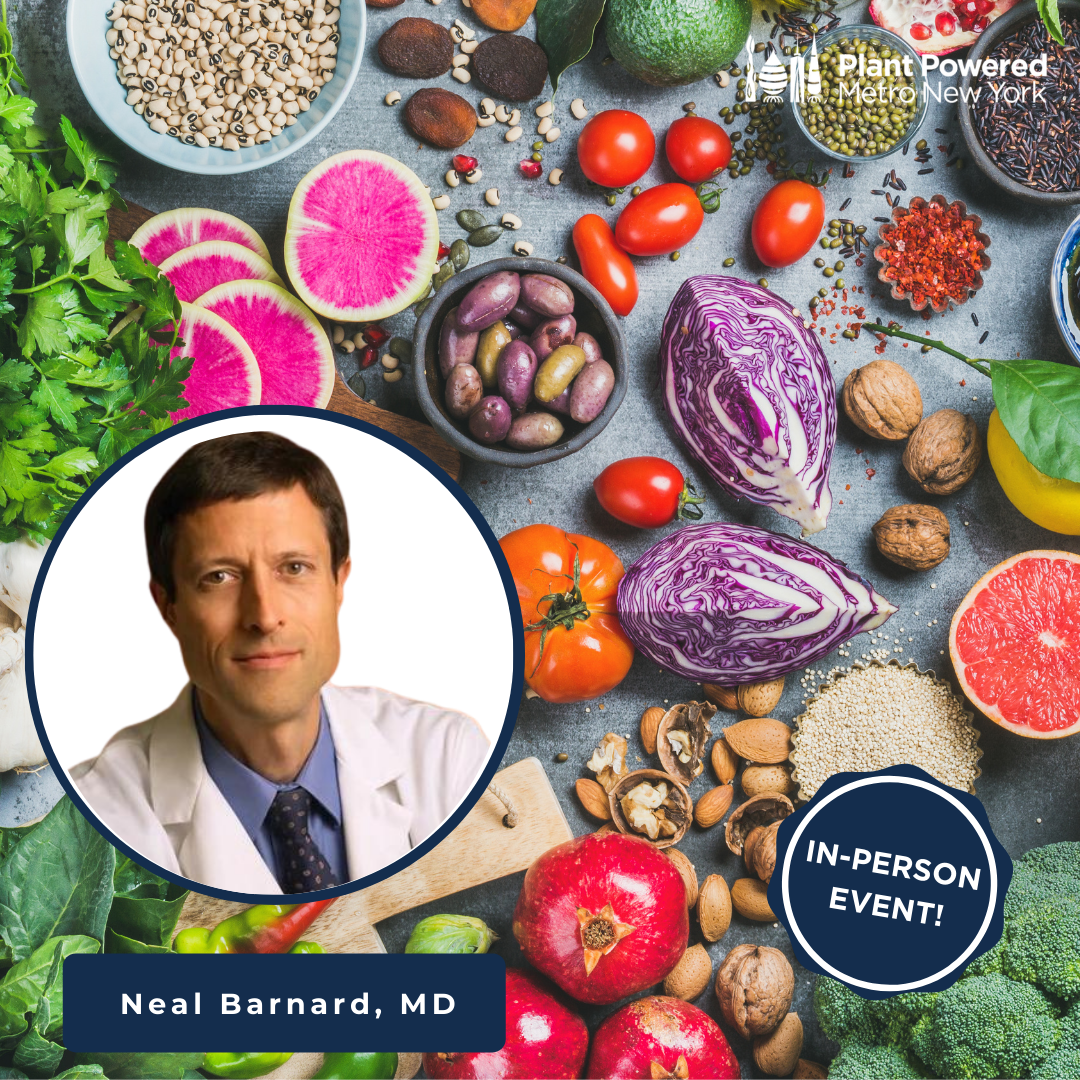 Next month, Neal Barnard, MD, president of the Physicians Committee for Responsible Medicine and Adjunct Professor of Medicine at the George Washington University School of Medicine will join us in-person at the Marlene Meyerson JCC Manhattan to explore the vital role of nutrition in brain health. He'll discuss what the science shows us are helpful versus harmful foods and how other lifestyle factors, including sleep and exercise, contribute to our cognitive health and influence our risk of Alzheimer's disease.

Power Foods for the Brain
with Neal Barnard, MD
Presented together with Marlene Meyerson JCC Manhattan
Monday, December 6, 6:30 - 8:00 PM - In-Person, Manhattan
$25 fee, use PLANT5 code at checkout for $5 off
register here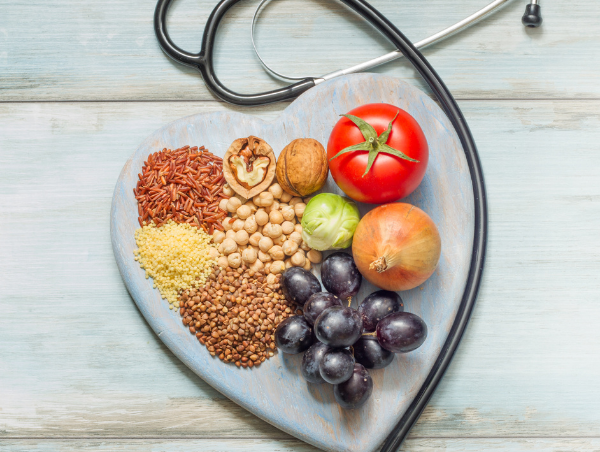 | | | |
| --- | --- | --- |
| On Sunday, Chef Carole Levy, PPMNY Culinary Educator, prepared a spread of delicious Thanksgiving dishes. Watch the replay. | | Last night, Craig Zalvan, MD, PPMNY Medical Advisor, shared how a predominantly plant-based diet can improve symptoms and even reverse reflux diseases. Listen here. |

Our friends at SUNY Downstate Health Sciences University are conducting a study to learn how technology can be used to help individuals at risk for stroke. As a participant, you'll be asked to share information via a survey about your current use of technology and your interest in using mobile apps to manage your health.
Eligible respondents must:
✅ Reside in the following neighborhoods: East Flatbush, Brownsville, East New York/Starrett City, Bedford-Stuyvesant, Brower Park/Crown Heights, Flatlands/Canarsie, Prospect Heights, Marine Park, Stuyvesant Heights, Bergen Beach, Spring Creek AND
✅ Be at high risk for stroke AND
✅. Self-identify as Black, African American, or Afro-Caribbean AND
✅. Be 18 years or over
If you're interested in participating, email Claire Nurse, SUNY Downstate Health Sciences University Research Assistant, at Claire.nurse@downstate.edu to learn more.




Now you can support PPMNY when you shop on Amazon!
Amazon will send a small percentage of all your purchases to PPMNY when you're shopping at
smile.amazon.com
. Select "Plant Powered Metro New York, Inc." from the list of charities
here
.

Our mailing address: Plant Powered Metro New York, PO Box 20771, New York NY 10025

Plant Powered Metro New York empowers people to find better health and overcome chronic disease through whole food, plant-based nutrition. We offer evidence-based education, resources, and support to create community and inspire change throughout the New York metropolitan area.
Questions? Email us at info@ppmny.org.