Dear Friend,
This year, we celebrate our 40th Anniversary! Each year has brought its successes and challenges. Through it all, God has ministered amidst adventures and service. Despite the ongoing difficulties of the pandemic, we provided over 50% of our normal programs due to the generosity of donors like you. We guided home repair projects, backpacking trips, adventure camps, and volunteer groups with partner agencies. As you read stories of the 2021 season, please consider donating to AdventureServe as we enter our 5th decade of ministry!
Summer Home Repair Stories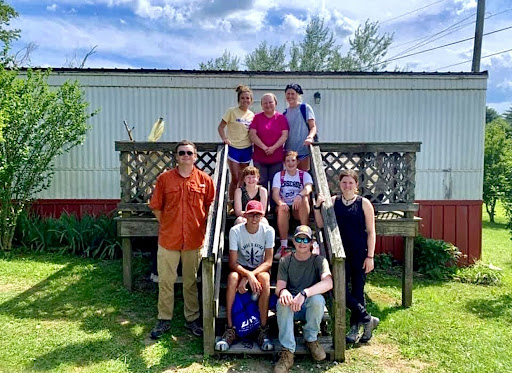 In addition to many custom outdoor and outreach programs, we led 12 youth groups in multi-day home repair, mystery trip, and wilderness programs. The home repair program completed 15 projects in 3 counties. All homeowner clients were in need due to advancing age, loss of a spouse, disabilities, and/or poverty.
"One really impactful moment was at Tom's site in Rockcastle County," reports Home Repair Manager Cameron Curran. "His home was rotting and molding from flood damage. His son helped out when he could, but there was still much to do, so Tom was in desperate need. Seeing the look on his face at the end of our project was priceless, he was blown away with gratitude." Another highpoint for Cameron was serving with a returning group in McCreary County. "I had led this same group in previous years so I saw how much they had grown in maturity and service. In the past, they started out really timid and now I watched them lead confidently at the worksite on the very first day!" Cameron continues, "God blessed our service through partnerships with other organizations. Both Christian Appalachian Project and Hills and Hollers referred more homeowners in need. What we do is about serving God and helping others in need, it doesn't matter who does the projects, just that those people get help."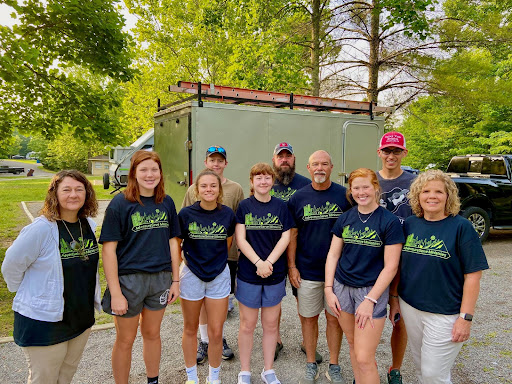 As COVID limited travel and overnight group lodging in 2020, we have organized one-day service projects year-round to address local needs through "Community Serve Days." In April, we organized a Community Serve Day to address needs after devastating flooding in Jessamine County. With Asbury University students, we hauled a dozen truckloads of water-damaged items from a resident's home along the river! Yet, Bob, the homeowner, still had the overwhelming task of renovation. So in June, we returned to continue the work with North Clinton Church youth of Wauseon, Ohio.
Bob, who is retired, lives on a small farm along the Kentucky River. That spring, the flood waters had risen above his property gate, reaching his second floor. In addition, his horses were stuck in the field, afraid to swim the high waters surrounding them. At night, the temperature dropped to 23 degrees as Bob and his neighbor worked to lure the horses to safety. Ever since that harrowing night, Bob has been trying to restore his property to its original state. Our summer volunteers from North Clinton were able to replace the flooring, remove and restore the kitchen cabinets, and apply odor-blocking paint!
Making the Best Use of our Camp Facilities
We are so grateful to Columbia UMC of Tennessee who spent a week improving our camp! This well-organized missions team of almost 50 people included participants from 7 to 70 years old! They re-roofed our Worship Pavilion, installed new siding on our Camp Kitchen, created a new meeting room in King Hall, and beautifully renovated our Fire Circle! These improvements have provided better spaces to hold programs like our Adventure Day Camp where kids had an absolute blast! On the last day of camp, the kids cooked a meal for their family members at the Fire Circle while two community members played bluegrass music! This fall, we continue such engaging activities through the after-school Adventure Club. Attendance has more than doubled with almost 30 kids getting outside to follow their curiosity and learn new skills! Throughout the year, we have partnered with Revive Life House and A.R.R.O.W, two substance abuse recovery programs, to do service projects and hold meetings on the camp. In total, our camp facility has hosted over 800 people for AdventureServe programming, lodging, weddings, group retreats, and special events in 2021! Due to the steady growth of facility use, our board is creating a Master Plan for a future retreat center. We invite you to help in this effort!
Grants Awarded and Successful Fundraising Events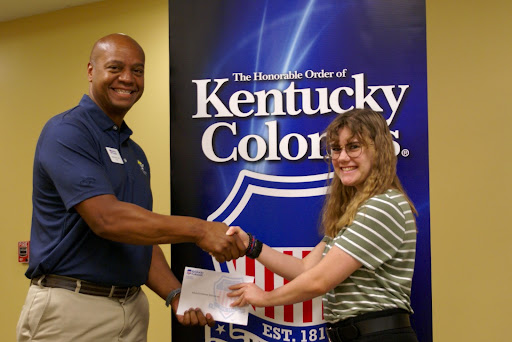 We received support from the Honorable Order of Kentucky Colonels, Lowe's, and two fundraising events. We were awarded a $15,000 grant from the Kentucky Colonels to renovate restrooms in our King Hall lodging facility! This will be a great improvement for the appearance and functionality of our facilities. The entire project will cost more than we were awarded and we are seeking additional donations towards a grant match. We also received a $1,000 gift card from Lowe's through the Reframe Association to serve residents in need. At the Taste of Jessamine fundraising auction dinner sponsored by First Southern National Bank, we raised almost $10,000! The fall Golf Scramble provided close to $12,000! In addition, we have received so many donations from individual donors and each year we have more monthly givers! If you have supported AdventureServe, thank you so much. We value your partnership and are dependent upon it to continue our ministry! This winter we are participating in the Bluegrass Community Foundation's Good Giving Challenge. Stay tuned on our social media pages to find out how to contribute to this virtual fundraising event!
AdventureServe Ministry Celebrates 40 Years!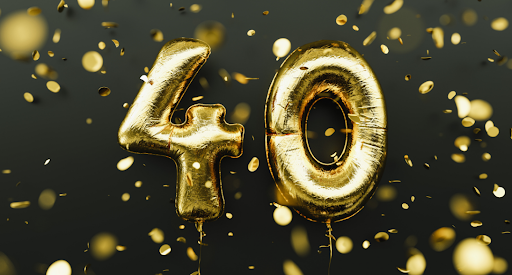 There are so many stories of God's providence that trace back to 1981 when John and Jan Bell founded Confrontation Point Wilderness Adventures in Altamont, Tennessee -- later to be known as Confrontation Point Ministries and then AdventureServe Ministries. God has done amazing things for us & through us. We rejoice in the fruit produced in countless lives!
In this benchmark year, we are experiencing change within our organization as well. After 13 years as Executive Director, I have felt led to pass the position to a new person. It has been a difficult decision as I continue to love the work and the people involved. I plan to be active in the ministry, especially to help in the transition of leadership in this next year. Please pray for our board as they discern the right candidate and for our ministry as a whole. We are reminded that everything belongs to God and are excited to see how He continues to use AdventureServe Ministries to impact lives.
Thank you,