Happy New Year!
Leadership Medina County is looking for the next class. Know someone who might be a good fit? Refer a candidate to us by sending our team an email. Better yet, you can bring them to one of our Program Preview Parties all around Medina County where they can learn about the programs, application processes, and talk with alumni from each of the programs.
This week only alumni are invited to register first for:
Leading and Leveraging Diversity, Equity, and Inclusion
Sponsored by Critchfield, Critchfield & Johnston
February 25, 2022
8:00 a.m. – 4:00 p.m.
Blair Conference Center
9079 Leroy Rd, Westfield Center
Tickets: $119.00
Meet Kevin Clayton, Cleveland Cavaliers VP of Diversity, Inclusion & Engagement. Kevin leads the strategy, program planning and execution for diversity and inclusion initiatives to strengthen and expand the Cleveland Cavaliers efforts to maintain a robust, welcoming and inclusive workplace culture.
Session objectives:
- Explore the many dimensions of diversity beyond just race & gender.
- Get expert advice on how you can advance diversity and inclusion efforts in your organization.
- Make a plan for a winning diversity, equity, and inclusion action plan.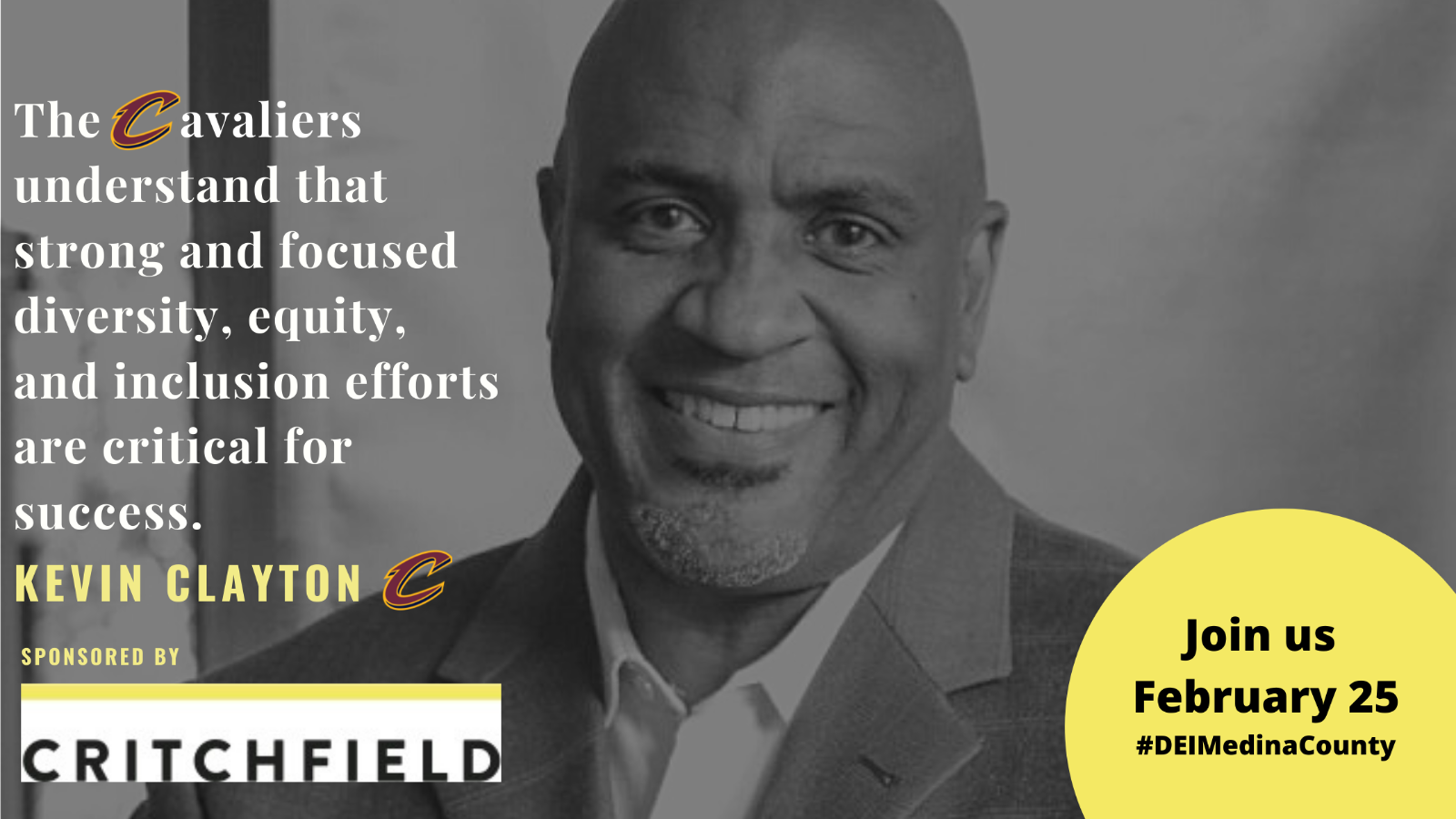 Get up to date on community news and events.
Read alumni news in Class Notes.
Pick out some logo gear! All proceeds benefit Junior Leadership.
Register and learn about upcoming events.