If you're having trouble viewing this email, you can see it online.
2021 Annual Conference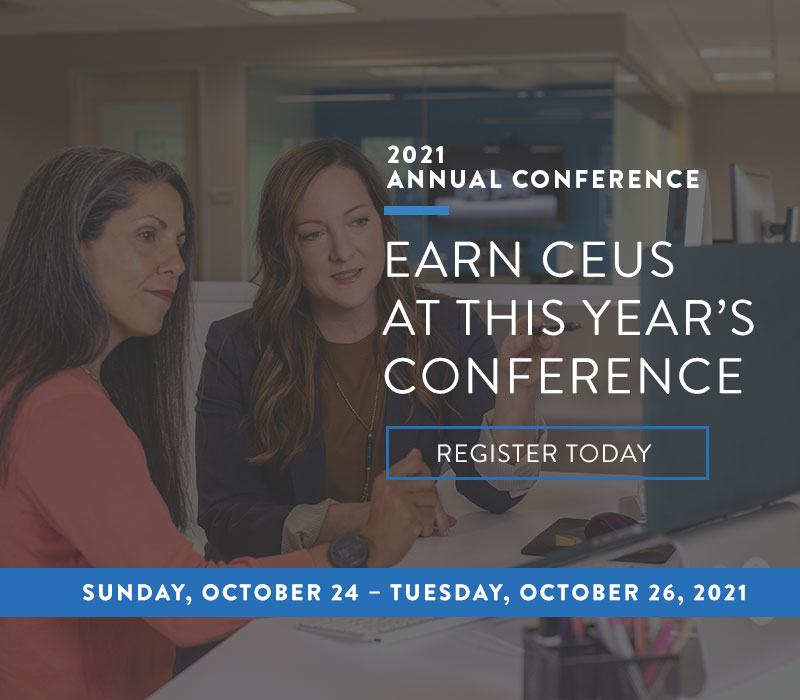 Registration is open! Join us for our annual in-person conference October 24-26, 2021 at the Lancaster Marriott and Convention Center in Lancaster, PA.
Designed for Professionals, Survivors, Family Members, Caregivers & Volunteers
15 CEU In-Person Conference Opportunities
7 Bonus On-Demand CEUs Available After the Conference
Experts present on Ethics, Headaches, Sleep, Opioids, Supports and More!
Exhibits & Poster Presentations
Networking and Social Opportunities
Silent Auction
Scholarships Available: Download Form (deadline August 20, 2021)
Safety Protocols per CDC Guidelines
Sponsorship, exhibitor, and advertising opportunities are available: Learn More
View the annual conference information and to register visit our conference website.
Have questions or need assistance? Please email conference@biapa.org or call 833-242-7248.

Jon Kaplan tackles the Leadville Trail 100 Run
August 21 - 22 friend of BIAPA Jon Kaplan will participate in the grueling ultramarathon Leadville Trail 100 Run in Colorado to honor his cousin Corey Andy and to support BIAPA.
A native of Pittsburgh, Jon recently graduated from the University of Notre Dame with a degree in Industrial Design and Business Economics. He's also interested in all facets of an individual's physical and mental well-being. Two years again he organized his first successful fundraising effort to benefit BIAPA – the Ironman 70.3 Wilmington N.C.

"After over a year off from organized racing due to the COVID-19 pandemic, racing is back and there is no better way to reach ultimate discomfort than in Leadville 100," he says.

BIAPA is grateful for Jon's commitment to raising awareness about brain injury and to supporting BIAPA's important programs. CLICK HERE to learn more about Jon Kaplan's Miles for CA campaign.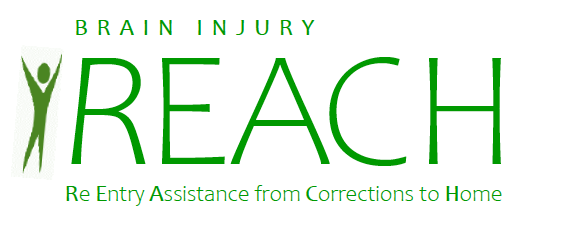 BIAPA to Screen for Brain Injury in
PA State Prisons

The Brain Injury Association of Pennsylvania (BIAPA) in partnership with the Icahn School of Medicine at Mount Sinai (ISMMS) and the Pennsylvania Department of Corrections (PA DOC), will be working on a 5-year federal grant from the National Institutes of Justice (NIJ) to implement a randomized clinical research trial to determine if a case management intervention called NeuroResource Facilitation (NRF) is effective in reducing recidivism. You may recall that BIAPA did a brief demonstration project several years ago pioneering this approach at the State Correctional Institution at Graterford, which showed promising results. Since that time, the BIAPA, at the urging of the DOC, has been seeking other grant opportunities to do a full-scale research project to prove that NeuroResource Facilitation can reduce recidivism - which is a return to criminal activity after an offender has served their time and been released. BIAPA will be screening offenders who have served their time and are about to be released, for a lifetime history of brain injury, then providing brain injury education and connecting them with brain injury resources as they re-enter the community. The study design will follow ex-offenders from four state correctional institutions who receive this specialized approach as well as those who do not, and will compare their outcomes over three years. We will be looking at their productive work activities, and their engagement with brain injury services and community supports. The goal of the project is to develop best practices for programming at the institutional and community level for working with offenders who have brain injury.
RESTART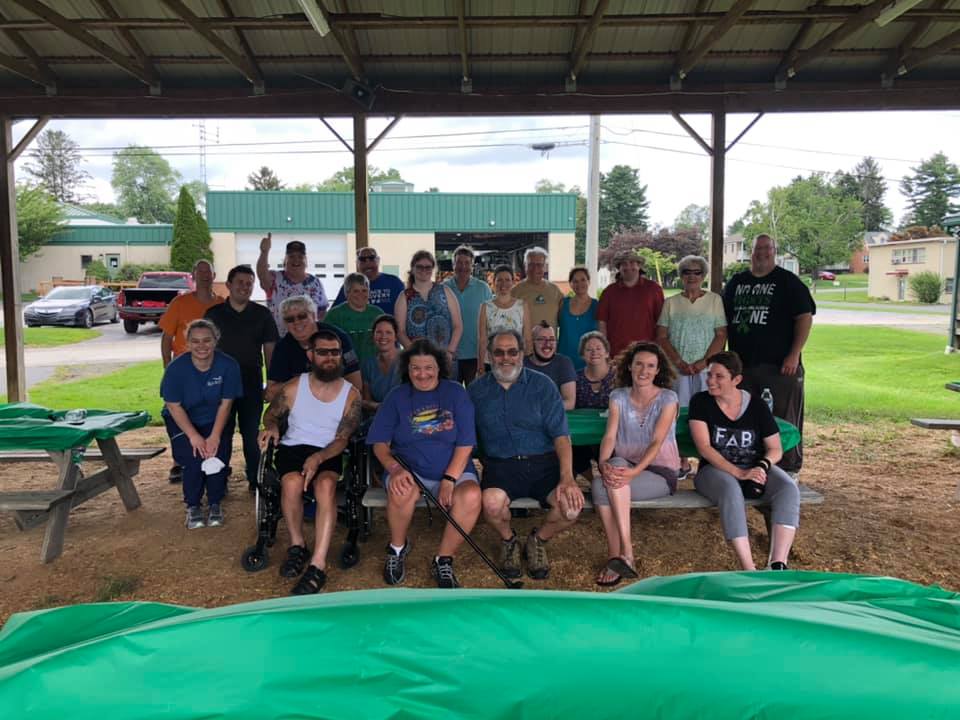 On June 26, RESTART's Survivor Night Out Program held its first in-person event since the COVID lockdowns. While they had to cancel the Jazz Sanctuary Trio due to threatening weather, they were able to still have a wonderful event full of smiles, hugs, hellos, etc. Approximately 25 of the 32 attendees were indeed brain injury survivors, and the rest included family and caregivers. Also, in attendance was Kevin Carson from PA State Representative Dianne Herrin's Office. The event included a wonderful spread of food along with a lot of fellowship, networking, and yard games. Kevin McDonald (RESTART Founder/CO) spoke a little on Return to Life from COVID and the anxiety that comes with it. He also spoke of RESTART's upcoming efforts including Survivor Night Out Events for the remainder of 2021, upcoming fund-raising events, advocacy and awareness, while reminding the attendees of our need to RESTART our voices within the brain injury community.

Dine & Donate - August 6, 2021 - Additional details here.
Saturday with Survivors Game Day - August 21, 2021 - Additional details here.
For more information on RESTART Your Life/RENEW Your Mind as well as additional events, please visit the website.

Run Walk Roll for Brain Injury returns

After a very long hiatus, the Run, Walk, Roll for Brain Injury is back!
Saturday, September 18, 2021
Tyler State Park
Newtown/Richboro, PA

We've updated the race website, and anyone who registered for the 2020 event, which was cancelled due to Covid-19, is already registered for the 2021 event. And all fundraising pages – for individuals and for teams – have been moved to the 2021 site. If you already created a fundraising page, you should be able to log into your page and continue your fundraising efforts.
And if you didn't register or start fundraising in 2020 – now's the time to start and support BIAPA and Camp Cranium.

Our website is up and ready to go: www.biapa.org/runwalkroll2021

As a refresher - there are several ways to be part of this fun event:
REGISTER to Run, Walk, or Roll
START or JOIN a fundraising team
DONATE individually or support a participant
SPONSOR and have your business recognized on the web and at the race

We care about the health and wellness of our participants, and encourage all participants to follow CDC guidelines for outdoor gatherings.

We can't wait to see everyone on September 18! It will be great to re-connect with our very special BIAPA and Camp Cranium families and friends!
Support Group Corner


Our next Statewide Virtual Support Group will take place on Thursday, August 19, 2021. Please email survivorsupportgroup@biapa.org if you would like to be included on the distribution list to receive an invitation and link to the zoom meeting. During our July meeting, the group had an inspiring discussion about empowerment, and shared things they were looking forward to. We also discussed the BIAPA conference being held in Lancaster in June, and several members made plans to meet there!

A full list of all support groups with contact information for each can also be found on the BIAPA website's Support Group Listing Page. If you are aware of groups that are meeting through videoconferencing, please contact Candace Gantt, BIAPA Vice-President, at candace.gannt@verizon.net, so we can let others know.
Thank you to our Corporate Partners
Platinum Partners





Gold Partners

Silver Partners
_____________________________________________________________
Brain Injury Association of Pennsylvania
MAILING ADDRESS
947 Wayne Avenue, No. 110
Chambersburg, PA 17201
Phone/Fax: 833-242-7248