If you're having trouble viewing this email, you can see it online.
News & Events for Health Empowerment // July 28, 2021
Plant Powered Community,
Sometimes you have to see people up-close-and-personal to have an even greater appreciation for their work. Last month, my big kids and I trekked out to Cleveland, Ohio, for the annual conference of the National Health Association, an organization that has been teaching about clean eating and living for seven decades. The founders called the field "natural hygiene" which promotes not only whole food, plant-based nutrition but also incorporating substantial green vegetables into the diet and using water-only fasting, movement, and abstinence from addictive substances as the cornerstones of a healthy lifestyle.
We learned from today's giants: physicians Michael Klaper, Joel Furhman, and Stephan Esser; chiropractors Alan Goldhamer, Frank Sabatino, and Nathan Gershfeld; and evolutionary psychologist Jen Howk. Our friend Anthony Masiello shared his testimonial of dramatic weight loss and life recovery, and young social media stars Brittany Jaroudi and Dillon Holmes demonstrated their recipes.
While I was swimming in facts and figures, I came away with new insights specifically on the troubling and pervasive menace that is addiction. We all personally experience addiction on a daily basis -- though some of us suffer more profoundly than others. Food addiction is not reserved for overeaters; it's common to be hooked on processed foods, white flours, cheese, and chocolate. But how can we break free? Some who embrace a healthy plant-based lifestyle find our cravings wither away, while others continue to be plagued by temptation. Well, we're in for a (healthy) treat over the next few months as we bring these luminaries to you, starting tomorrow with Dr. Goldhamer and his colleague psychologist Doug Lisle in our collaboration with the Marlene Meyerson JCC Manhattan. We hope these events spark new understanding, self-awareness, self-love, and practical tools as we work harder than ever to break free of the biological weaknesses that drive our cravings.
In health and compassion,
Lianna Levine Reisner, Network Director

Join the authors of The Pleasure Trap, Alan Goldhamer, DC, and Douglas Lisle, PhD, to learn about the factors that make us susceptible to dietary and lifestyle excesses -- and how to break free from unhealthy eating habits.
***
How can we act on Dr. Goldhamer and Dr. Lisle's advice? Chef AJ will demonstrate how to make tantalizing "veggies for breakfast," lunch that keeps you satisfied all day, and a scrumptious dessert that will help you kick the sugar habit -- all with whole plant foods, and without salt, oil, and sugar.
***
Water fasting is an age-old healing strategy that, today, seems extreme, and yet it is one of the most effective ways for people to recover from major health problems like high blood pressure, obesity, diabetes, autoimmune disease, and others. Trained under Dr. Goldhamer, Nathan Gershfeld, DC, will discuss proven strategies for taking charge of your health with medically-supervised water-only fasting and plant-based nutrition.


*Beginning in September, PPMNY will be requesting small donations for all of our virtual and in-person events that have previously been completely free. We rely on people like you to support our mission financially, and even little amounts add up to make a difference for our growing organization! Free access will remain available to anyone who finds it challenging to contribute financially. For each event, you will have the option to choose a discounted community rate, a sustainer rate that pays for you in full, a supporter rate that pays for you and others, and free access for anyone who needs it. PPMNY is committed to being as inclusive as possible in our shared quest for racial and economic justice.
Who are rising stars in public health? These powerful women! We extend our huge thanks to our interns who have brought their knowledge, skills, and passion for healthy living to our Plant Powered team this year: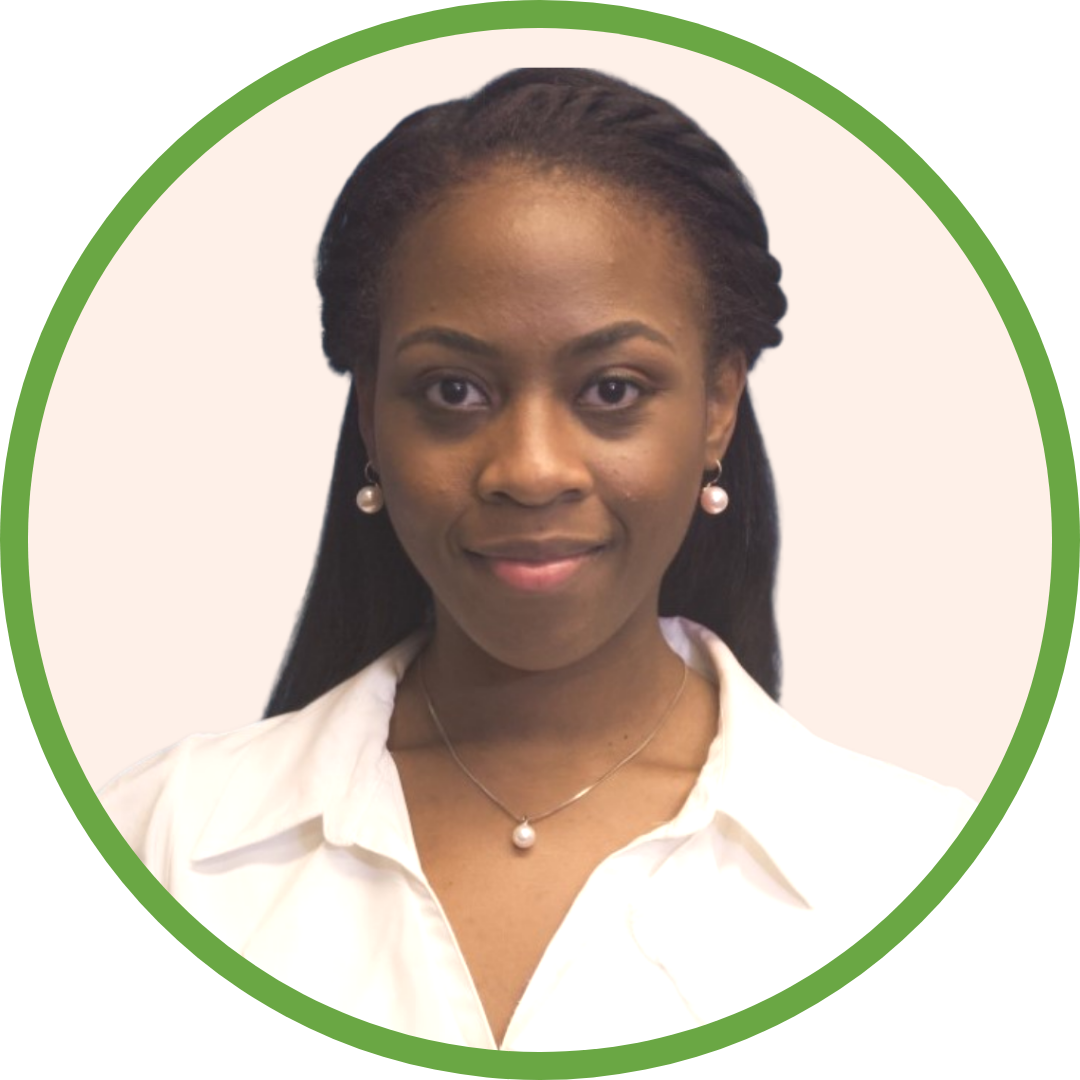 Ayanna Besson, MPH, SUNY Downstate School of Public Health DrPH candidate in epidemiology was a member of our team presenting the 21-Day Plant Powered Jumpstart for Brooklyn's Black Community Leaders last winter. Ayanna took charge of the research and is currently preparing a manuscript for publication about the program and its impact! She is also collaborating with a jumpstart graduate on the upcoming Plant-Based Challenge for local Haitians.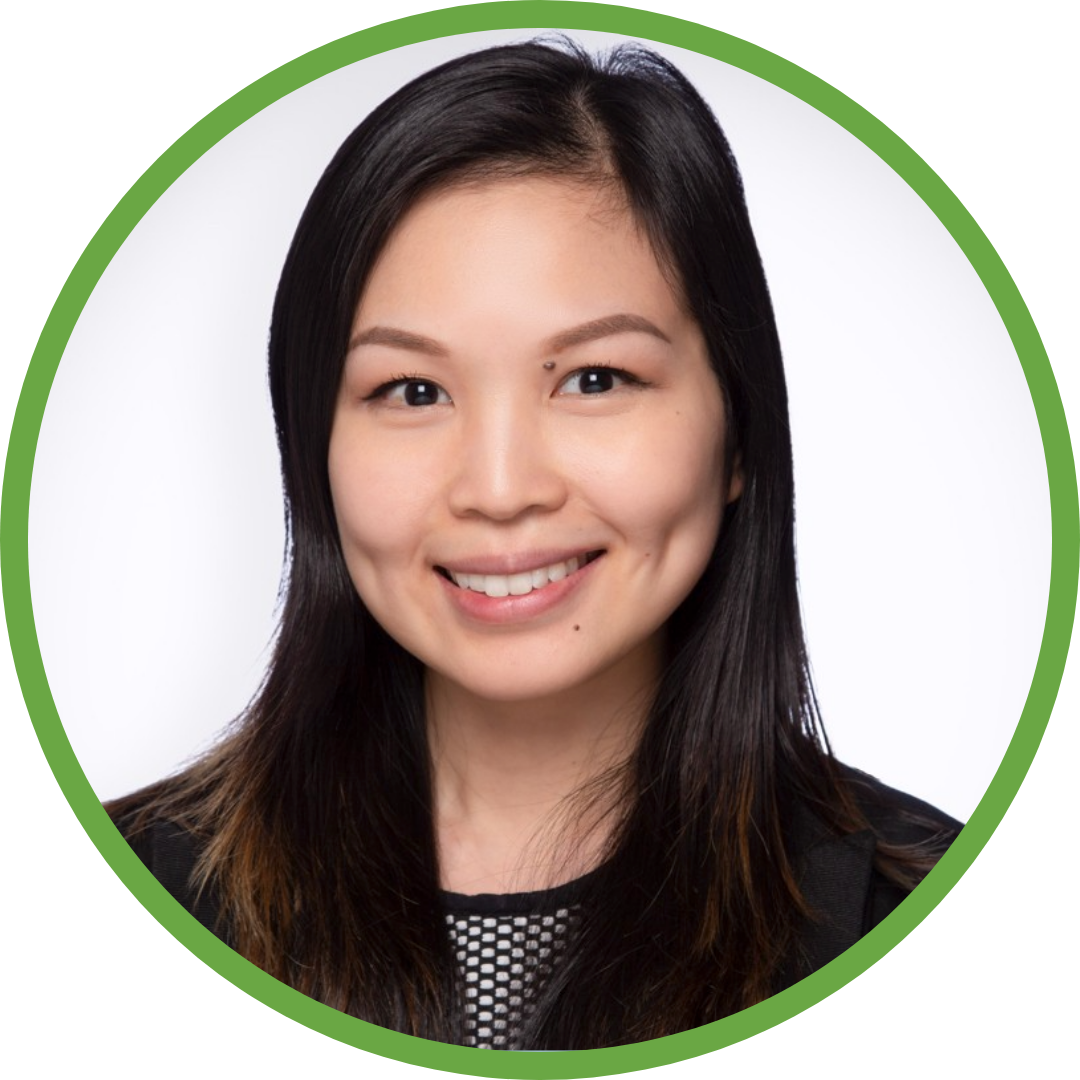 Natalie Khoo, RD, CSP, CDN, CNSC, an MPH candidate through the University of Arizona Global Campus, and Clinical Nutrition Director for NewYork-Presbyterian Morgan Stanley Children's Hospital, also contributed to the Brooklyn jumpstart, coordinating participant produce boxes and food donations, and educating the group as a dietitian. She also led culinary demos for our Family Fitness & Food Workshops, co-organized our Asian American and Pacific Islander Heritage programs, and more!
Amaya Carthan, Xavier University Public Health Sciences undergraduate, joined PPMNY in early June through Columbia University's Summer Public Health Scholars Program (SPHSP). She served as the community assistant for one of our Food for Life programs, researched trends and gaps in nutrition for older adults, coordinated social media, and researched opportunities for building awareness of PPMNY programming.

Network Design & Media Associate - Part-time
Do you have great design sense and want to be part of a dynamic marketing team? PPMNY is hiring a part-time Network Design & Media Associate to develop our visual presence online and in print, and to support our media engagement through traditional and social media channels. Learn more about the role and apply here.

Please make a donation as you take advantage of our free events!
Subscribe to our YouTube channel for newly uploaded videos of past events.
All times below are Eastern Daylight Time.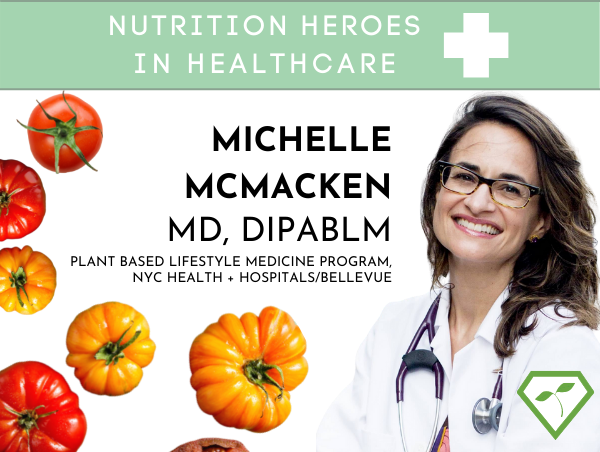 Nutrition Heroes in Healthcare: Michelle McMacken, MD, DipABLM
Tuesday, August 3, 12:15 - 1:00 PM - Live on Facebook & YouTube

FREE -

register for an event reminder
Hear from local clinicians offering nutrition as a path to healing during our weekly summer series. Next week we'll speak with Michelle McMacken, MD, DipABLM, Director of Bellevue Hospital's Plant-Based Lifestyle Medicine program, to learn the role plant-based nutrition plays in her patient care and how she shares her deep knowledge of food-as-medicine.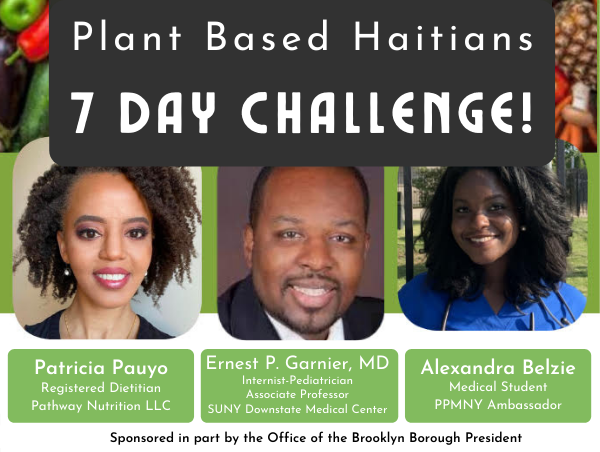 7-Day Plant-Based Challenge for Haitians
Sunday, August 1, 10:30 AM - Live on Radio Soleil
FREE - register here / enskripsyon
Join the 7-Day Plant-Based Challenge -- created for the Haitian community! Tune into Radio Soleil this Sunday to hear why Dr. Ernest Garnier from SUNY Downstate Medical Center recommends a plant-based lifestyle to his patients and how it's possible to prevent, treat, and even reverse chronic conditions with nutrition. Then, register for the 7-day challenge where you'll learn how to take practical steps to better health with registered dietitian Patricia Pauyo, medical student and PPMNY jumpstart graduate Alexandra Belzie, and PPMNY Ambassador Dany Nelson.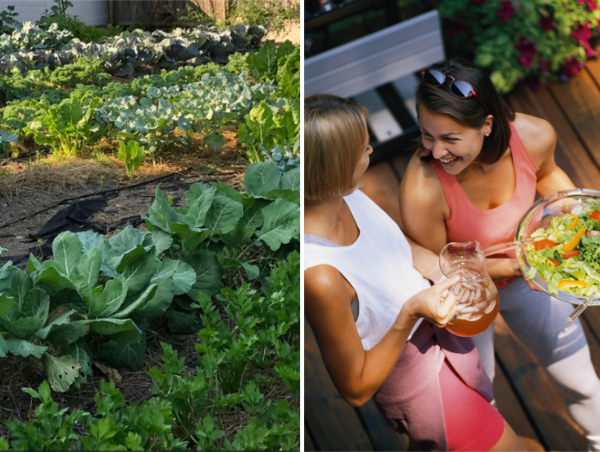 Organic Farming & Potluck at Manor Farm
Saturday, August 7, 6:30 - 8:30 PM
In-Person, Huntington, Long Island
$10 donation to Manor Farm - register here

Share a dish with others on the plant-based journey and learn more about the benefits of growing and eating healthy plants! PPMNY volunteers Mryon White and Enrica Sacca invite you to Manor Farm to explore how organic farming contributes to plant health with farmer Joe Lapiana and how eating fiber-filled plants helps our digestive system thrive with Dawn Siglain ND, LAc.
Save the Date!
Tuesday, August 10, 12:00 - 12:45 PM - Live on Facebook & YouTube
Nutrition Heroes in Healthcare: Gia Merlo, MD, MBA, DipACLM
Thursday, August 12, 6:30 - 7:30 PM - Online
Sugar, Salt, and Fat: What the Science Says About Eating for Health
Presented together with Marlene Meyerson JCC Manhattan
Thursday, August 12, 8:00 - 8:30 PM - Live on Facebook & YouTube
Crave This? Try That!

Sunday, August 15, 5:00 - 6:15 PM - Online
Cooking with Chef Carole
Check out our full calendar of events!
| | |
| --- | --- |
| | |
| The Grand Army Plaza Greenmarket in Prospect Park offered a variety of fresh herbs and produce during Saturday's Farmers' Market Tour with PPMNY Brooklyn Organizer Danielle Medina. | PPMNY Culinary Educator Jillian Mariscal demonstrated her "TLT" or tempeh, lettuce, and tomato sandwich recipe at today's Welcome Back Wednesdays hosted by Brooklyn Borough President Eric Adams. |
| | |
| La nutricionista María José se unió a nosotros para deconstruir el mito de que la diabetes no es reversible. También explicó por qué los médicos no nos informan de una dieta basada en plantas y la diferencia entre el azúcar procesado y el que encontramos en las frutas. Mira aquí. | Last night's session on skin health and nutrition began with a mindful movement practice led by organizer Danielle Medina before diving deep into the science connecting our gut health with skin health with dermatologist Jessica Krant, MD, MPH. Organizer Enrica Sacca also shared quick and simple recipes. Watch the replay. |

SPONSORED LISTING: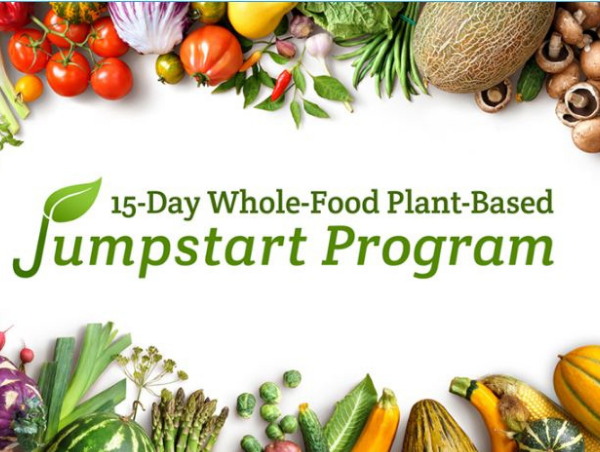 ***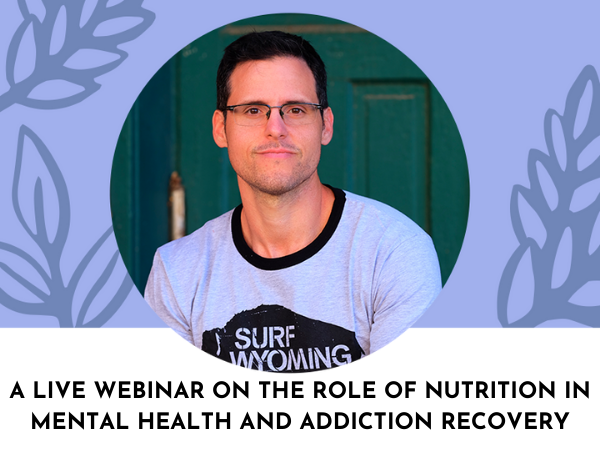 Learn how Adam Sud, once overweight and struggling with multiple addictions, mental health disorders, and chronic diseases, was able to overcome these challenges using plant-based nutrition in his recovery. He'll also share results from leading the first clinical research studying plant-based nutrition's impact on mental health and addiction, due to be published this summ
er.


***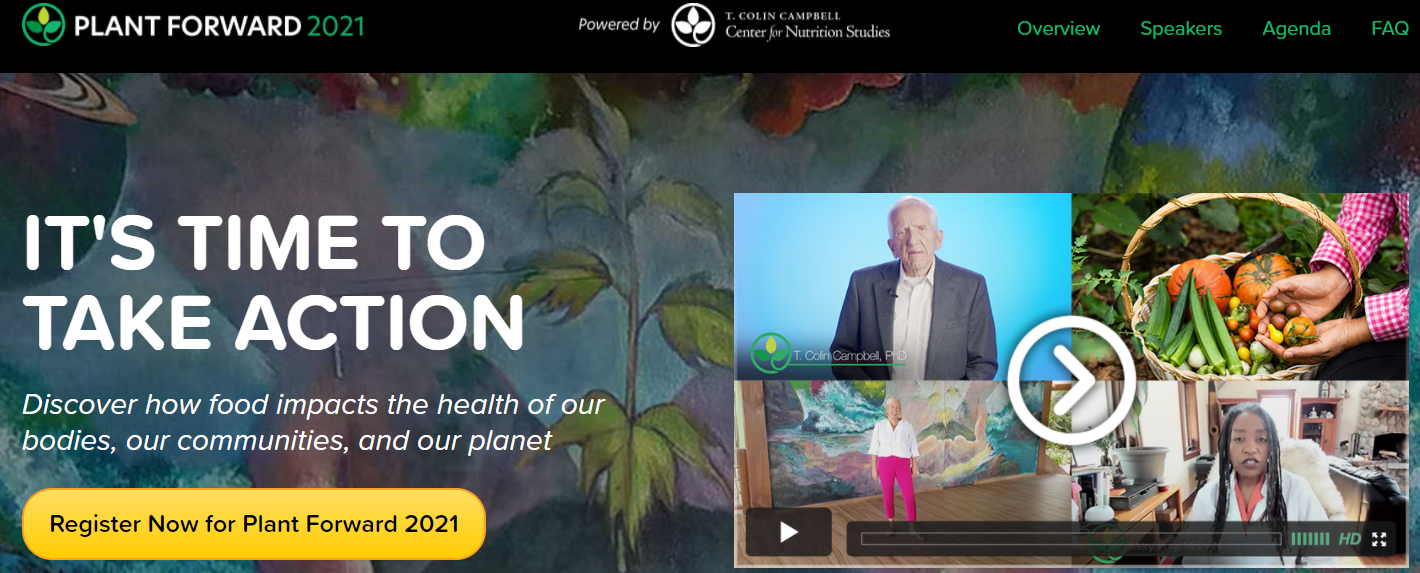 A series of interactive virtual workshops, Plant Forward 2021 is bringing together change-makers from around the world to discuss community health, nutrition and sustainability, growing food, food justice, and educating others on the science and practicality of a whole food, plant-based lifestyle. At the first workshop, PPMNY Network Director Lianna Levine Reisner will share how PPMNY is growing the plant-based movement and running jumpstart programs in our local communities. All proceeds fund the CNS Community Grants program of which PPMNY is a 2021 recipient!


***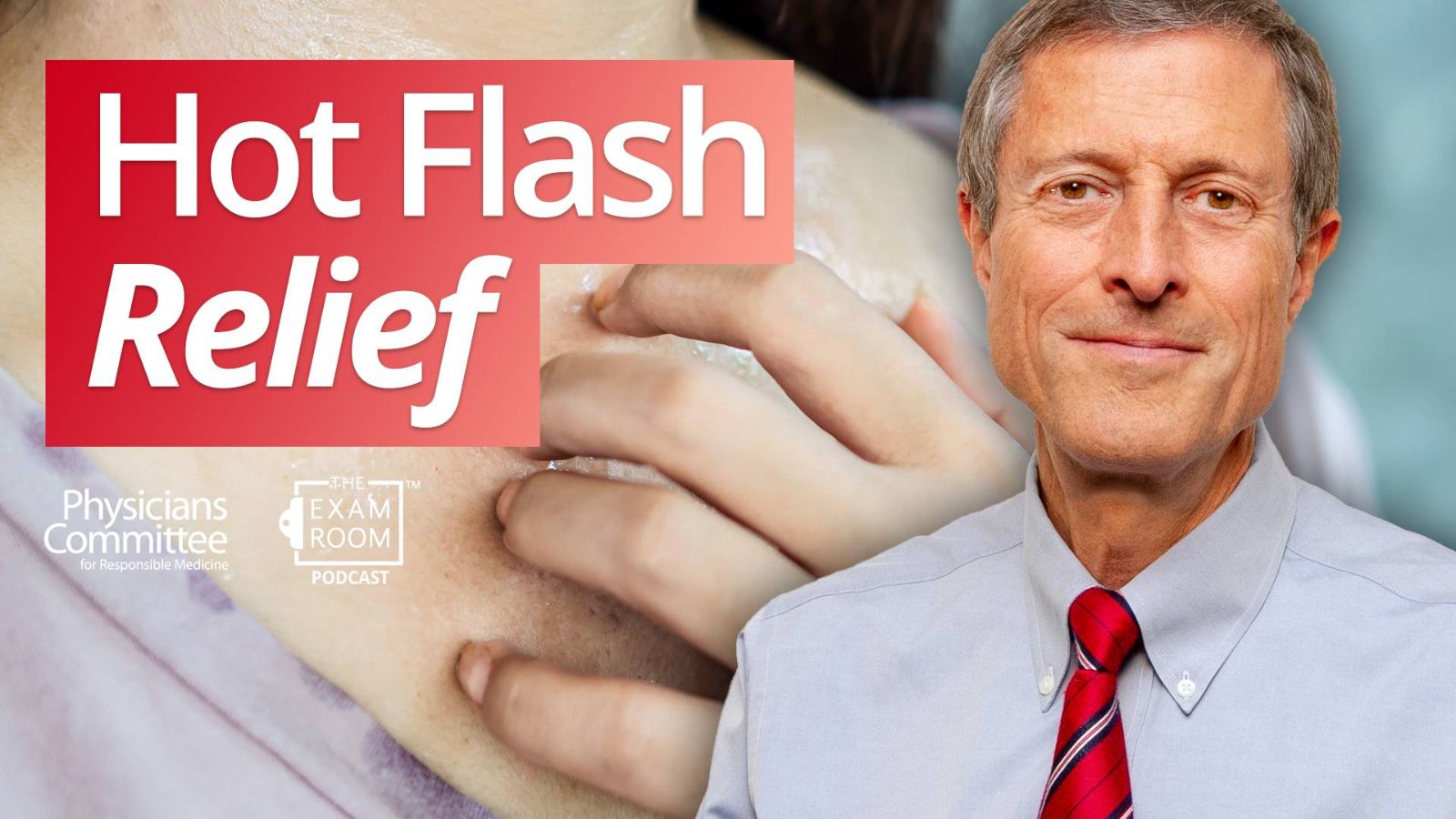 Our mailing address: Plant Powered Metro New York, PO Box 20771, New York NY 10025

Plant Powered Metro New York empowers people to find better health and overcome chronic disease through whole food, plant-based nutrition. We offer evidence-based education, resources, and support to create community and inspire change throughout the New York metropolitan area.
Questions? Email us at info@ppmny.org.