If you're having trouble viewing this email, you can see it online.
What does the future hold?
The pandemic & family economic well-being
We have all seen or experienced the financial toll the COVID-19 pandemic has had on families. As the pandemic continues, what will be the long-term impact on family economic well-being? National experts will share their predictions, discussing housing, hunger, unemployment, child care, paid family leave, and more. They will also examine how racial discrimination has impacted the economic well-being of families of color. And they will also talk about federal, state, and local policies that could help.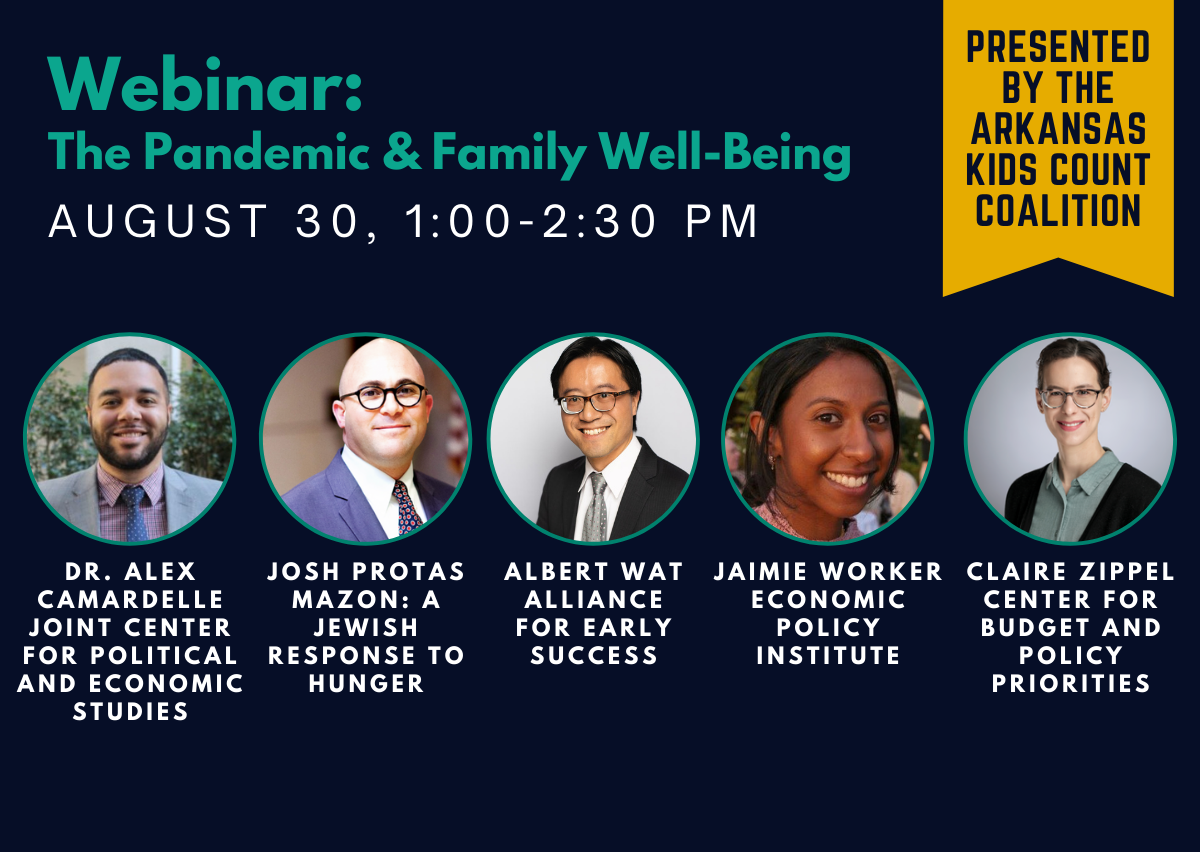 Panelists:
Dr. Alex Camardelle, Joint Center for Political and Economic Studies
Josh Protas, MAZON: A Jewish Response to Hunger
Albert Wat, Alliance for Early Success
Jaimie Worker, Economic Policy Institute
Claire Zippel, Center for Budget and Policy Priorities

When: Monday, August 30 at 1:00 p.m. - 2:30 p.m.
Where: Zoom