If you're having trouble viewing this email, you can see it online.
News & Events for Health Empowerment // November 11, 2021
A NEW HOME ON INSTAGRAM: PPMNY's account has moved after our original was compromised! Connect with us @plantpoweredmetrony


PLANT POWERED HOLIDAY PREP!

If creating a wholesome plant-based Thanksgiving meal is on your mind, we have plenty of options for you!
1. Prepare pumpkin three ways: stuffed, soup, or muffins!
Stuffed Pumpkin

Cut a large hole around the stem of the pumpkin and take out the seeds. Stuff the inside with pre-cooked whole grains mixed with chopped nuts, chopped dried fruit, water-sauteed onions, garlic, and mushrooms, and a heaping handful of greens. Close the "lid" and bake at 400 degrees for 1 and 1/2 hours.

Recipe courtesy of Lianna Levine Reisner, PPMNY Network Director, and adapted from A Virtual Vegan.




Spiced Pumpkin, Sweet Potato, & Carrot Soup

Find this delicious soup with hints of spice and a creamy texture on our app, PPMNY In Your Kitchen!

Recipe courtesy of Chef Cara Santamaria, PPMNY Culinary Educator.

Pumpkin Muffins

Ingredients:
2 1/2 cups oats
1 can pumpkin puree
1 T vanilla
1 tsp baking soda
3 - 4 tsp maple syrup
1-2 tsp cinnamon or pumpkin pie spice
1/2 cup vegan chocolate chips

Directions:

Preheat the oven to 350 degrees.

In one bowl pour in the oats, baking soda, and pumpkin; mix well.

Add in the vanilla extract, maple syrup, and cinnamon.

Lastly, pour in the chocolate chips and mix through the batter.

Pour evenly into a silicone muffin pan or make into round cookies. Makes about 10 big muffins or about 8 large cookies.

Bake for 20 minutes.

Recipe courtesy of Louise Cohen-Silver, PPMNY School & Deaf Community Organizer.
2. Access our recipe app, PPMNY In Your Kitchen, for more holiday-friendly recipes contributed by PPMNY Culinary Educators Carole Levy and Cara Santamaria including:
Fennel Salad with Oranges
Tahini-Roasted Cauliflower
Red Cabbage Steaks with Dukkah
Sweet Potato and Butternut Squash Casserole
Cranberry Sauce

3. Tune in this Sunday at 5:00 PM ET for Cooking with Chef Carole: Thanksgiving Special live on Facebook & YouTube. Register for a reminder and advance recipes.


Our Plantathon celebration is shaping up to be an incredible day of learning and inspiration, including a guest appearance by nutrition expert Michael Greger, MD! Tune in to our Facebook or YouTube channels on Tuesday, November 30, between 12:00 PM and 8:00 PM to hear stories, watch demos, and get insights from leaders in the world of whole food, plant-based nutrition alongside local PPMNY community members.
How can I take part in Plantathon?
🌱 Tune in throughout the day to catch live segments and excerpts of the best of PPMNY's virtual events!


🌱 Submit a short video sharing your experience with PPMNY by Friday, November 19. Contact Jim Spellos, PPMNY Technology Advisor and Plantathon planning team member for details on video submissions.

🌱 In the spirit of Giving Tuesday, make a financial contribution to PPMNY so we can keep supporting you and empowering others on our shared journey to vibrant health.


Thanks to our Plantathon sponsors!
| | | |
| --- | --- | --- |
| | | |
There's still time to sponsor! Ask us how.



All times below are Eastern
Ti
me.
Cooking with Chef Carole: Thanksgiving Special
Sunday, November 14, 5:00 - 6:15 PM - Live on Facebook & YouTube
Suggested donation: register for a reminder and advance recipes

Tune in to Chef Carole Levy's Thanksgiving Special for delightful demos of brussel sprout salad, squash pear soup, and pumpkin chia pudding!
Rewrite Your Script:
Diabetes Does Not Have To Be Your Destiny
with Columbus Batiste, MD, FACC, FSCAI
Presented together with Marlene Meyerson JCC Manhattan
Sunday, November 14, 6:30 - 8:00 PM - Online
$15 fee, use PLANT5 code at checkout for $5 off - register here
Diabetes is thought to be an incurable chronic illness that progressively degrades quality of life. In recognition of World Diabetes Day, the Heart Healthy Doc, Columbus Batiste, MD, FACC will join us to explain the latest science of diabetes prevention and reversal through food as medicine -- without counting carbs.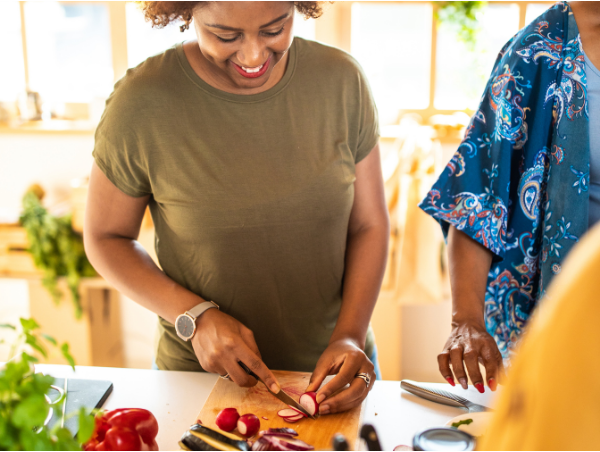 Nutrition Support Circle
Monday, November 15, 6:30 - 7:30 PM - Online


Suggested donation:

register here


Adapting to a plant-based lifestyle has its challenges. Join this safe and compassionate monthly session to discuss your motivations and struggles, led by PPMNY Community Support Facilitator Lori Pitkowsky, LSW, with PPMNY organizer and psychologist Denise Bassin, PhD.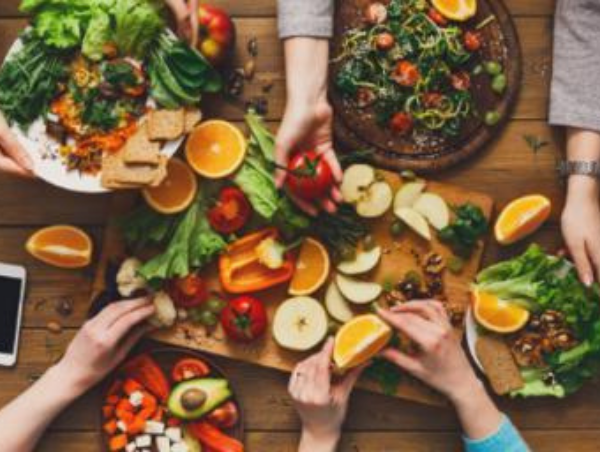 V
irtual Potluck + Recipe Swap
Tuesday, November 16, 6:30 - 7:30 PM - Online
FREE -
register here
Connect with community members over a casual virtual dinner to share stories, swap recipes, and show each other what we're eating. If you're looking for meal inspiration or have questions about eating plant-based, you'll find support from like-minded members of the PPMNY community.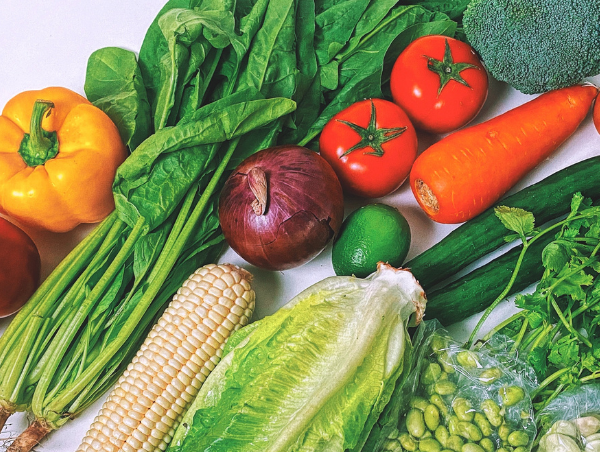 Farm vs. Pharma: A Dietary Approach to Treating Reflux Diseases
with Craig H. Zalvan, MD
Wednesday, November 17, 7:30 - 8:45 PM - Online
Suggested donation: register here


Join us to hear otolaryngologist (ear, nose, and throat doctor) and PPMNY Medical Advisor Craig Zalvan, MD, explain the differences between gastroesophageal reflux (GERD) and laryngopharyngeal reflux (LPR) and how research demonstrates that a predominantly plant-based diet can effectively reverse reflux disease and improve symptoms.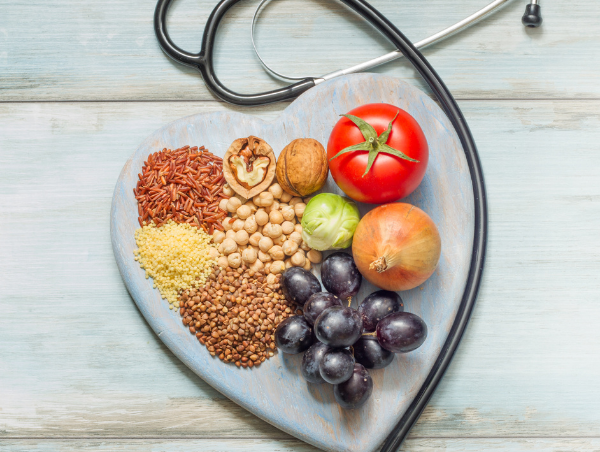 | | | |
| --- | --- | --- |
| Last Saturday, community members toured Red Fox Farm in Brentwood, NY to learn about sustainable farming practices with Farmer Jim Adams, discuss a whole food, plant-based lifestyle with Jennifer Greene of Vegan Long Island, and hear personal stories of how whole plant foods impact our health. | | La semana pasada hablamos con Carlos Correa, Ingeniero alimentario y Técnico superior en dietética y nutrición, sobre el entrenamiento y la nutrición. ¡Haga clic aquí para aprender sobre el sodio, el metabolismo, y la diferencia entre el cardio y el entrenamiento de fuerza para perder peso! |
| | |
| --- | --- |
| | |
| On Tuesday, David Dunaief, MD, PPMNY Medical Advisor, and Lois Lynn, RD, PPMNY Nutrition Educator offered a plant-based nutrition workshop for LGBT older adults at the SAGE Center in Brooklyn. | Community members enjoyed an alfresco plant-based meal at Caravan of Dreams in the East Village on Monday evening. |


Now you can support PPMNY when you shop on Amazon!
Amazon will send a small percentage of all your purchases to PPMNY when you're shopping at
smile.amazon.com
. Select "Plant Powered Metro New York, Inc." from the list of charities
here
.

Our mailing address: Plant Powered Metro New York, PO Box 20771, New York NY 10025

Plant Powered Metro New York empowers people to find better health and overcome chronic disease through whole food, plant-based nutrition. We offer evidence-based education, resources, and support to create community and inspire change throughout the New York metropolitan area.
Questions? Email us at info@ppmny.org.