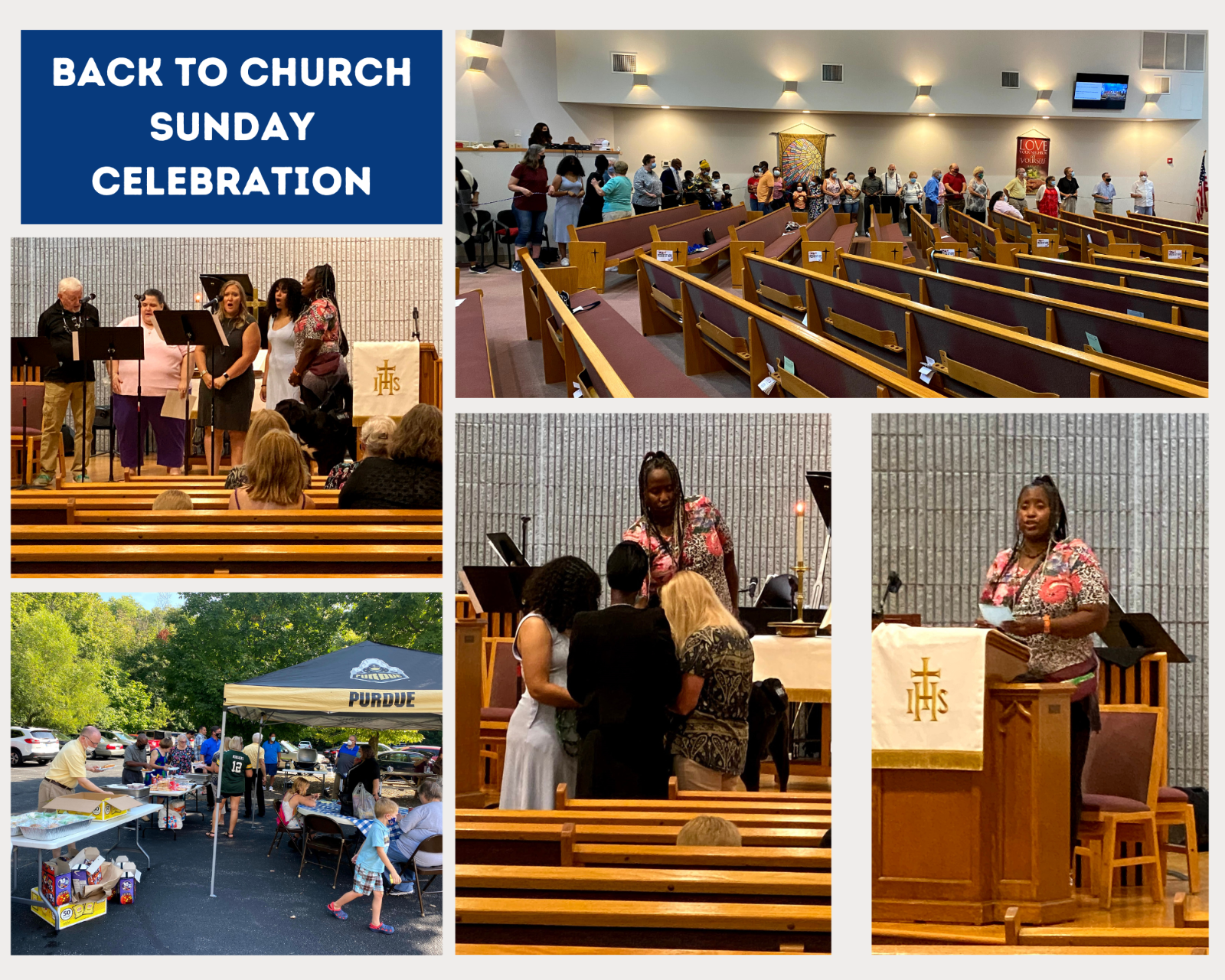 I was invited by Rev. Tiffany Williams-Fashimpaur to attend Bethel UMC's "Back to Church Sunday Celebration" this past Sunday. The date was chosen to celebrate the coming together of multiple congregations, a celebration that had been delayed for well over a year. This was the day that the congregations of Horizons of Faith UMC, Wesley UMC and the faith community of Engage Church formally gathered together to celebrate one united congregation. In January 2020, Horizons of Faith UMC merged with Bethel UMC; the Engage Church faith community merged with Bethel in February 2020; and Wesley UMC merged in July 2020. But as early as March 2020, the pandemic prevented in-person gatherings and then, with the onset of virus variants this year, the celebration was further postponed.
Rev. Tiffany delivered her message "One Lord, One Spirit, One Body" with passion and conviction, reminding everyone of the mission of the United Methodist Church and calling on those present and watching the livestream to "live out that mission in unity". She then asked three members to come forward: one from the original Bethel UMC's membership roll, one from Horizons of Faith's and one from Wesley UMC's. Each person was given a rope, Rev. Tiffany blessed the ropes, then the ropes were extended to form a circle around the sanctuary, everyone was invited to stand and take hold of the rope nearest them, and the three ropes were then knotted together and placed on the floor to be there next Sunday, representing that the unity of the day was not broken.
"Blessed Be the Tie that Binds/Bind Us Together" was sung, and Rev. Dr. Aleze Fulbright offered a benediction. One of these photos is part of the ropes, but it doesn't really capture the moment. If you'd like to catch this moment and more, you can view the full service.
_______________________________________________
Other Happenings This Past Week
Barnes UMC and You Feed Them Missional Food Pantry welcomed Jason Fishburn from Christian Family Credit Union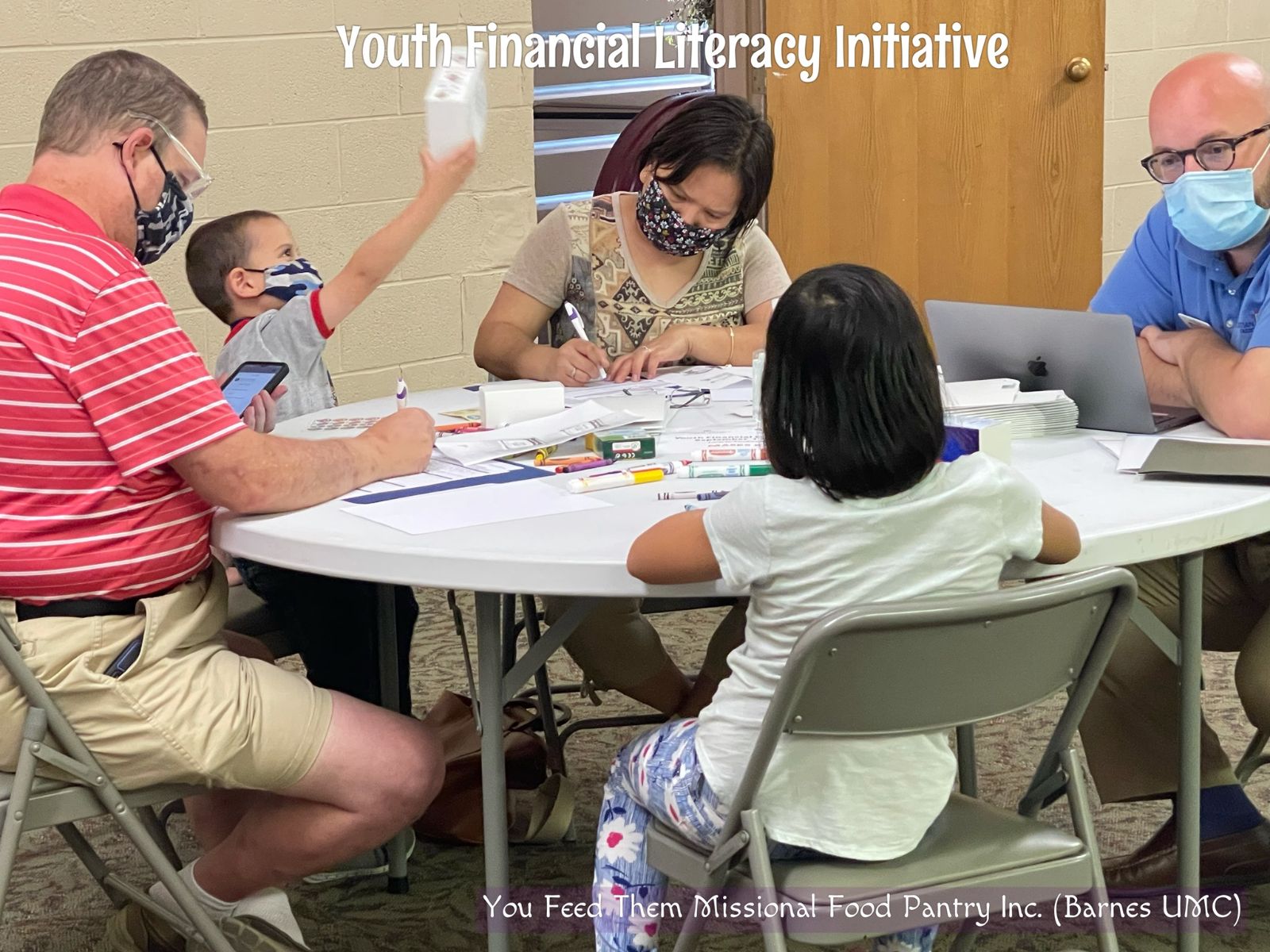 The past two Saturdays Jason Fishburn has shared with children, youth and their families about youth financial literacy. The kids decorated their own "Save, Spend and Share" boxes, and each child was provided a CFCU savings account with an initial deposit of $30. The kids were encouraged to start saving as they can, and the second Wednesday of each month, October through January, they are invited to bring their savings to Barnes for deposit in their savings accounts. What an amazing initiative of education and investment in the youth of the community!
Christ UMC's Annual Fish and Tenderloin Fry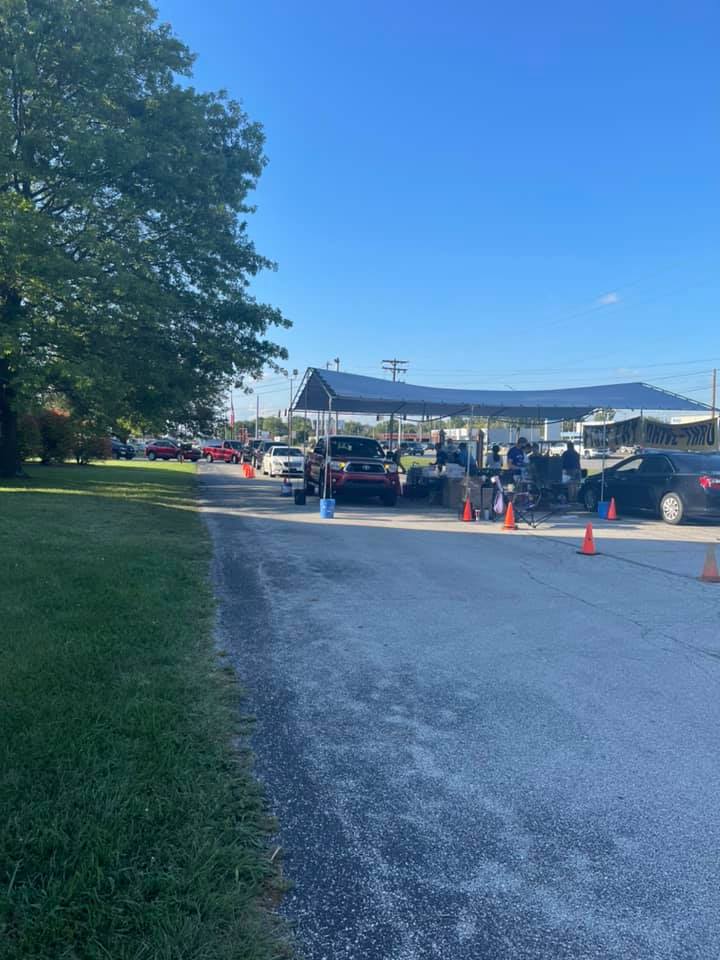 The Tenderloin and Fish Fry returns to the southside of Indy! Between tenderloins and fish tails, 2,526 sandwiches were sold, along with 3,000 sides of baked beans, cole slaw and potato salad and 3,360 cookies! Proceeds raised go toward Christ UMC's sponsorship of Winchester Village Elementary School, to help with uniforms, school supplies, curriculum, teacher appreciation, Christmas assistance and more. Funds will also go toward outreach opportunities such as youth events. Congratulations and thank you for the ways in which you serve your community!
McCordsville UMC hosted the 69th Lord's Acre Family Festival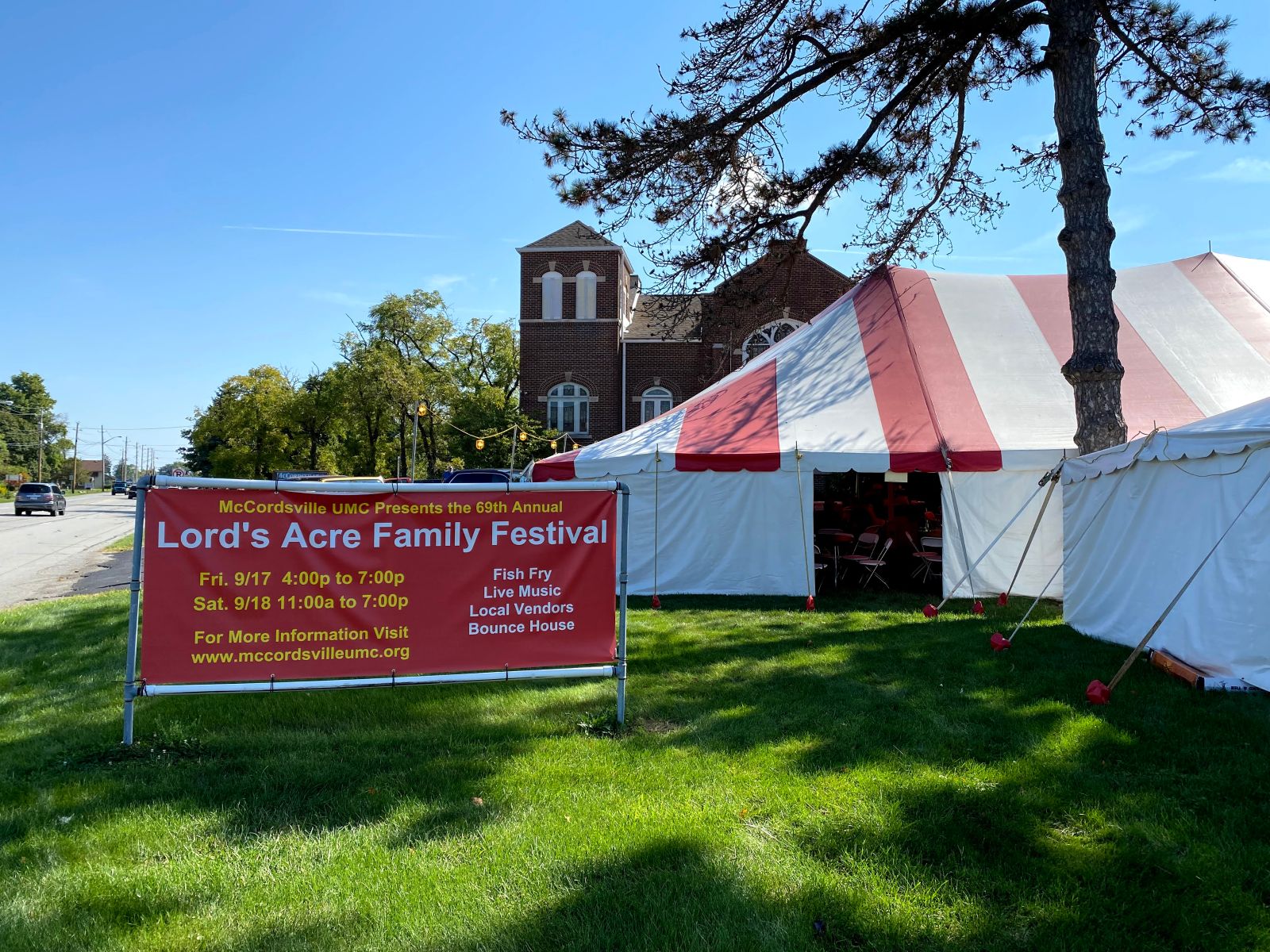 This past Saturday and Sunday, Lord's Acre Family Fesitval was open to the community. This annual event offers free children's activities and musical entertainment throughout the two days, with more than 15 vendors onsite as well. This community event began back in 1952 as a church fundraiser and continues to be a presence in the McCordsville community. Unable to have the event last year, everyone was excited to see it come together this year. Tons of volunteers worked tirelessly preparing and serving food, staffing the registers, and setting up before and cleaning up afterward. Well done, McCordsville UMC. I can attest that the chicken and noodles were amazing. And I made a new connection with an organization I'd not heard of before, Lambswear Inc. Stay tuned for more on this connection!
_____________________________________________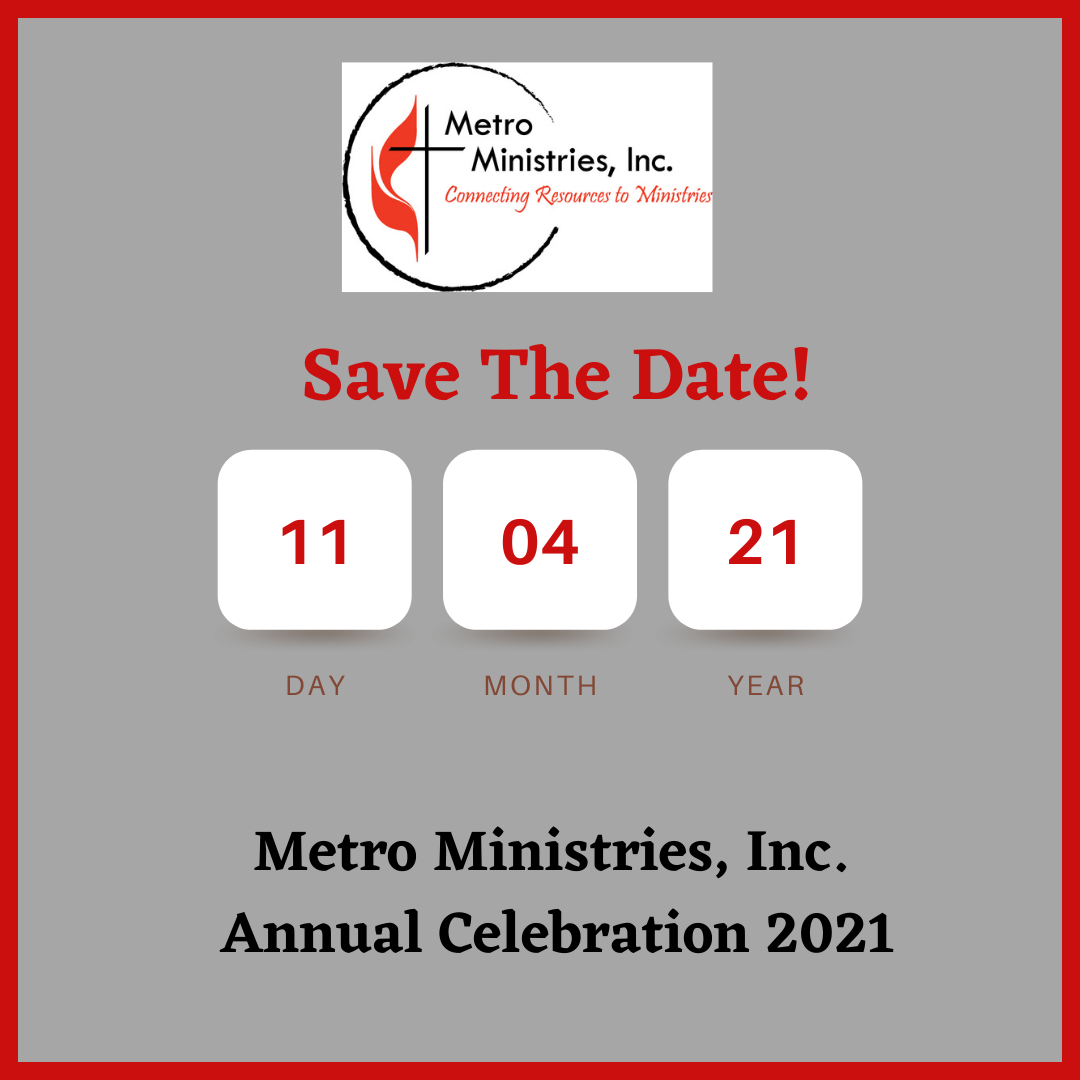 Metro Ministries, Inc.'s Annual Celebration 2021 will be a livestream event, streamed from Grace United Methodist Church. Stay tuned for all the details coming soon!
Mondays in October: "What's Justice Got to Do With It?" 4-week Bible study by INUMC Diversity, Mission and Justice Ministries, 6:30 - 7:30 pm. Registration is required.
Oct. 2: St. Luke's UMC's Truck Town, 3 - 5 pm
Oct. 8: Fletcher Place Community Center's Fletcher Fun Friday, 7- 9 pm. Details and registration information are available HERE.
Note: the October 9th Women's Retreat at Grace UMC has been rescheduled to February 12, 2022. More details will be shared when the date is closer.
_______________________________________________