Avoiding Email Phishing and Spoofing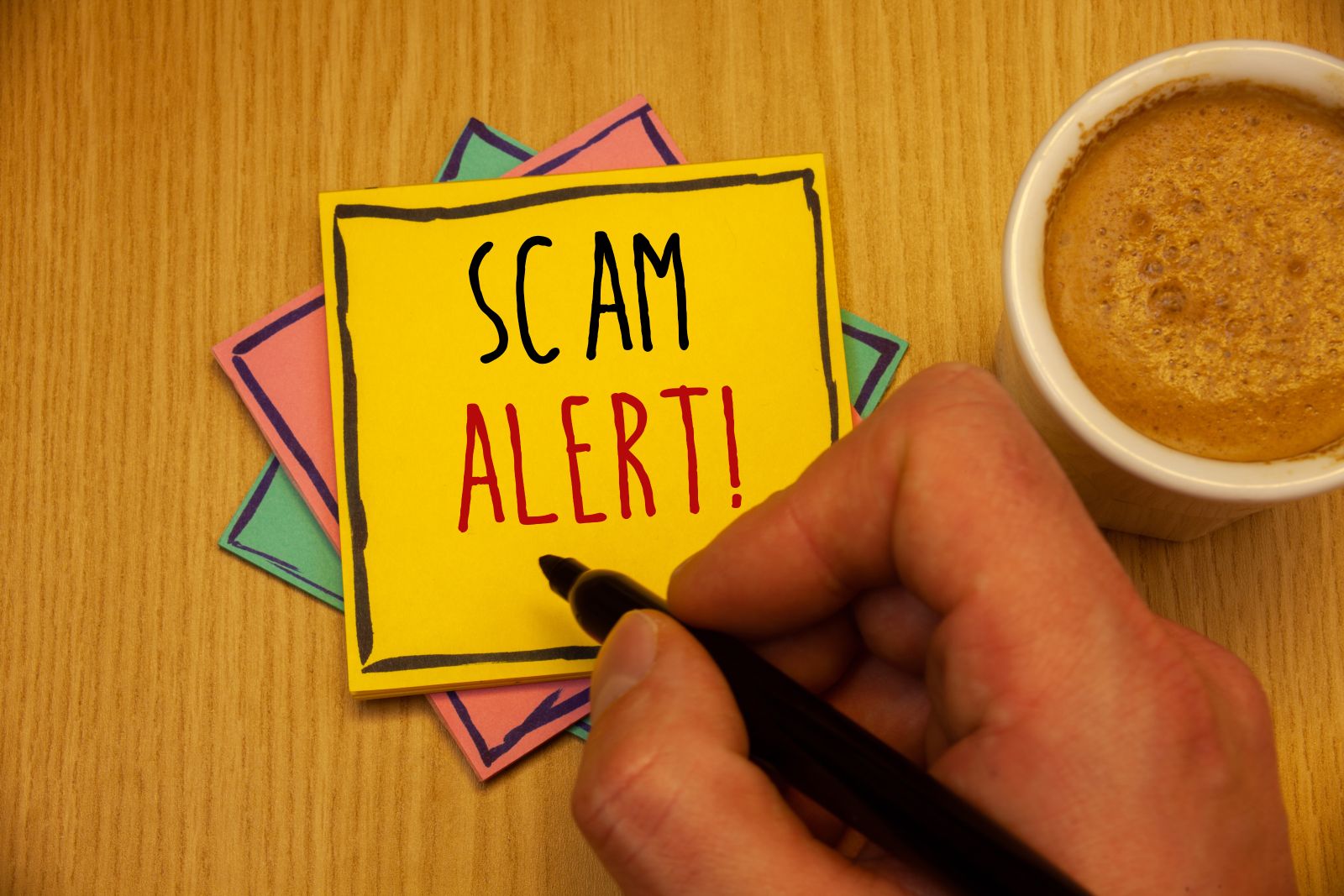 The use of email is a primary means of communications, both for formal business correspondence and informal daily exchange amongst friends, family members and colleagues. Email scams using processes known as phishing (sender trying to get email recipients to divulge personal information) and spoofing (sender pretending to be a known email contact) continue to be issues, and the senders of such messages continue to improve their scamming skills.
In light of this and as solicited and unsolicited emails can increase during the holiday season, here are a few tips to avoid getting scammed.
Never provide personal confidential information or log in credentials in response to an unsolicited email or text, no matter who it is from.
Don't trust the Display Name on an email – check the actual email address of the sender.
Question an email from a friend/family member/colleague if:
- The language doesn't align with what sender would normally use, "Many thank you's my good friend", "greetings and salutations", etc.
- Someone you don't know well makes a brief and vague request such as "Hi, do you have a second?", "Can you do me a favor?" or hints at a crisis "Hi, I've been really sick and need your help"
- Email relays urgent message that would make more sense via a phone call or text, "I'm really in a bad spot and need your help ASAP"
Question the source of an email from a business or institution if:
- Email message contains mis-spellings, poor grammar and/or poor formatting
- Refers to service disruption for a service or product you either don't have or no longer have
- Email says it is from an institution you trust but logo/style is poor quality or is inconsistent
- Email lacks signature details or how to contact the institution
If you question the source of an email but don't want to ignore it, find a phone number from the business or institution's website. Do not call the contact number included in the questionable email.
Don't click on links or attachments in a suspicious email. Always be cautious about clicking links. Hover your mouse pointer over the link to view the actual address. Make sure it makes sense as coming from the sender.
Note that many of these warnings also apply to texts from numbers you do not recognize.
_____________________________________________
Potato Drop at Grace UMC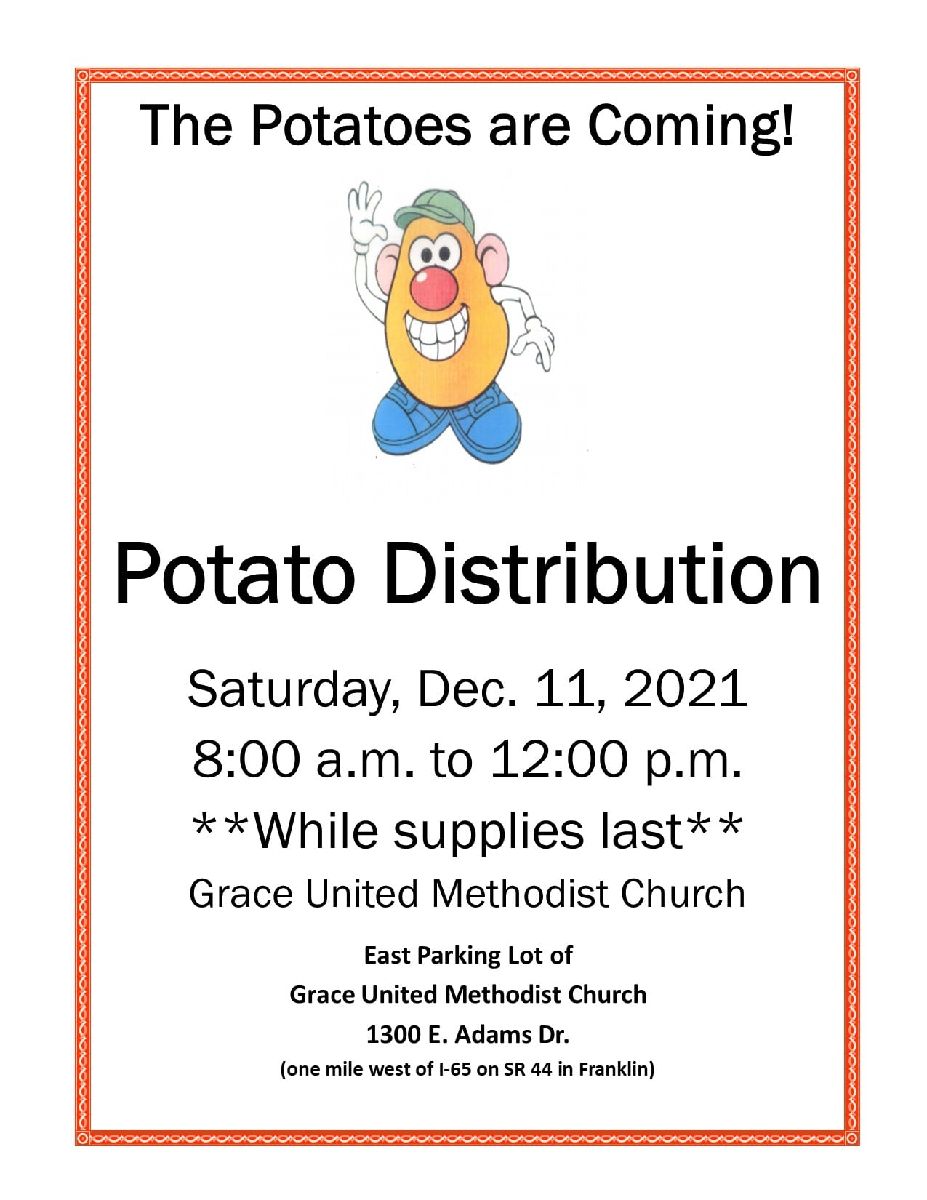 Over 20 tons of potatoes will be distributed in 10 pound bags to organizations, churches and individuals. Grace UMC in Franklin has been partnering with Society of St. Andrew for several years to provide this valuable food resource to the community!
_____________________________________________

Society of St. Andrew is seeking congregations and individuals able to help them glean the Indy Winter Market on Saturdays, from now through March. This season, Indy Winter Market is located at the AMP, 1220 Waterway Blvd, Indianapolis, 46202.
Volunteers are needed each Saturday beginning at noon for just over an hour. This gleaning opportunity involves volunteers handing out bags to all of the Indy Winter Market vendors at 12:00 pm, then beginning at 12:30 collecting the bags filled with vendors' leftover products. Volunteers then deliver the filled bags to Wheeler Mission at 520 E. Market Street downtown.
This is a great opportunity for a church group or congregation to sign up for one or more Saturdays. Volunteers can sign up by creating a volunteer profile at: www.endhunger.org/indiana.
Once a profile is created, volunteers can sign up for one or more available shifts. Once signed up, volunteers receive an email from the program.
_____________________________________________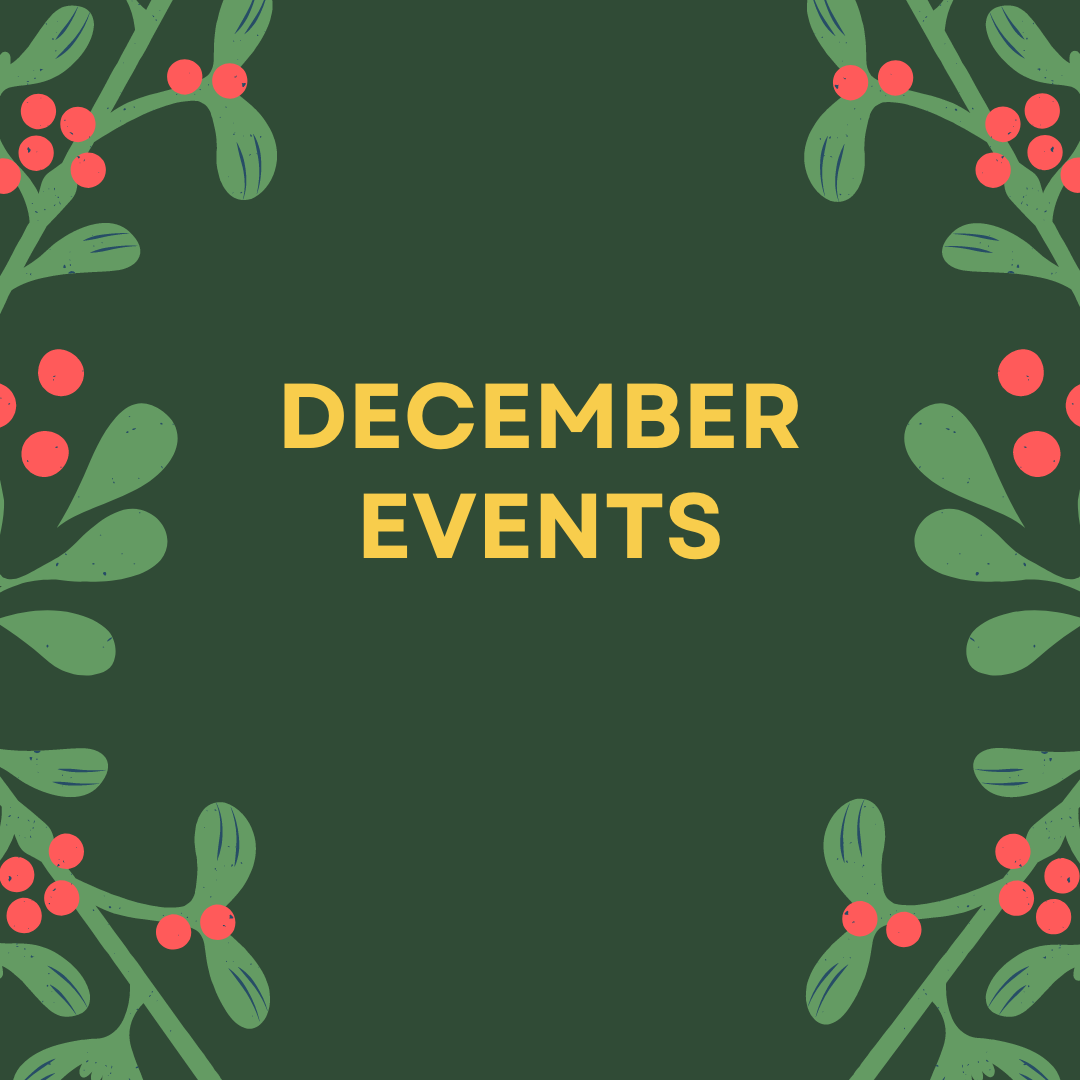 Dec. 4: Mt. Comfort UMC Holiday Bazaar, 9am – 3pm
Dec. 4: Bartlett Chapel UMC Breakfast with Santa, 8am
Dec. 11: Greenwood UMC Christmas Organ Concert 4pm
Dec. 25: Christmas Dinner at Grace UMC