If you're having trouble viewing this email, you can see it online.

WEDNESDAY WORDS
FROM METRO MINISTRIES, INC.
December 8, 2021
___________________________________________
Hello Friends,
My apologies for the delay in this week's newsletter. I was out of town for a funeral yesterday, so I am a bit behind. I do hope you have an opportunity to read this week's newsletter!
Peace & Blessings,
Tina
___________________________________________
Crossing the Finish Line: Words from Tom Shryock, Metro Board President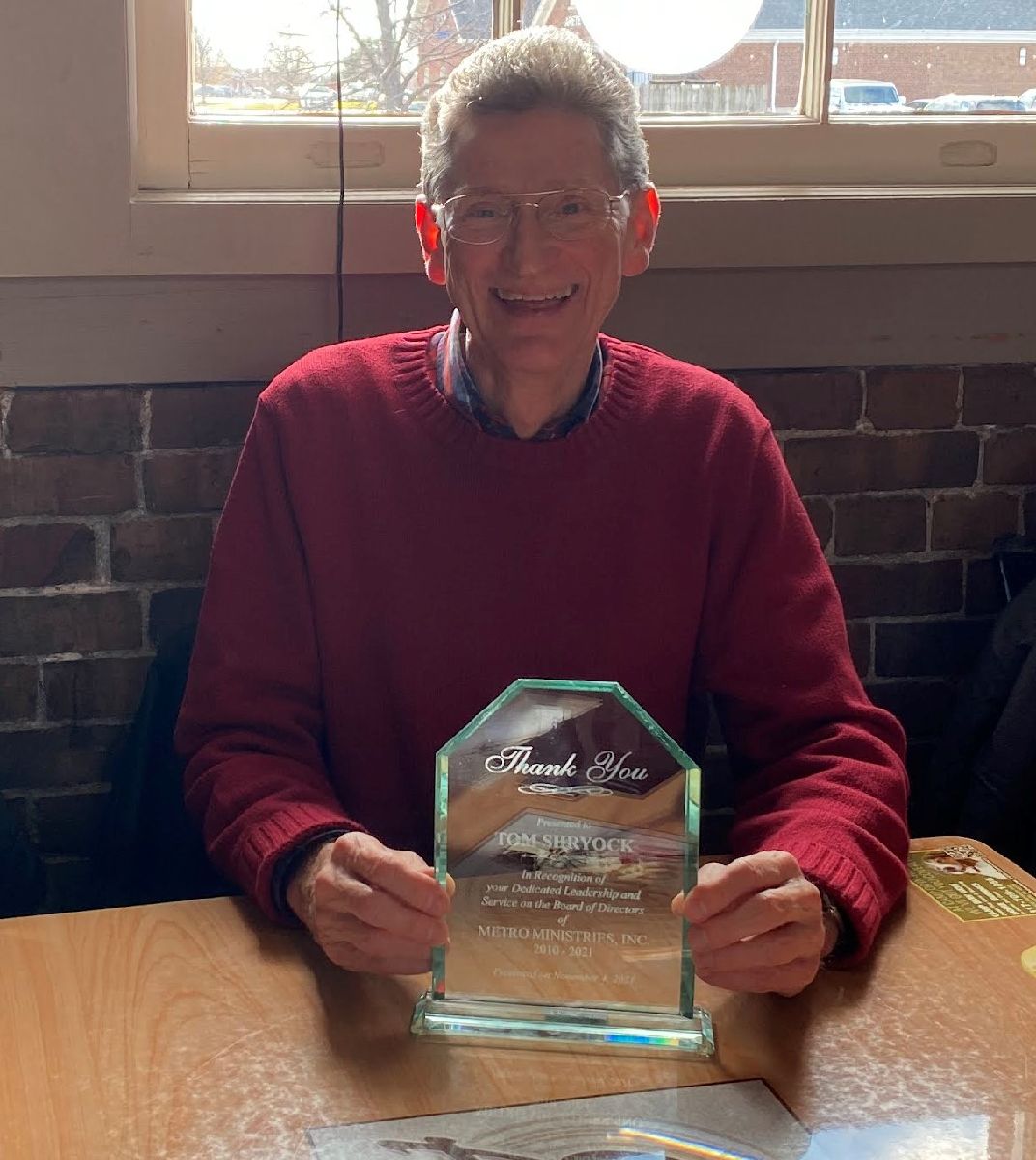 As I conclude 11 years of service as a Board member of Metro Ministries, Inc, the last six as president, I wanted to share a few reflections and a glimpse into the future. Metro has faced a variety of significant challenges during this time. I am absolutely certain that God provided discernment, vision, a path forward and the people and resources necessary to navigate and accomplish His work.
Over the course of the past 11 years, Metro has made strides in strengthening and expanding its partnerships with churches, non-profit organizations and individuals. Metro has greater relevance for those organizations seeking grants or other resources to meet the needs of people in their neighborhoods. Metro continues to rely upon generous donors to fund the Grants program each year and has set up a Grants Endowment at the United Methodist Foundation for folks to consider for legacy and planned giving. All of this and much more has happened while Metro has cycled through many Board members, transitioned to a new Executive Director, divested itself of properties and updated many administrative functions. Indeed, with God all things are possible!
As my term concludes, I want to express my gratitude and appreciation for everyone who supported me during my board service, especially my wife Nancy and our four daughters, whose support and understanding allowed me to dedicate the needed time and energy to Metro. Thank you to former and current Board members, to Executive Directors Lisa Morris and Tina McAninch for their devotion to figuring how to implement the Vision for Metro, to Jamie Levy and Associates who helped me to understand what board leadership is all about, and last but certainly not least, to YOU: all of the supporters and donors who make it possible to operate the Metro Grants program.
But wait! The best is yet to come! As new Board leadership begins their duties, I am confident they will continue to grow and expand Metro with strengthened relationships, added relevance and new resources as they plan for Metro's 100th anniversary in 2023. Let Tina know you want to serve, perhaps as a Friend of Metro, with your gift of time, talent or treasure as Metro begins its second century of service.
Blessings to you and yours this Christmas season and beyond.

_________________________________________
Waiting for the Light of Christ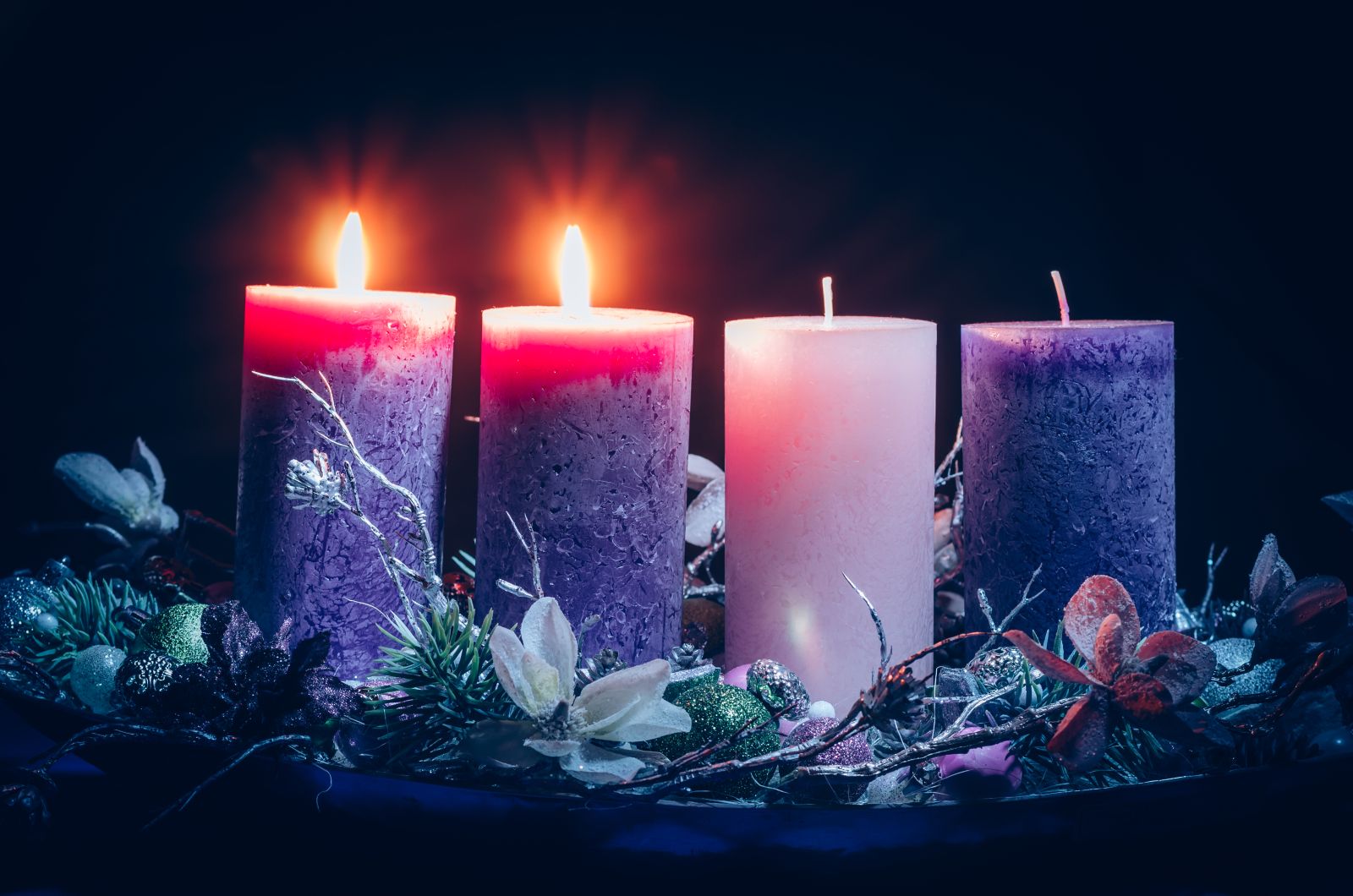 The season of advent is about waiting for the light of Christ to enter the world. Yet, we may find ourselves caught up in the rush of preparation for the holiday, for the tasks to be completed, for the gifts to be purchased that may or may not be appreciated, for the family gatherings where conflicts may arise. We may lose sight of the peace that comes with the birth of Christ.
Instead of feeling hopeful and acknowledging, celebrating and practicing peace, we may be anxious, irritable and tired. We may tend towards being more critical of others, less patient with family, friends and strangers, rather than showing grace and mercy. We may tend to reflect on, get caught up in, be overwhelmed by unrest, not just in our world, our nation, or our community, but the unrest within us.
In recent days, I have found myself viewing every act, every step and every encounter as tasks to be checked off my list, rather than opportunities for acts of kindness, humility and love. I know that lately, I have been too quick to respond, to react or to judge. I see that I need to pause, to listen and to be overwhelmed by the peace that is coming. Perhaps you need to as well.
May we take time to experience the hope and the peace that is truly the meaning of Christmas.
___________________________________________
Halloween-Christmas Concert at Irvington UMC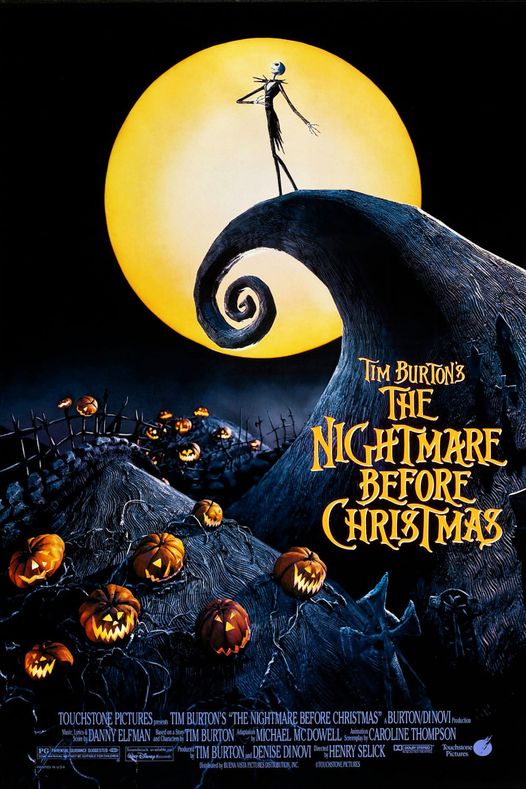 Would you like to join in an unusual Christmas season experience? Irvington UMC invites you to "The Nightmare Before Christmas" concert. The event is this Sunday, December 12, 7:00 - 8:00 pm at 30 N. Audobon Street in Indianapolis. You are invited to wear your favorite Christmas sweater, or get your favorite Halloween costume back out. All are welcome!
___________________________________________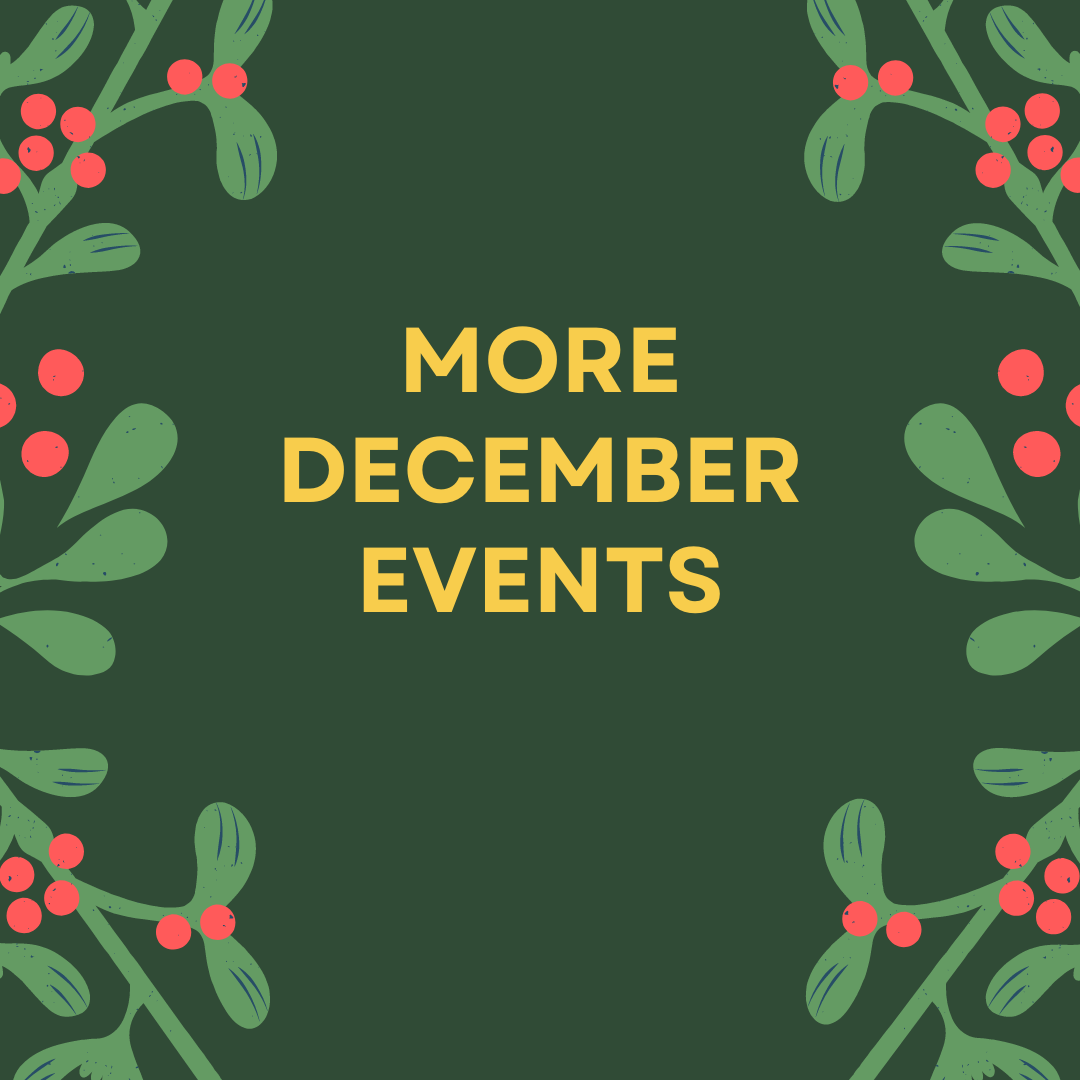 Dec 10: Live Nativity at Honey Creek UMC, 6:30pm
Dec. 11: Potato Drop at Grace UMC, 8am - 12:00pm
Dec. 11: Greenwood UMC Christmas Organ Concert 4pm
Dec. 15: JoySwing Christmas Classics Concert, St. Luke's UMC, 7:00pm
Dec. 17: 3 Wise Men and a Baby puppet show, Old Bethel UMC, 7pm
Dec. 19: Christmas Musical Celebration at University UMC, 4pm
Dec. 25: Christmas Dinner at Grace UMC
____________________________________________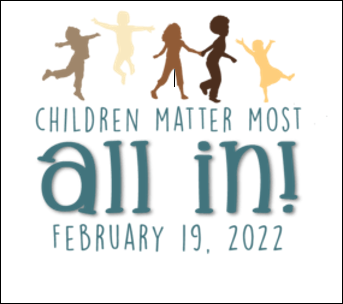 Seeking Presenters and Booth Hosts!
Watch for details of breakout sessions as the schedule comes together over the next few weeks.
_______________________________________________
INUMC Job Posting Board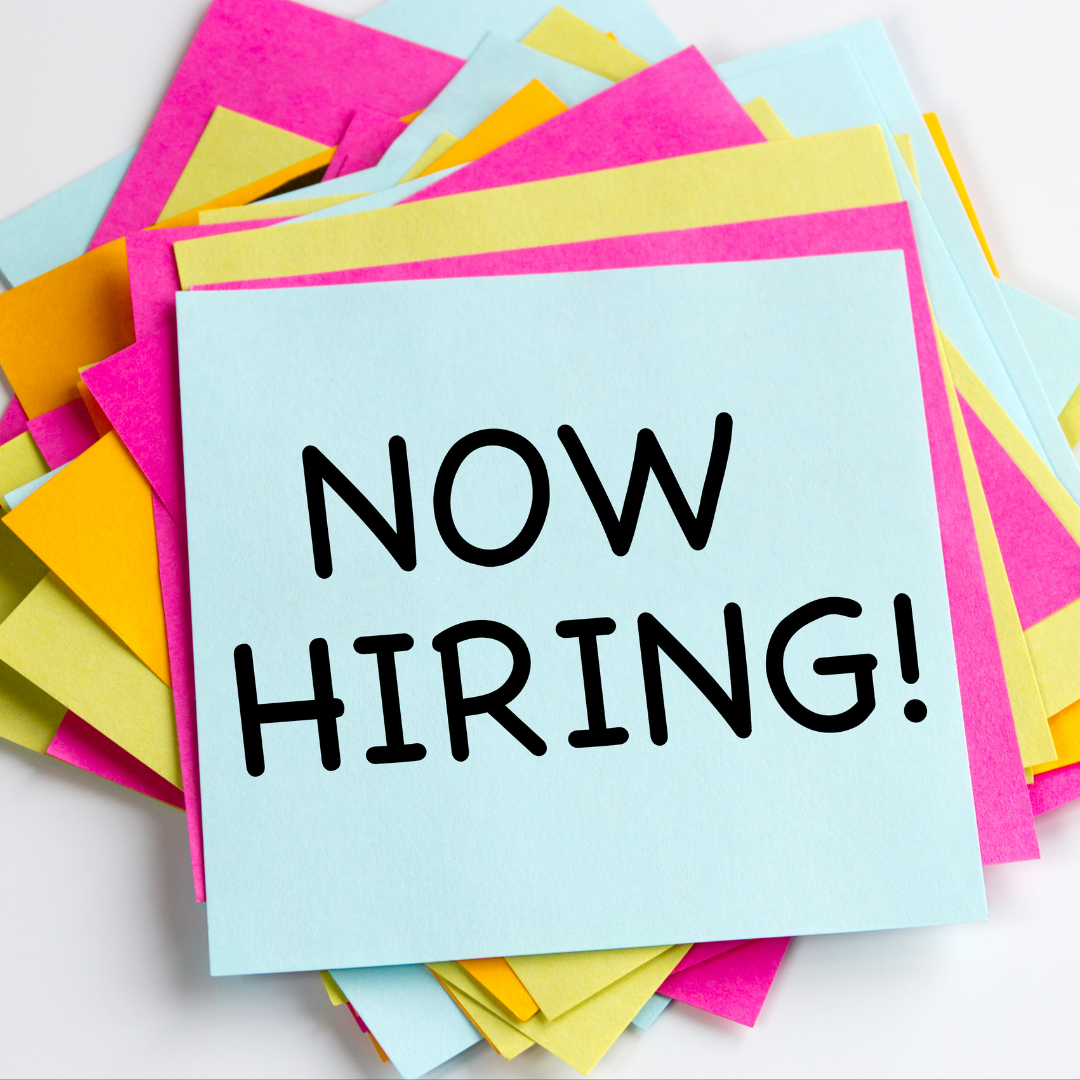 Did you know the Indiana Conference website has a job posting board of open church staff positions and beyond?
Did you know that churches can post staff job opportunities on the INUMC Conference Job Board?
View current openings HERE, and scroll down to the "Post a Job" button to add your church's open positions.
_______________________________________________
If you know of other resources we should share, please let us know by emailing Tina McAninch at metrodirector1923@gmail.com.
_________________________________________________
Community Compass
Community Compass is a tool created by Indy Hunger Network and has two key ways to connect individuals with food resources near them. The first is an app for smart phones that automatically provides food resources based on where the individual is. The second is the ability to text for food resources if an individual does not have a smart phone. Check out details of Community Compass. This very valuable tool now works in the donut counties as well as Marion County!
Listing of Central Indiana Food Pantries
We have updated the format of the food pantry list, making it easier to view when printed. You can download the updated listing HERE or from Metro's website's Resources Hub. Please let us know if you have food resources to add or update. We will make updates to this list on a quarterly basis.
______________________________________________