If you're having trouble viewing this email, you can see it online.
July 28, 2021
This is your BBA Brief, a quick look at issues on the horizon for Team BBA.
We'll give a lowdown of issues of importance to you and your business that we're watching this week.
Join the discussion or rest easy knowing we're on the case advocating for our members and a vibrant Burlington.
—KD
Safety Escort Program
For the program to be a success, we need your support. Complete the Needs Assessment Survey and consider donating.
Last week we announced that in response to increased incidents of violence and threatening behavior in the Downtown, the Burlington Business Association would launch the Safety Escort Program.
We've received an incredibly positive response to the program's announcement from both members and the general public. Now we need your help to stand up the program:
1. Downtown businesses interested in participating should complete the Needs Assessment Survey (3-min survey)
2. Consider making a donation to fund the program. See attached or visit www.bbavt.org/projects/safety-escort-program/ to donate.
A huge thanks to Northfield Savings Bank for their early support of this program.
We will be partnering with Green Mountain Concert Services to provide this program. They are an experienced local company with trained staff.
Promotion of the final program details will be published in the coming days, including how to request a Safety Ambassador and print-ready flyers to share with employees and customers. Stay tuned.
LAST CHANCE: Register for the Summer Social
Only 1 day until the BBA's 2021 Summer Social! This event will happen rain or shine on the Spirit of Ethan Allen's covered deck!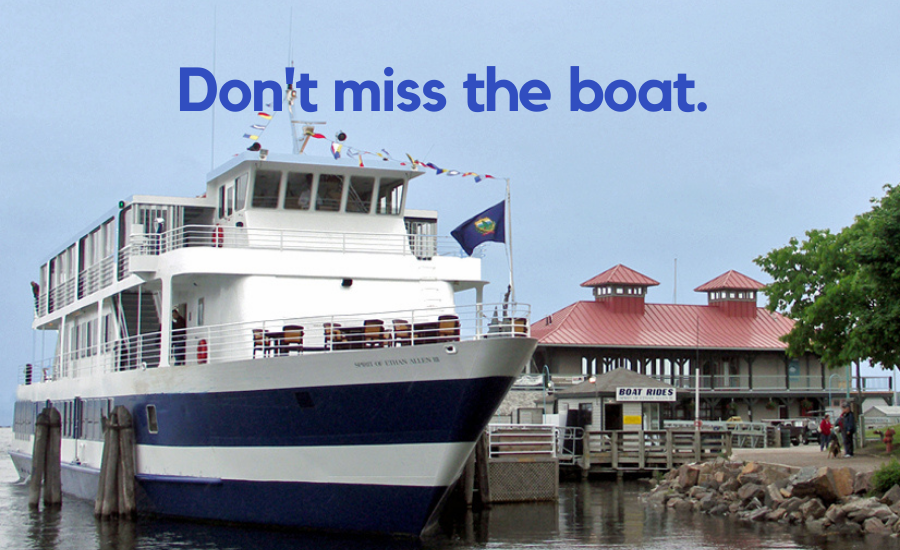 Join us aboard the Spirit of Ethan Allen III at 4pm for snacks, networking, door prizes, and a cash bar with BBA Members and friends, all while soaking in beautiful views of Lake Champlain.
Tickets are $25 for Members, and $35 for Non-Members
Boarding will begin at 3:45. The boat leaves at 4 pm sharp, so don't be late!
Hula becomes Burlington's 'It' Property
Vermont Business Magazine's July issue features former BBA Board Chair Russ Scully and HULA.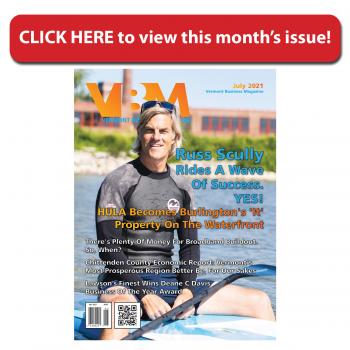 If you haven't yet had the chance to visit HULA yet I encourage you to do so. It's an incredible asset to our city and business community. The dozens of rapidly growing businesses and non-profits in such a vibrant environment is a great example of how Burlington's business community can continue to thrive 2021.

P.S. SAVE THE DATE: October 7th.

We have something exciting in the works the HULA Team. Stay tuned.
Our voice is your voice
• Call Kelly – 802-863-1175
• Email Colin Hillard – colin@bbavt.org
• Check out the other member benefits on our website
• Subscribe to updates like these from the BBA
• If this email landed in your Promotions tab in Gmail, please take a second and drag it to your Primary tab. This makes a big difference to the Google inbox gods and you'll never miss a Brief.