If you're having trouble viewing this email, you can see it online.
News & Events for Health Empowerment // December 9, 2021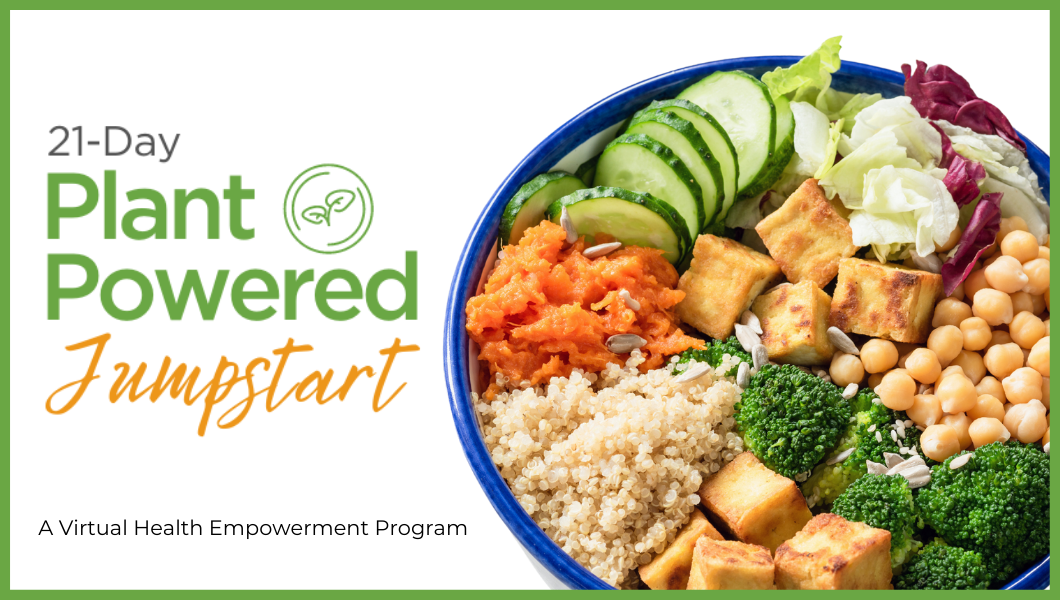 "I've lost 8 lbs! And my TSH (thyroid-stimulating hormone) is finally under control!"
- Carla A., Jumpstart Graduate

What's included?
| | |
| --- | --- |
| 🌱 | A prep session to prepare you and your kitchen |
| 🌱 | Engaging educational sessions covering the basics of evidence-based nutrition, grocery shopping, mindset, and more |
| 🌱 | Support with setting and achieving goals for healthy eating |
| 🌱 | Guidance from a medical provider trained in healing through nutrition |
| 🌱 | Weekly group mentorship meetings in themed tracks for specific chronic diseases or life stages |
| 🌱 | Farmers' market tours for local participants |
| 🌱 | Culinary demonstrations to build your recipe repertoire and meal prep skills |
| 🌱 | A virtual community for peer-to-peer support |
| 🌱 | A jumpstart app with easy access to resources, including a shopping list and meal planning resources |
| 🌱 | A chance to win prizes to support your whole food, plant-based lifestyle! |
Sponsor rate

(supports participation for you and one other): $250

Sustainer rate

(pays for your participation): $150

Community rate

(discounted): $50
Full scholarships are available to anyone age 50+ for whom these fees are prohibitive, thanks to a grant from the NextFifty Initiative (read more below!) – inquire at jumpstart@ppmny.org.
.What's the schedule?
Orientation Session:

Wednesday, January 26, 7:00 - 8:30 PM ET

Jumpstart Sessions:

Sundays, January 30 - February 27, educational sessions beginning at 3:00 PM ET

Group Mentorship Meetings:

Wednesdays

or

Thursdays from ​February 2 - 24

Registration will be open through Friday, January 21, 2022.


Already dig a plant-based lifestyle and want to encourage others?

🌱 Share the gift of the jumpstart! Make a donation on behalf of a friend or loved one. Select "Plant Powered Jumpstarts" and include the participant's name in the Donor Notes.
🌱 Sponsor a participant with a $100+ donation!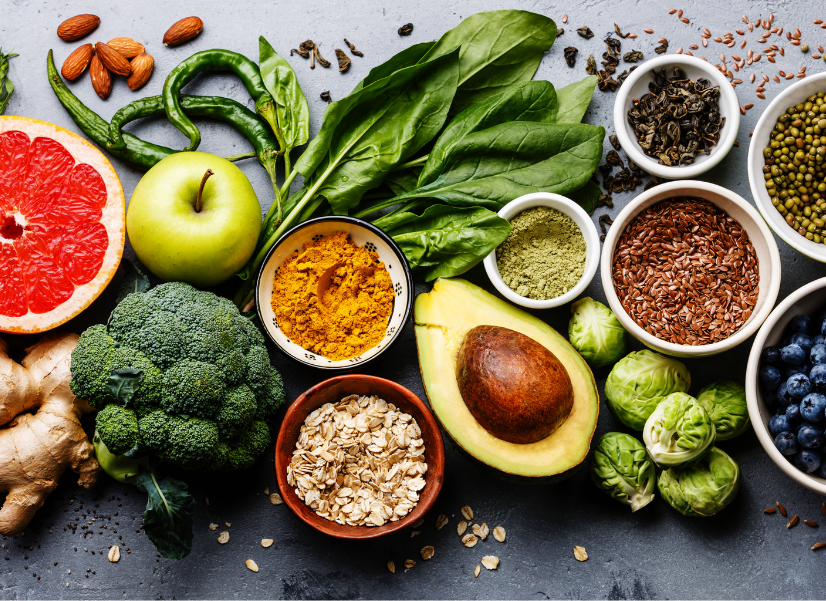 After healing from Type 2 diabetes with whole food, plant-based nutrition, NYC Mayor-Elect & Brooklyn Borough President Eric Adams is committed to harnessing the power of food to build healthier and more resilient communities. As Adams' transition organization prepares for 2022, we are excited to announce Lianna Levine Reisner, PPMNY Network Director, and Robert Graham, MD, MPH, FRESH Med NYC Co-Founder and PPMNY Medical Advisor, have been selected as members of the Mayoral Transition Food Policy Committee. Check out the full list of transition committees and members.




While Giving Tuesday 2021 has come and gone, we're still working toward meeting our $25,000 match from a generous anonymous donor – and we're more than 70% of the way there! Every financial contribution before the end of the year will bring us closer to reaching our goal.

| | |
| --- | --- |
| Donations of $50+ made today through December 31st are eligible to receive a PPMNY recycled cotton tote bag. | |

Enjoy the replay of Plantathon, our Giving Tuesday celebration, on our Facebook and YouTube channels.
Congratulations to our Plantathon giveaway winners:
Clarissa B. and Cheryl L. received a scholarship to the

Plant-Based Nutrition eCornell Certificate Program
Virginia L. and Karen C. won a spot in PPMNY's 21-Day Plant Powered Jumpstart

Christina B. and Christina B. (Did you catch that? A lucky name!) can look forward to reading their like-new copies of

The China Study

by T. Colin Campbell and

The Starch Solution

by John A. McDougall

Danielle M., Enrica S., Melinda M., Shveta R., Angel. M, Sapana S., Renee S., and Eloise F. may soon be spotted at the farmer's market or grocery with their new PPMNY recycled cotton tote bags

Lisa N. and Daniela C. will receive a set of

True Made Foods

condiments

Big news! We received a generous $50,000 grant

through our fiscal sponsor, the Center for Transformative Action,

from the

NextFifty Initiative

, a Colorado-based foundation that supports efforts to improve the lives of older adults and their caregivers. This funding will support our health empowerment programs for adults age 50 and older, including scholarships for our upcoming jumpstart and nutrition and cooking classes for low-income older adult communities.



"Our goal is to transform the way our society views and experiences aging, and that influences the types of programs and projects we fund. Plant Powered Metro New York's work with older adults aligns with our efforts to improve and sustain quality of life for people in their second 50 years. We offer our support and congratulations.

" - Diana McFail, president and CEO of NextFifty Initiative

Subscribe to our YouTube channel for newly uploaded videos of past events.
Support PPMNY when you shop on Amazon! Amazon will send a small percentage of all your purchases to PPMNY when you're shopping at smile.amazon.com. Select "Plant Powered Metro New York, Inc." from the list of charities here.

Our mailing address: Plant Powered Metro New York, PO Box 20771, New York NY 10025

Plant Powered Metro New York empowers people to find better health and overcome chronic disease through whole food, plant-based nutrition. We offer evidence-based education, resources, and support to create community and inspire change throughout the New York metropolitan area.
Questions? Email us at info@ppmny.org.