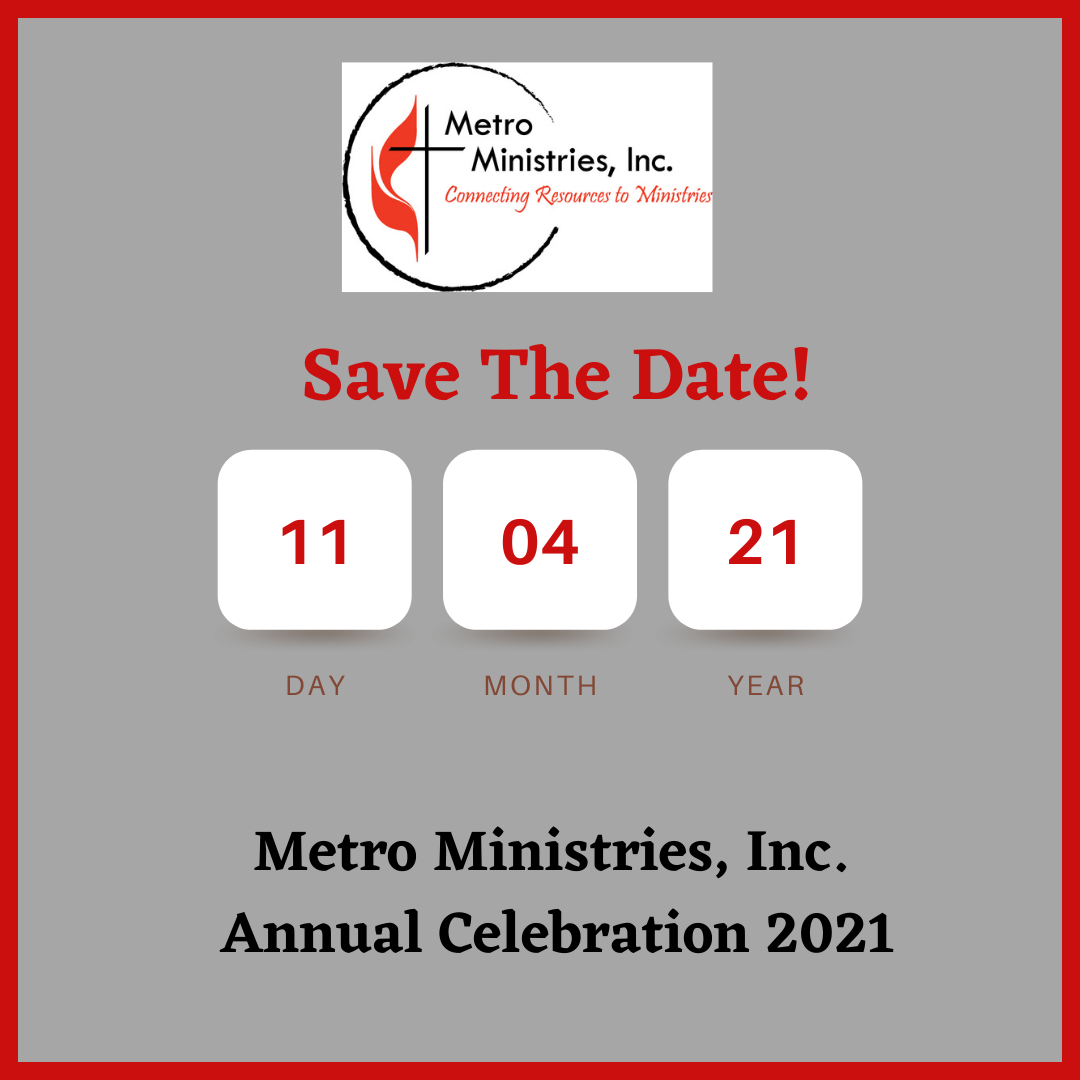 Metro Ministries, Inc.'s Annual Celebration 2021 will be a livestream event, streamed from Grace United Methodist Church. Stay tuned for all the details coming soon!
_______________________________________________
Seeking Board Members!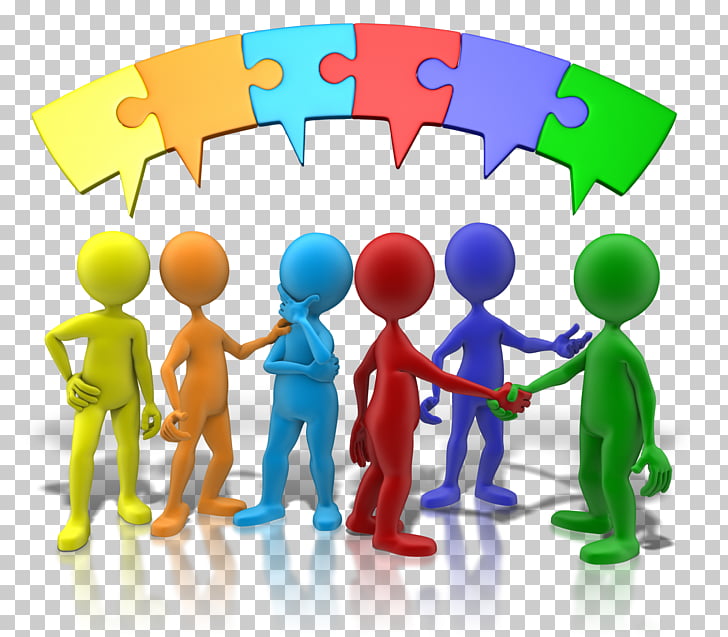 Metro Ministries is seeking individuals interested in serving on our Board of Directors. We are blessed to have a dedicated group of folks who believe in our mission of Connecting Resources to Ministries, and we are seeking to extend a capacity with a few more folks.
Some of the skills we most need to reinforce are financial, social media updates, general communication skills and legal/governance skills.
We plan to hold a Meet and Greet event in October with folks who would like to learn more about serving with Metro Ministries. Please reach out to Tina McAninch at metrodirector1923@gmail.com or (317) 452-4786 if you are interested in learning more.
_______________________________________________
Fletcher Fun Friday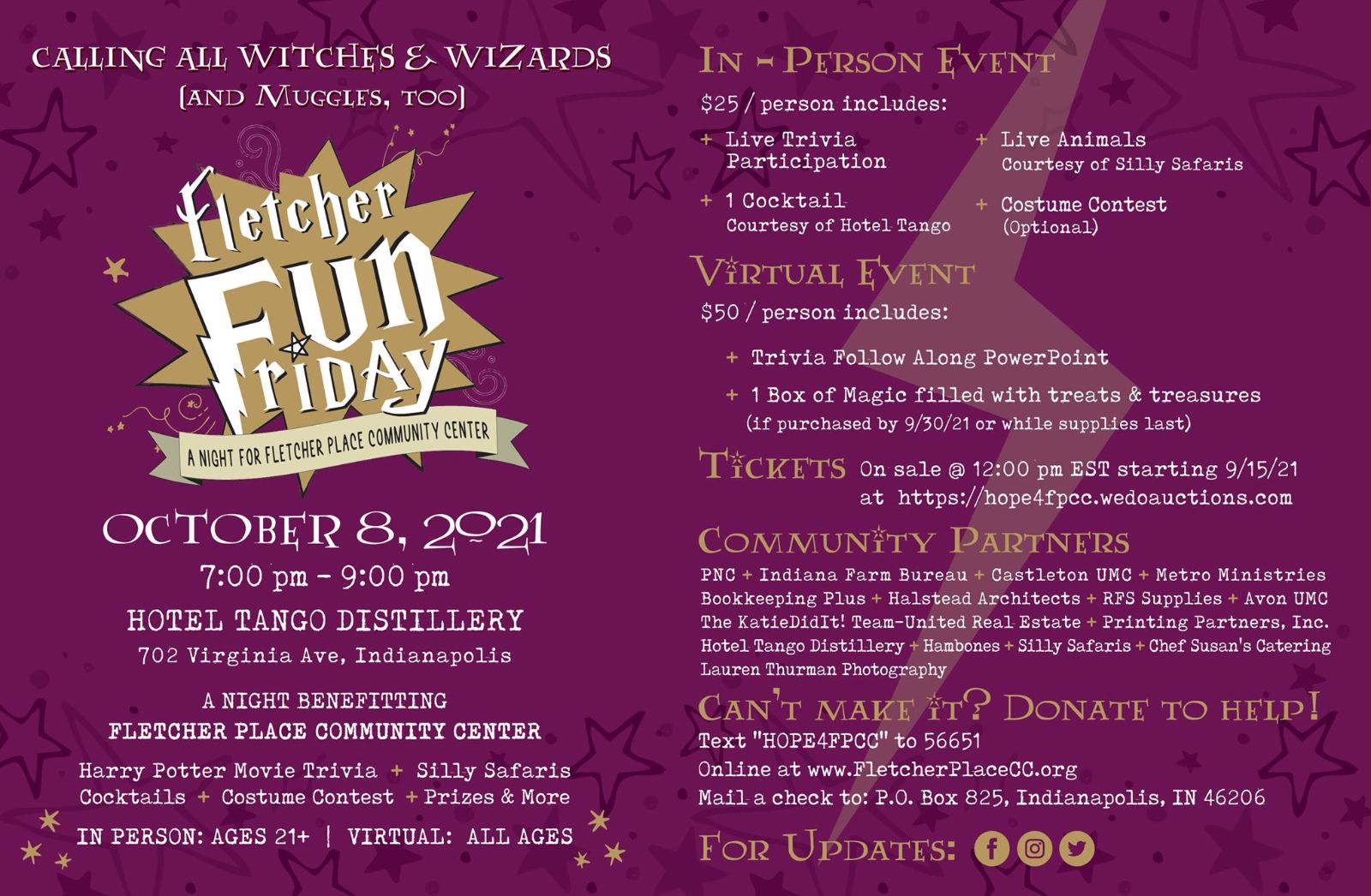 Tickets are on sale for Fletcher Fun Friday, a night of FUNdraising for Fletcher Place Community Center. This Harry Potter-themed event will include a trivia contest, a costume contest, live animals courtesy of Silly Safaris and more!
The event will be both in-person and virtual and will be held Friday, October 8, 2021, 7:00 - 9:00 pm, in person at Hotel Tango Distillery or virtial. Registration is required for either format, as there will be limited in-person seats.
In-person tickets are $25/person and $50/person if attending virtually. Sign up to register HERE.
_____________________________________________
NeighborLink Indy BOO Event!

NeighborLink Indianapolis is proving that home repair doesn't have to be scary! On Saturday, October 30 from 8:30 am - 1:00 pm, they will host at least 50 volunteers to tackle multiple projects for homeowners in need across Indianapolis. Folks can sign up as small groups or as individuals and then split into groups the morning of the event, to head out to projects to be completed that day. For details and to sign up, click HERE. No specific skills are required. Come join me and other volunteers!
_____________________________________________
Mondays in October: "What's Justice Got to Do With It?" 4-week Bible study by INUMC Diversity, Mission and Justice Ministries, 6:30 - 7:30 pm. Registration is required.
Oct. 2: St. Luke's UMC's Truck Town, 3 - 5 pm
Oct. 8: Fletcher Place Community Center's Fletcher Fun Friday, 7- 9 pm. Details and registration information are available HERE.
Watch for Trunk or Treat events that are scheduled!
_______________________________________________